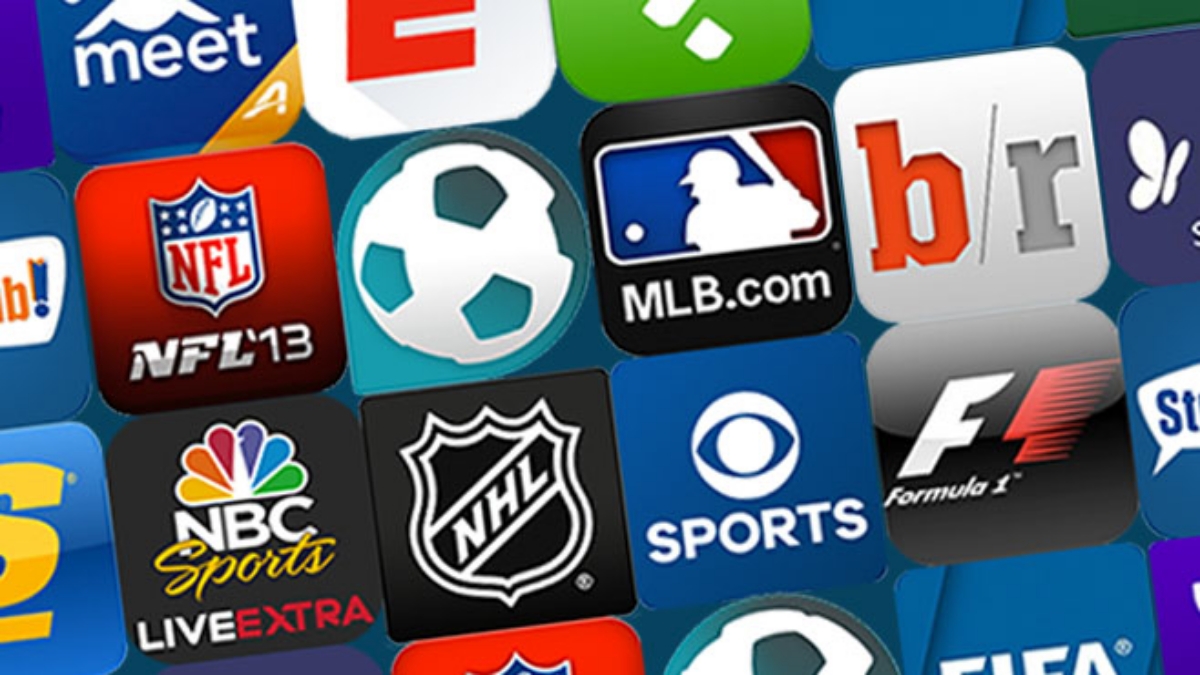 Today we are spoiled for choice when it comes to sports apps for our Android and iOS devices. There are so many to choose from that it can be a little overwhelming.
Regardless of whatever sport or sports you follow, all the latest news and highlights can be accessed one way or another. Most mobile phones these days are more powerful than PCs, meaning you can store more data on your handheld device and often watch live streams and even offer live streaming coverage of sporting events with great picture quality just from your phone.
To help save you time in your research for the best sports apps to download, here are our three favourite picks for 2021:
Sky Sports Football Score Centre
The main broadcaster for English Premier League action in the United Kingdom, Sky Sports produce one of the best free apps available for download. In fact, their football score centre recently ranked number one on the list of best football apps according to Sportslens.com.
This app allows users to check live scores not only from the top-flight in England, as well as the latest news, highlights, interview, results and other media. This includes being able to watch all the goals from the 2020-21 Premier League season.
Before the highlights are uploaded, you can keep track of all the live scores using their Vidiprinter, similar to what is used by Geoff Stelling and his team during the popular Soccer Saturday.
What's more, the Sky Sports app allows you to set up notifications for your favourite teams, which includes being notified when a goal is involved in your team's live game.
BBC Sport
Another top source of information for both football and sports in general is the British Broadcasting Corporation. As well as their hugely popular website and much watched television channels, the BBC also provide a free app.
The official sports app developed by the BBC delivers the latest news and scores across all your favourite sports. Last summer the app attracted numerous downloads thanks to the 50 hours of Wimbledon programming after the 2020 Championships were cancelled. Fans can expect to be treated to live action from SW19 this summer.
Events that are shown live on the BBC can also be streamed on their app, such as Match of the Day, Wimbledon tennis and football matches they show – such as from the World Cup and European Football Championships.
Of all the top features this app offers, one of our favourites is the ability to Chromecast those aforementioned live events to your television. There is also an integrated radio player to listen to commentary to live football matches and over events they cover.
NFL
With more than 50 million installs we could not ignore the popularity of the official NFL app. Did you know that only the football World Cup and Champions League finals attract more viewers than the Super Bowl? Not bad for a sport that is essentially only played professionally in one country.
For local residents in the United States the app allows live streams of games, whilst for those outside of the local territories, they have access to numerous features, latest news, videos and highlights. So much media updated on a daily basis attracts fans to open the app several times a day, particularly on game day.
Whether you're a supporter of the New England Patriots, Tampa Bay Buccaneers or whoever, if you have an NFL Game Pass or NFL RedZone they can be accessed from the app too, meaning you can watch live games or highlights as they happen from your mobile device, regardless of where you are located.