Bitspin, the swiss maker of the Timely alarm clock app, has posted on its website that Google has acquired the company. Two of the three people behind Bitspin, Jorim Jaggi and Adrian Roos, and reportedly worked for Google as interns in the past but eventually left Google in order to build Bitspin and the Timely app for Android.
We're thrilled to announce that Bitspin is joining Google, where we'll continue to do what we love: building great products that are delightful to use, – Bitspin, in a post on its website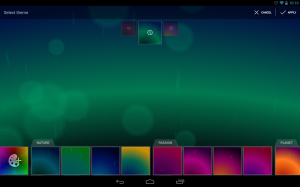 Timely has been a relatively popular alarm clock app on Android, mainly because of its elegant design and the fact that it is completely free. As always, the app included add-ons for additional themes, which did cost money.
For new and existing users, Timely will continue to work as it always has. Thanks to everyone who has downloaded our app and provided feedback along the way; we truly appreciate all your support. – Bitspin
Unlike the Apple acquisition of SnappyLabs which has also reportedly taken place this week, Bitspin is not going to be removing the Timely app from the Google Play Store. This should make users quite happy while still allowing Google to attain the benefits of Bitspin's software for its own uses.
Although Bitspin has come out to let everyone know that it is now working alongside Google, its new American partner has yet to say anything about the acquisition.
Our team designed a novel way to set an alarm. Swiping from the edge of the screen allows you to instantly set the desired time by dragging a bar. This intuitive gesture makes the experience more enjoyable than ever before…We started with the ambition that you wake in a good mood. In Timely, we introduce an innovative alarm mode called Smart Risewhich is based on advanced sleep-cycle theory. 30 minutes before the regular alarm, a slowly fading melody will gently wake you up from your deep sleep.– Bitspin, description of Timely
Summary

: Bitspin has released a post on its website stating that Google has acquired the company. This acquisition will give Google control of the Timely alarm clock app, although Bitspin is not removing the app from the Google Play Store.

Image Credit: google