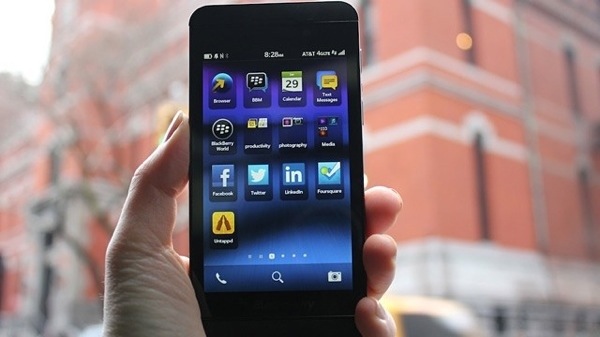 BlackBerry Z10
Blackberry CEO Thorsten Heins has said his company generated a tidy little $98 million profit on sales of 6 million smartphones, including more than 1 million Blackberry Z10s, the smartphone maker's flagship device. But there's even more good news in the details of today's announcements.
"We're pretty excited by the stats we're getting from the market," Heins told reporters. "It's a strong testament to the strength of the product and differentiating elements."
Again, the Canadian smartphone maker sold 1 million Blackberry Z10s, which is solidly above the analyst consensus of 915,000 units. Further, of this number, 55 percent of buyers previously used a differennt smartphone brand/platform.
No, the company hasn't said which specific platform "donated" the most users (likely Nokia's Symbian?), but the number of switchers is nonetheless robust.
"Customers love the device and the user experience, and our teams and partners are now focused on getting those devices into the hands of BlackBerry consumer and enterprise customers," added Heins.
Although this is certainly good news for the long-struggling smartphone maker, the real test for Blackberry will come with the release of the Q10 (April?), which will combine their signature hardware keyboard and new (hail marry) Blackberry 10 operating system — success will need to be measured in millions of units…
What's your take?
Image ABC News