Casino games have always been a popular niche for Mobile games, and Bonus Slots do not disappoint. The game is very simple to learn yet fun and addictive to play. Made by Clockwatchers, the company has also made a variety of other casino related games, so you can rest assured about the quality.
Reading user reviews and from my testing experience, the most impressive part about Bonus Slots is its graphics. The graphics are HD, original artwork and in very high quality. There are many different slot machines you can unlock one by one, and each one yields amazing graphics and pictures.
Taking about game play, it is very simple to start playing and a helpful tutorial guides you through the first few spin attempts.
How do you unlock new slot machines? You do so by collecting experience (you can see my experience in the upper right hand corner). However, you can not simply get experience by doing spins. You have to get at least two signs saying "EXP" with a dice, which you can see here below.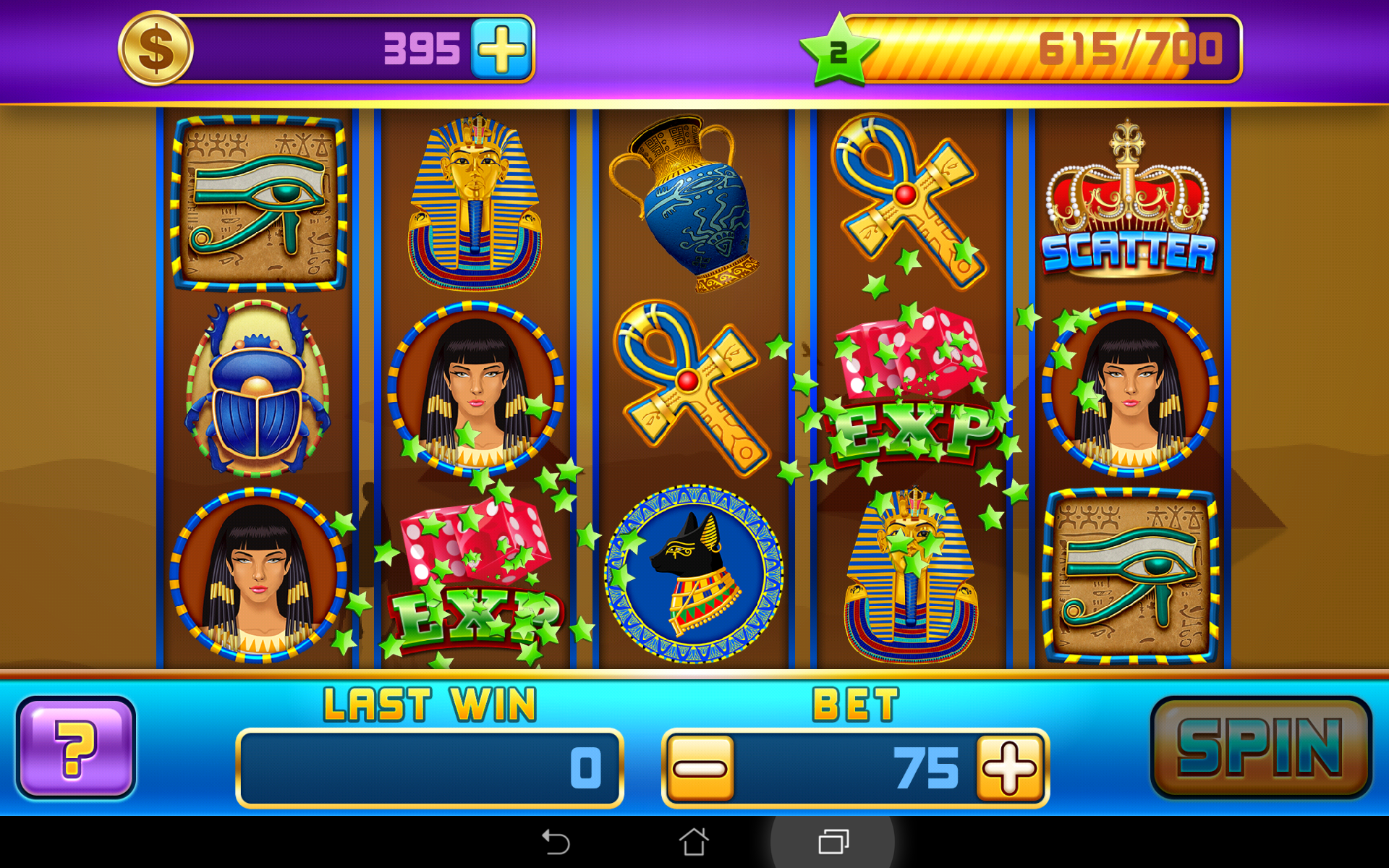 This Egyptian spinner is the first one you play, and after getting to Level 3 experience, you can unlock the new ocean map. Do keep in mind that this will take some time and you win very very rarely. You can also get free spins, and I won my first good reward in a free spin.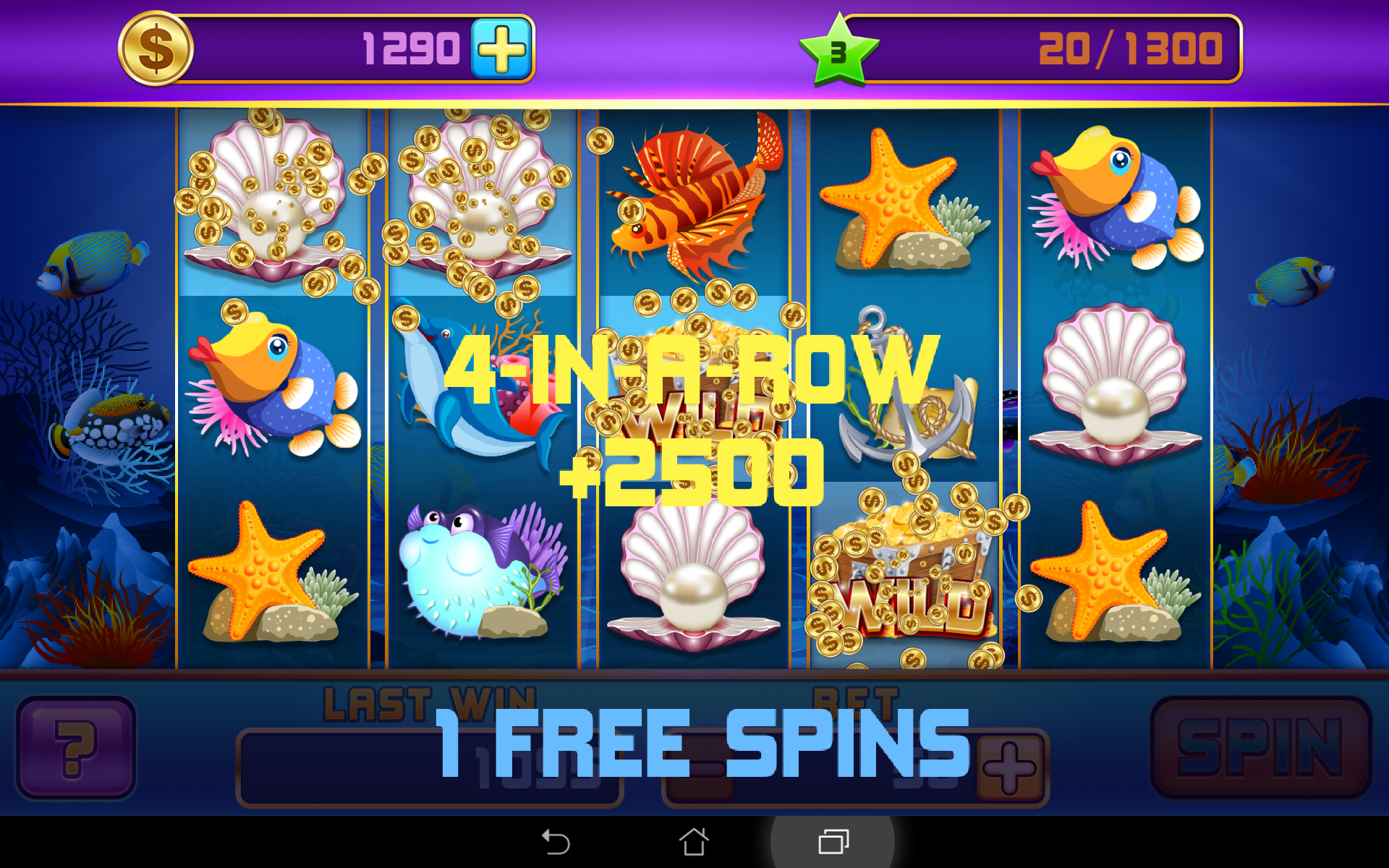 This is in the ocean spinner, where I got a nice prize of 2500 in return for less than 100 bet because 4 in a role gives a great prize. This was also during a free spin. The special cards in this game are exp cards for extra experience, wildcards to replace any card, scatter cards for free spins, and finally, bonus cards for bonus games. Bonus games are very simple, you simply tap on a random icon to get a cash prize.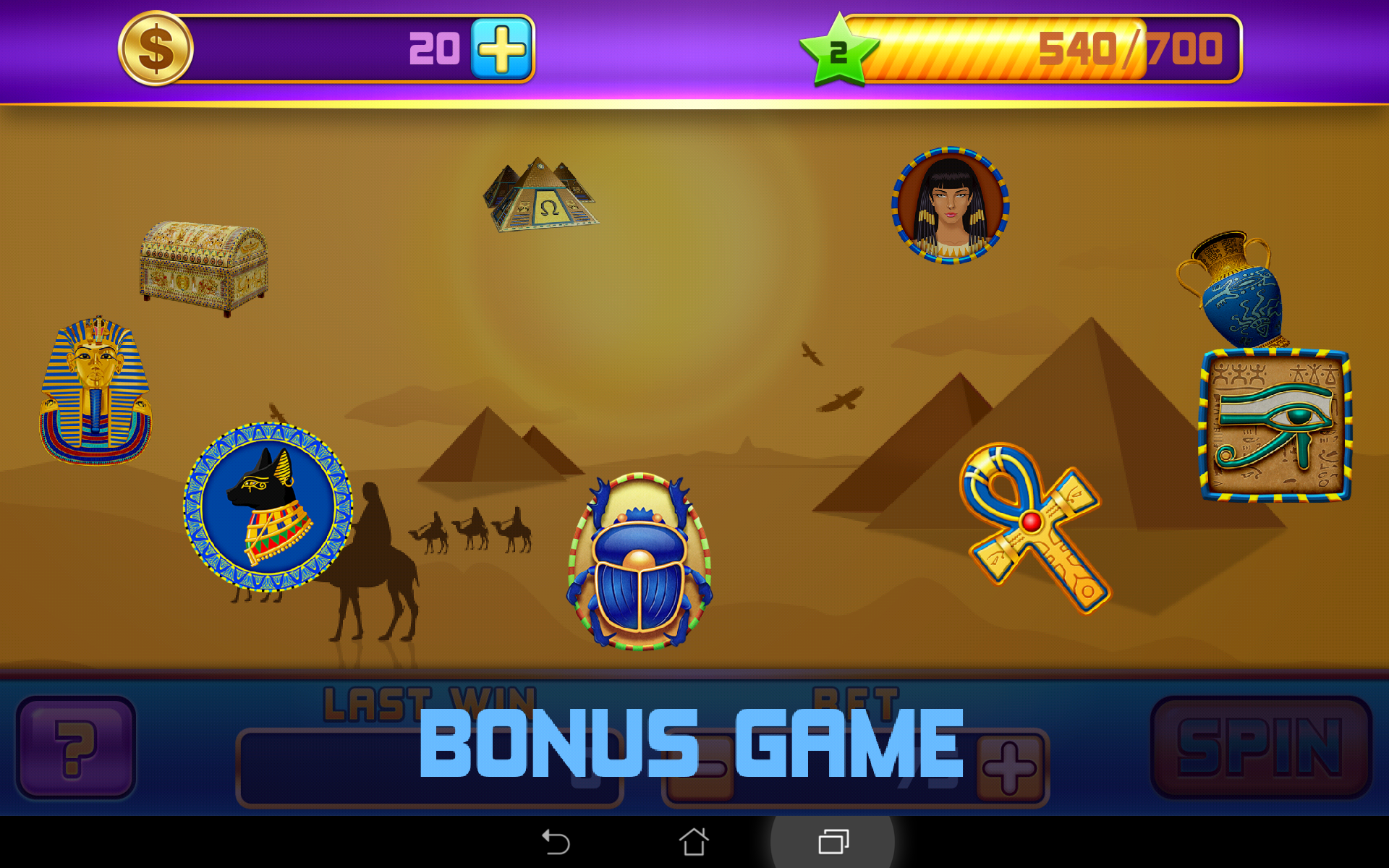 In conclusion, Bonus Slots is a great game that you can pick up and play easily. It boasts great graphics and fun features although it can be frustrating at times as it can be hard to get rewards. In general, a great game to play in your spare time!