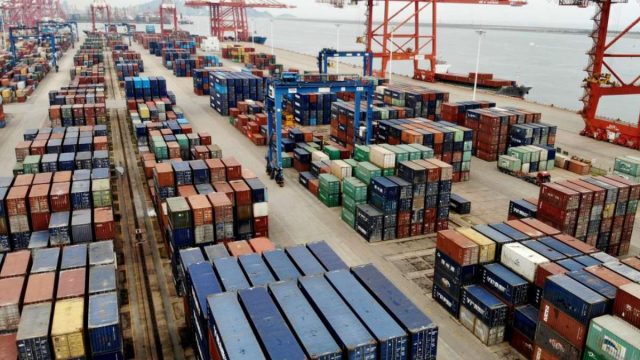 Supply chains are jammed up, mail is slow and online demand is higher than ever with the holiday season around the corner. China has been shutting down production due to lack of electricity. Not only have businesses had to adopt to a work environment crippled by health protocols; we are now facing shortages of supplies, labor, and rising inflation.
Staying above water requires some careful thought and strategic planning. Communication with your suppliers is vital and if they are overseas, that process is often encumbered by the time or cultural difference. Using an inventory management software like SOS Inventory that also tracks your supply chain is an important tool to have to navigate this crisis.
To make matters worse, there are whispers of an impending market crash following quarterly figure announcements and supply chain shortages. There are currently hundreds of ships sitting out at sea waiting to be unloaded. The lack of available products will impact businesses anticipating higher demand and trigger investors to sell. Last year, although the ability to shop was impaired by Covid regulations, consumers were still able to make purchases online. This year, both brick-and-mortar and ecommerce platforms will feel the pain.
If your business evolved during Covid, broadening marketing channels, adding new verticals, and streamlining costs and processes, you're in a better position to weather the storm than you were a year ago. Finding alternative, local suppliers will be the key to overcoming many of the shortages.
Finding new suppliers isn't so easy. Counting on a single company to fuel your success puts you at risk if you choose one that is unreliable. The time to do your research is prior to facing a problem. You may incur higher costs finding someone local; however, the cost to your business if you face long term shortages could be catastrophic.
These are times when you might need to be more flexible with suppliers or place orders from more than one. In the interim, stock up on those items you anticipate selling through the season, if they are not perishable.
You can also encourage early ordering by offering a discount or free shipping by an earlier date. You may also want to update your policies to reflect longer shipping times.
Start looking for holiday help now before the few good candidates are taken by your competitors. Labor shortages will make finding help even more difficult.
The key is to communicate with customers, so they know ahead of time to expect delay. You won't be the only seller experiencing the problem; if you provide frequent update notifications so customers don't become frustrated, you will retain more customers, and most will be understanding of your plight.
These are unprecedented times. These challenges will stretch your resources and patience and eliminate weak competition. On the other side of the dilemma, your business could be stronger and own a greater piece of the market share.