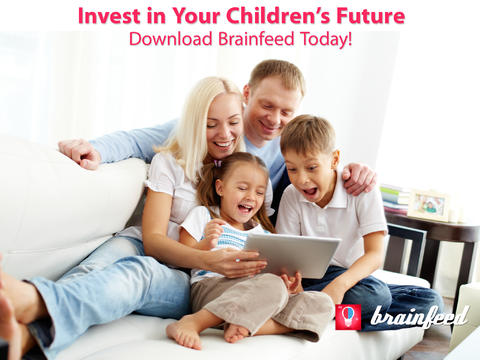 [app id="727189716″]
Brainfeed is a free iPad app developed by Brainfeed LLC. Designed for kids aged 7 and up, Brainfeed is also an app that might appeal to adults who love to keep on learning.
Brainfeed is, at its core, a collection of informational videos. Each video is 10 minutes or less, and hand-picked by experts. The videos are designed to be visually stimulating, so as to keep the viewer engaged. This ensures that these educational videos are never dry or tedious, which gets kids and adults alike excited to learn.
The interface in Brainfeed is very intuitive, and the library of videos is easy to search. Currently, the Brainfeed iPad app contains over 1,000 videos. More videos will be added in the coming months. A thousand videos is a lot, but some additional content would be nice, particularly when it seems like an intellectually voracious child could go through the majority of the content over a summer vacation.
There are some limitations with this app that you should be aware of. 3G or Wi-Fi connection is required to view video content, so there may be environments where this app may not be the best way to entertain or educate a child.
As a free app, this is an excellent tool for educating home-schooled kids, augmenting the education of public school students, or just getting kids excited about the world around them.
There are tons of different types of videos on Brainfeed, addressing questions that range from "Is time travel possible?" to "How does the brain work?" to "Can we control computers with our mind?" If your kid has a questioning nature, this is likely the very app you've been looking for.
Designed to be a totally child-friendly app, the latest version of Brainfeed has had the social sharing links removed to ensure that it's 100% kid safe.
There is a diverse library of interesting content here, and it will appeal to curious persons of any age. Brainfeed is ideal for both parents and educators alike.
Brainfeed requires iOS 6.0 or later. Compatible with iPad.