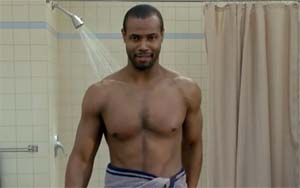 When Judson Laipply uploaded the 'Evolution of Dance' video onto YouTube over five years ago, I'm pretty certain the young man had never had 180,639,490 people watch his routine.
Laipply hit the big time with his clip, and now advertising companies worldwide, in a bid to capture the minds and clicks of Internet users, are putting big bucks towards social media advertising to manufacture Laipply's brand of success. However, are the pioneering social media platforms built on the idea of 'Broadcast Yourself', turning into Broadcast OurBrand?
Mention the Dove 'Campaign for Real Beauty', Old Spice, Google+, Heineken and Evian water examples, and people instantly know the campaign, the brand, and how many times they shared it. It is powerful stuff.
Now it is Westfield's turn, with their video '100 years of Style', showcasing East London fashion trends from the 13th of September 1911 to the 13th of September 2011. It is remix culture, YouTube power, and overnight viral success at its best. The video is punchy, reflects social media trends, and will no doubt be fodder for more spin-offs in the coming months.
According to Brian Shin, CEO and founder of Visible Measures, a web-based business developed specifically to monitor the success of a company's online presence, he states,
"In 2010, social video advertising views increased 230%, over nine times more than search and display impression growth"
Visible Measures posts the Top Ten most viewed brands and adverts each month on their site, and connects with businesses to identify which mediums their advert was most viewed, and how viewers interacted with the content.
What began, as a way to 'Broadcast Yourself' has certainly become a way for advertisers to reach a new audience, an audience that is engaged, one that chooses to watch their brand, and ultimately share it among their peers on social networking sites. Advertisers go in with the intent of creating the next viral masterpiece – hoping to encourage cross media mentions on television, newspapers and blogs to achieve success for their brand.
Let's just hope there is room for the next generation of Judson Laipply's.
What do YouThink?