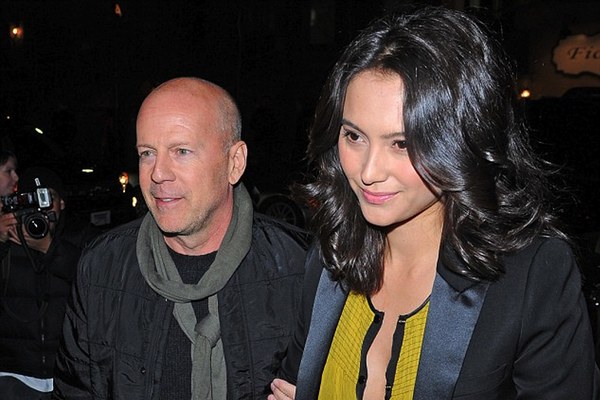 For better and, well, I can't think of a downside, Bruce Willis has been "that guy" seen with stunner Emma Heming. That changed with the "news" the Die Hard star was planning to sue Apple "over his desire to leave his digital music collection to his daughters." As it turns out, Willis wasn't planning legal action and we know this because his wife, Emma Heming, tweeted as much.
You see, movie stars, the faded ones perhaps even more so, are just like the rest of us. Bruce Willis was said to be considering a lawsuit against Apple because he couldn't legally transfer (there are all sorts of alternatives) his legally purchased iTunes music, etc. collection upon death to his wife and kids — something Apple's terms of service expressly forbid.
Although it's true that your digital rights to music purchased on iTunes expire when you do, Willis wasn't planning to sue Apple.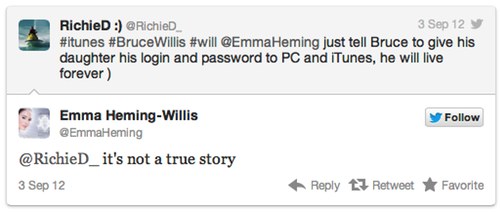 So says his wife and that's all you need to know.
Men, life is all about compromises and, at the end of the day, Bruce Willis is still doing way better than OK.
But don't take my word for it — Mabel Ray is the ultimate proof…
What's your take?
via TechCrunch