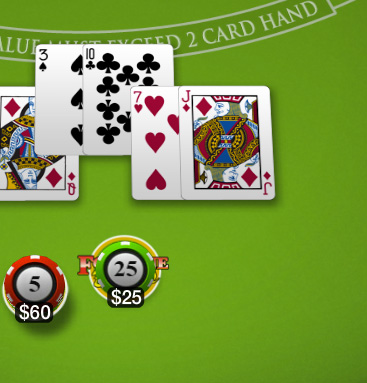 It's always risky putting real money on the line for web-based gambling – it's hard to know which sites can be trusted and which should be avoided like the plague.  Spend some time at CaesarsCasino.com's baize tables, though, and you'll know you're in good hands. As the web-based component of the world renowned Caesars Entertainment Corporation, the various table games found here are a delight to use.
Serious poker fans will love the variety of game styles on offer
While there are a host of casino games available here, it's the high-intensity card table games which take center stage. Here you will find ten different ways to play, including a number of straight poker variants, the simple but stressful Casino Was and James Bond's game of choice, Baccarat. If that sounds like too many ways to play the same game, then you're clearly not a card connoisseur.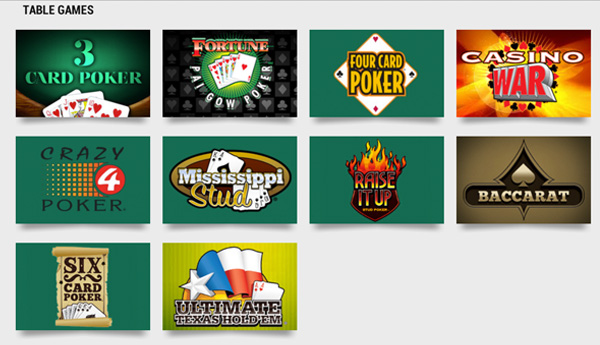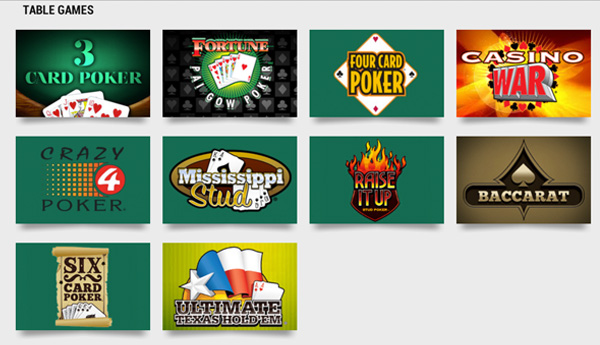 That's not to say that CaesersCasino.com only caters for hardcore poker players – each game is explained in detail, and the option to play for fun without putting money down first is a great way for novices to get started. Seasoned veterans can get stuck in right away and test their skill against the automated dealer.
CaesarsCasino.com has something for every kind of card player
Web-based games like this tend to be rather tacky, but the presentation and overall production values here are of a high standard across the board. They've kept things clear and somewhat subdued, and it works. Tables load quickly, chips and cards look the part, and what little animation there is runs seamlessly. There's really only so much that one can do with the subject matter, and the designers can be commended for not over complicating things unnecessarily.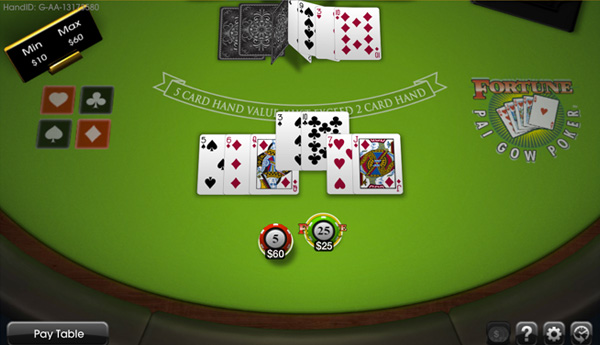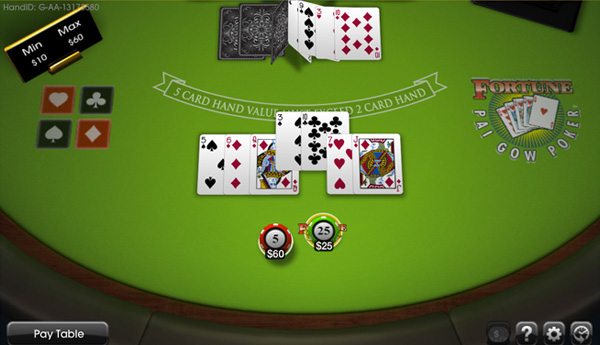 Card players looking forward to making their fortune with CaesarsCasino.com's table games need to be aware that online gambling for real money is heavily regulated and restricted, so there's a good chance that you'll be left using the "Play For Fun" option. For the rest of us, Caesars Interactive Entertainment has put together a diverse selection of well designed card games which should satisfy any avid gambler.