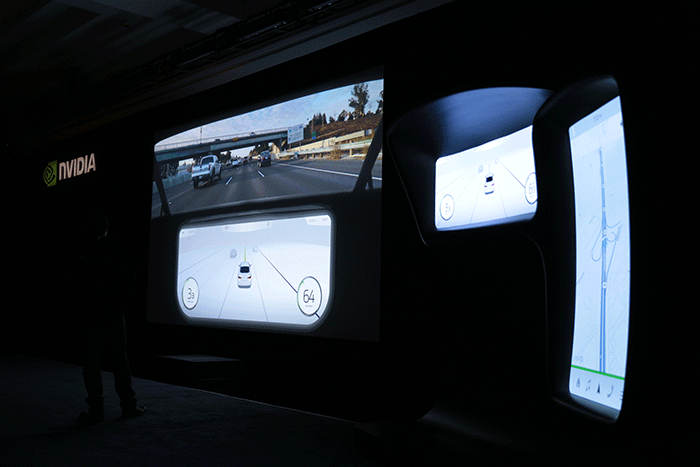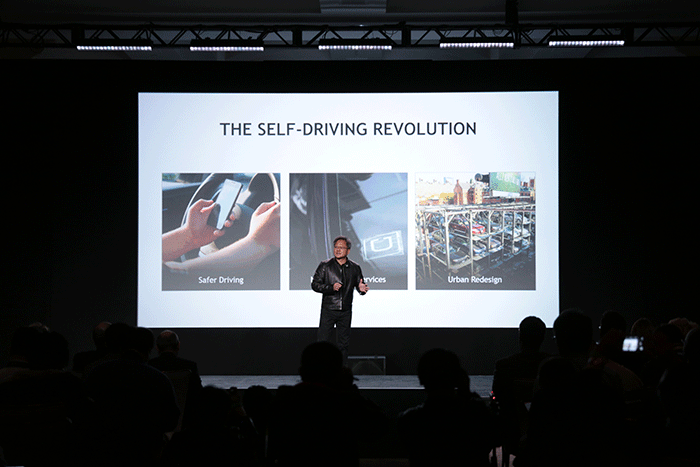 To accelerate the race in developing autonomous cars, NVIDIA introduced the NVIDIA DRIVE PX 2, a powerful engine for in-vehicle artificial intelligence. This techonology allows automotive manufacturers to use artificial intelligence to address the complexities inherent in self-driving cars.
It used deep learning on NVIDIA's most advanced GPU's for 360-degree situational awareness around the vehicle to know accurately where the vehicle is and to compute a safe trajectory.
According to NVIDIA co-founder and CEO Jen-Hsun Huang, "Drivers deal with an infinitely complex world. Modern artificial intelligence and GPU breakthroughs enable us to finally tackle the daunting challenges of self-driving cars."
He added, "NVIDIA's GPU is central to advances in deep learning and supercomputing. We are leveraging these to create the brain of future autonomous vehicles that will be continuously alert, and eventually achieve superhuman levels of situational awareness. Autonomous cars will bring increased safety, new convenient mobility services and even beautiful urban designs – providing a powerful force for a better future."
NVIDIA DRIVE PX 2: Processing Power Equivalent to 100 MacBook Pros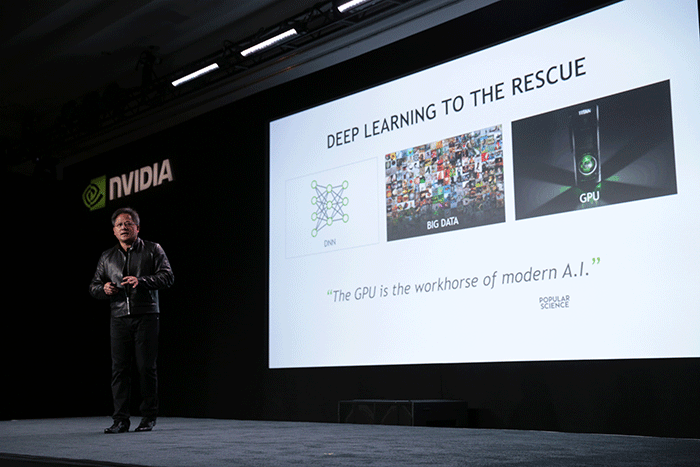 The NVIDIA DRIVE PX 2 is designed to tackle the demanding needs of NVIDIA's automotive partners. It offers extreme processing power for deep learning that is equivalent to 100 MacBook Pros.
The technology has two next-generation Tegra processors and two next-generation discrete GPUs that are based on the Pascal architecture. It can provide up to 24 trillion deep learning operations per second, which include specialized instructions to accelerate the mathematics used in deep learning network inference. This has over 10 times computational horsepower compared with the previous products.
This technology's deep learning capability allows it to quickly address the daily challenges of driving including unexpected road debris, driver errors, and construction zones. It also aids in solving problems that make computer vision inadequate like poor weather conditions such as rain, fog, and snow, and difficult lighting conditions like sunrise, sunset, and extreme darkness.
Deep Learning in Autonomous Vehicles
Autonomous cars require many sensors to comprehend its surrounds. The NVIDIA DRIVE PX 2 can process inputs from 12 cameras, including lidar, radar, and ultrasonic sensors. It stitches the information to detect objects, identify them, find where the vehicle is relative to its surroundings, and compute the safe path for travel.
The work this technology does is facilitated by NVIDIA DriveWorks. This is a suite of tools, libraries, and modules for development and testing of self-driving vehicles. It allows sensor calibration, data acquisition, synchronization, and data recording and processing.
NVIDIA DRIVE PX 2 and Volvo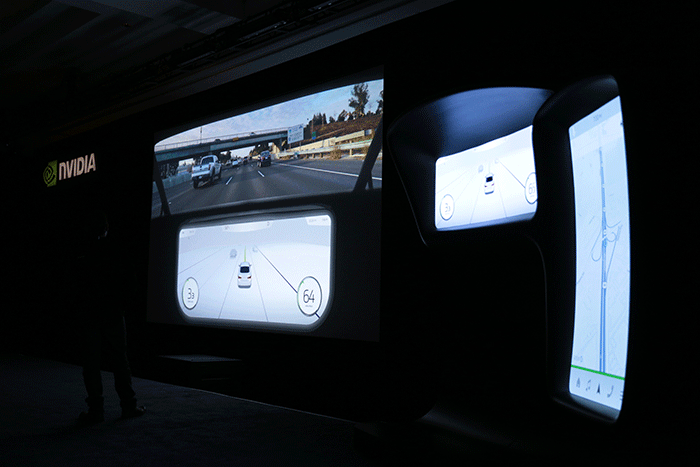 Volvo Cars will be one of the first car makers to use the NVIDIA DRIVE PX 2. They will power a fleet of 100 Volvo XC90 SUVs that will hit the road next year via the Swedish company's Drive Me autonomous-car pilot program.
Volvo's Vision 2020 for developing safer cars puts great importance on autonomous technology. Volvo's Drive Me will power its luxury cars with NVIDIA DRIVE PX 2 engine so they can operate autonomously around Gothenburg and then semi-autonomously elsewhere.
H/T: NVIDIA