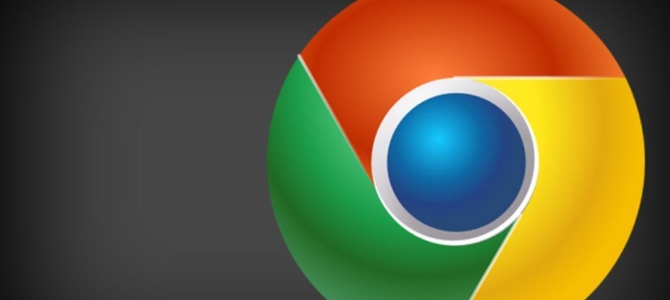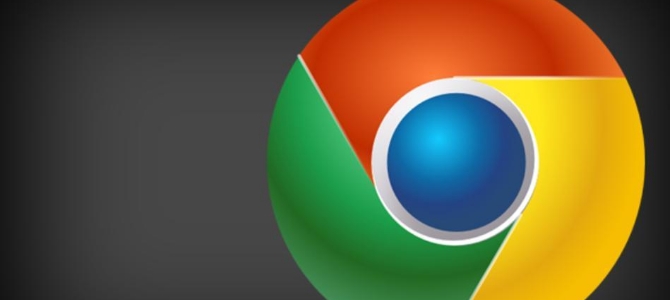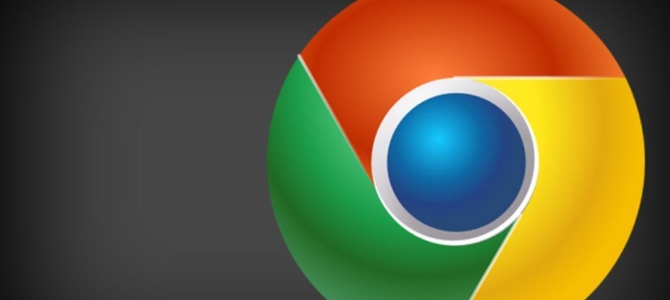 Today's Chrome for Android update sees Google begin using its own servers to speed up page loading on it's Chrome beta Mobile Browser for Android devices.
The data compression update is aimed at speeding up the web browsing experience for Android users. Google state on their Official Google Chrome for Android Blog:
"This release introduces an experimental data compression feature that will yield substantial bandwidth savings. This feature is powered by a connection to a SPDY proxy running on Google's servers, paired with content optimization performed by our open-source PageSpeed libraries, specifically tuned for Chrome Beta on Android."
The main advantage of Google's update, is that the page can be shrunk down, something which Google now does with its PageSpeed software. Google compresses images into its WebP format, scales down images that will only be seen on a smaller screen, and compresses text. This will, without doubt, speed up Chrome for Android.
As well as turning your browser into a speed junkie, an optional setting also uses Safe Browsing, which checks the sites you're visiting against a list of potential threats for malware and phishing.
Below is an image from CNET illustrating how Google Chrome for Android will now work: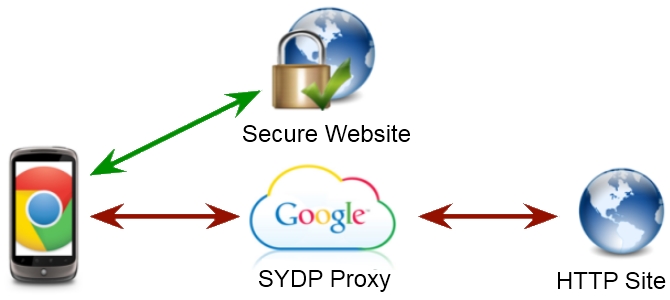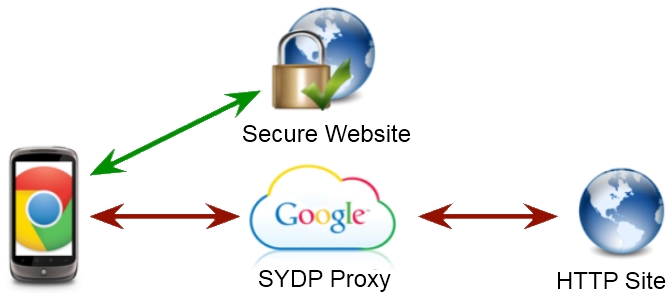 Chrome For Android Sync Update
As Google focus their energy on efficiency, this new update adds the ability to sync 'autofill' and saved passwords across desktop & mobile devices using Chrome. Google says it will deploy this new feature "in the coming days" and notes that you'll also need the latest version of Chrome's desktop beta in order to successfully sync your account.
In light of this, we recommend that you wait at least a day or two before using your smartphone to go on a shopping spree, because Google is just about to make those online checkout forms a lot smoother.
Have you downloaded the latest Google Chrome for Android update? Have you noticed the benefits of Google's enhancements? Let us know in the comments section below!