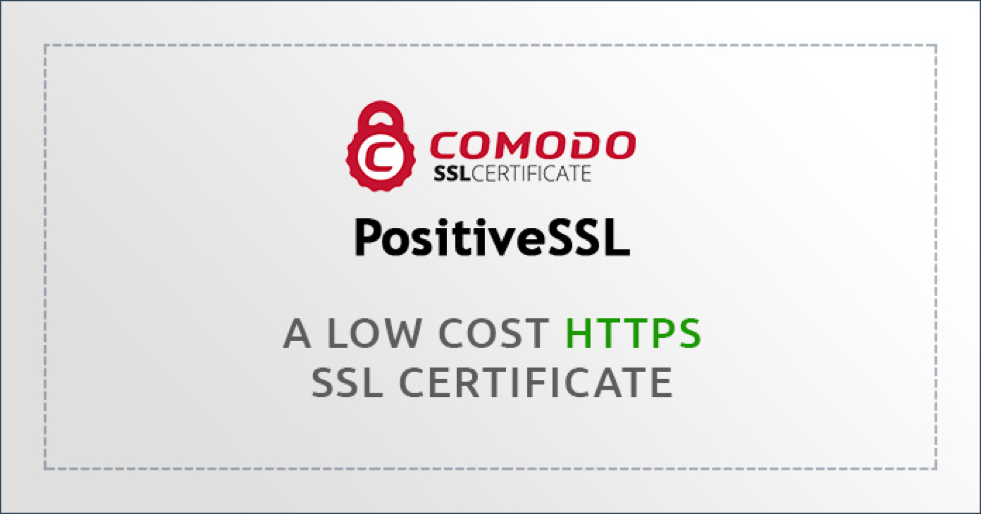 Did you ever imagine, a one small security negligence may cause a big loss to your online business (Biggest loss $4 Billion – Source). There are many giant companies in the world, who face a significant penalty because of neglecting the importance of online data security. So, what loss these giant companies suffer through network breach attacks? First, they lose their confidential client information such as credit card number, CVV number, email & password, share by them during a transaction. Second, there brand reputation which they earn through a long time effort. But, if you believe only large enterprise is unsafe today, then you are wrong. There is a complete checklist that you need to follow as a web admin to reduce the risk of severe network attacks. In this article, we will discuss how a small SSL certificate secures your client information during transmission. If you have a website and looking for low-cost data security product, then read this complete article..
What is an SSL certificate?
An SSL (Secure Socket Layer) is a standard protocol that encrypts all the information transmitted between user browser and web server. In simple term, when a customer shares his/her personal information like credit card, CVV and password with your website, it will safely deliver to your database, if an SSL Certificate installed in your server. What if your website doesn`t have SSL certificate? The hackers can easily theft your customer information, and even they can alter the information for other illegal activity. SSL certificate use 256-bit encryption standard that converts your site simple information into 256 possible combination, which makes almost impossible for hackers crack it.
What SSL Certificate best for me?
Well, its depend on your requirement and website type. For a small-scale website who runs single domain website should vouch for the significance and affordability of Comodo Positive SSL certificates. True to their name, everything is positive with regard to these digital certificates. Tagged as affordable and quick means for online entrepreneurs to secure their customer transactions, there are plenty of benefits coming from Positive SSL certificates. These are 128-bit SSL encryption certificates which validate the security standards meant for websites with low-volume online transactions. A Positive SSL certificate ranks high in terms of round-the-clock customer support supported and along with $10,000 warranty. Other benefits include a trust logo site seal, unlimited server license and free certificate reissuance (If you change your server you can use the same certificate in new server during its lifespan).
Having spoken about Positive SSL certificates in general, you will now specifically learn everything concerning Comodo Positive SSL certificates.
Deliver 256-Bit encryption & 2048 key length security
First in the list of significant benefits of Comodo Positive SSL certificates is the fact that they support 256-bit encryption. This is in line with the security specifications laid down by the US Government's National Institute for Standards and Technology (NIST) as part of publicizing the recommendations of SSL root key strength. Every website with a Comodo Positive SSL is authenticated by 2048-bit RSA key pair. Both these specifications deliver a high level of web security.
Fast & simple issuance process
The reason behind the popularity of PositiveSSL is its simple and fast issuance process. You can obtain your PositiveSSL within 10 minutes by following a few simple steps. The reason behind its fast issuance is, no paper involved during the domain validation process and its complete verification accomplished through an automated system.
Affordable SSL certificate
Next in line is the budget-friendly characteristic of Comodo Positive SSL certificates that deserves a special mention. You can avail the benefits of these certificates at an affordable annual price of $7 per year. Additionally, the validity of these certificates runs for a period of 2 years.
Trusted Site Seal with PositiveSSL
The PositiveSSL trust logo indicates that the website communication is secured and the site is trustworthy for sharing personal information like Credit Card, CVV number and password. The Comodo SSL trust logo works a trust factor in customer mind and improves conversion ratio in your website. If your website is collecting any personal information from client then this trust logo is perfect for your website to show how much you care about customer security.
Technical support
You don't have to sweat over any sort of technical queries. As a Comodo customer, you can avail technical guidance coming from subject-matter experts. All your questions will be answered promptly by the technical support team which can step in at any stage of installation or implementation of the SSL certificate.
30-Day refund policy
The best part of any online product is its refund policy. So, if a customer is not satisfied with the product they can claim for refund without any hassle. The Comodo PositiveSSL offers the same hassle-free 30 days full money back guarantee, where you can obtain full retuned, and no question will ask.
Additional benefits
Being a Comodo Positive SSL certificate user is in itself the best part. While you bestow your site with the highest level of security, you can also avail the benefits of additional tools. These tools will eventually become instruments that will push your sales coming from enhanced customer trust.
In addition to enjoying highest levels of data encryption, you can also avail unlimited server licenses. That means, you can freely install a certificate on any number of physical servers as you want. The list of benefits does not end here.
Where to get PositiveSSL certificates?
If you are scouting for a Positive SSL certificate that supports a 99.9% trust in the browser, look no further. Simply sign up with an SSL certificate reseller like Cheap SSL shop that offers better customer and installation support. This can help you acquire the same certificate at a huge discount price. Cheap SSL Shop, true to its name comes across as the most trusted and affordable source for all your Positive SSL certificate requirements. Get your Positive SSL at $7 per year from www.cheapsslshop.com/comodo-positive-ssl.
Closing Thoughts
All in an attempt to secure the confidential information of your website, you can aim to build customer confidence by purchasing the Comodo Positive SSL certificate. Safeguarding your website with the Comodo Site Seal can become a significant move to show up your commitment towards the data security and privacy of your customers. It is through this certificate that your e-commerce business will register a boost in conversions coming from an expanding base of happy and satisfied customers.