[googleplay url="https://play.google.com/store/apps/details?id=de.tiltgames.constructioncrew"]
Construction Crew, developed by Tiltgames, is an app for all the construction fans out there that enjoy, well, construction games.
With over 45 levels and 12 unique vehicles, Construction Crew is a fantastic game with a realistic physics engine that will have you driving your favourite construction vehicles for hours.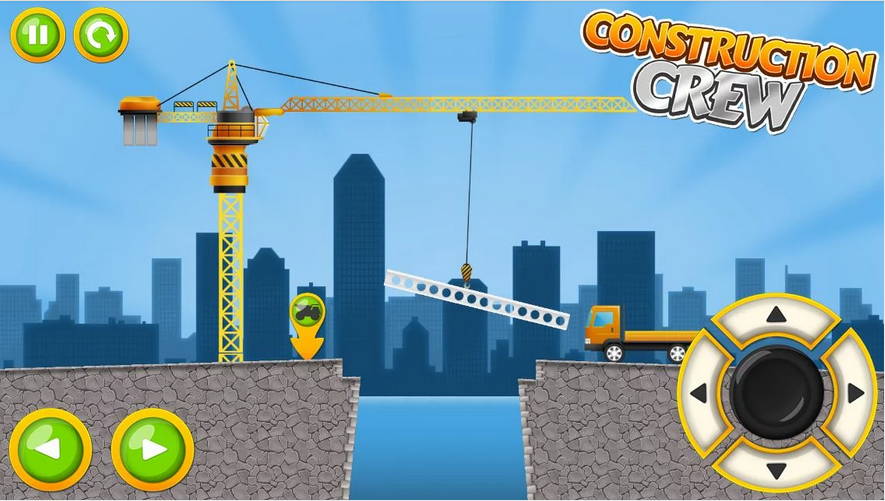 Whether it's tractors, forklifts, dumpers, trucks, cranes or ships, Construction Crew offers something for everyone. 
In addition, the controls are extremely easy to use, with a d-pad on the right hand side of the screen and a simple backward and forward button on the left. The arrangement leaves plenty of room for the main content of the game, so you're not distracted by the buttons covering the gameplay.
Construction Crew's strength is the amazing graphics and realistic physics that will have this game of skill constantly challenging you. It is an extremely fun game that will be sure to find a permanent place on your Android device.
Construction Crew is available for free in the Google Play Store.