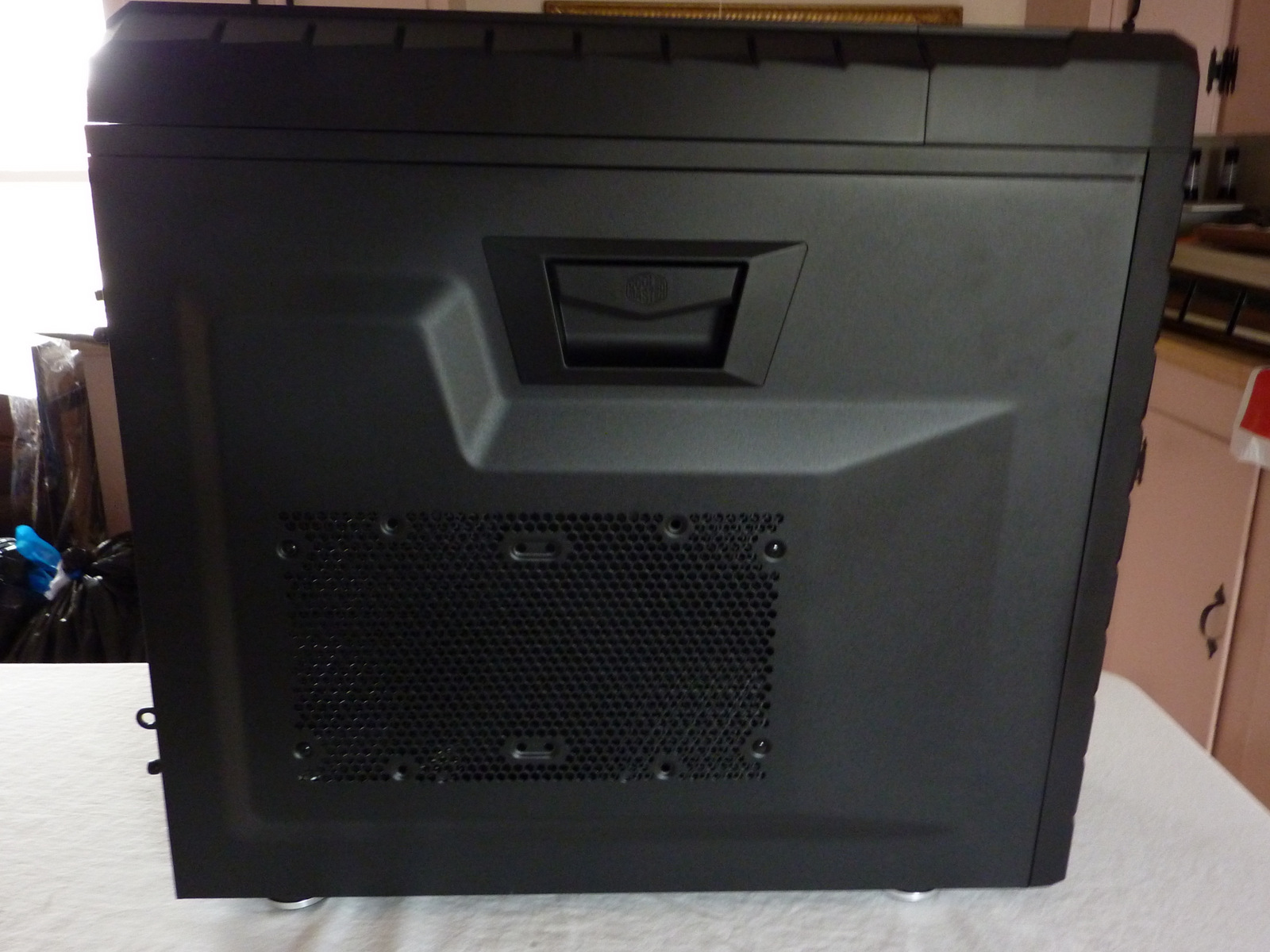 Cooler Master's HAF series of cases has continued to perform well when it comes to air cooling.  Out of all of the cases I have used, the HAF series have repeatedly come out on top of many other high-end brands.  Up to this point Cooler Master's flagship case has been the HAF X.  In order to capitalize on the success of the HAF X Cooler Master released the HAF XM, a cheaper mid-sized case for non-Enthusiast builds.
Even though it is smaller than the original HAF X, the HAF XM is definitely not a small interior case.  The HAF XM offers plenty of room for pretty much any regular gaming PC build, including some water cooling.  Unlike many competing cases, the HAF XM is very sturdy and the majority of its primary pieces are made of steel, therefore you can rest assured that all of your PC components are safe.
In reality, the only reason that this case is not considered a Full Tower is because it does not support XL-ATX, so for the majority of builders the HAF XM is perfect.  Since HAF cases are all about cooling, the XM includes the following fans:
200mm front-intake, with room for one 144mm or two 120mm fans
200mm top fan, with room for an additional 200mm fan
140mm rear-exhaust
There is also tons of room for additional fans on the side panel and on the HDD Cage.  As long as you have a good CPU cooler, the HAF XM provides more than enough cooling to keep a high-end system running smoothly.  The front I/O is nothing special but it does offer the usual two USB 3.0, two USB 2.0, and front-panel HD audio.
Outside of fans, cable management is the other major part of air cooling.  When it comes to cable management almost any HAF case will be good but the HAF XM is one of the best at its price point.  The PSU wiring cover is one of the best features of the HAF XM and while it does not offer increased air cooling (for the most part) it allows for a much cleaner build.
Cleaning the case was remarkably easy since the side panels just use two screws and the top cover pops right off to allow access to the top fans.
Cooler Master HAF XM: Final Thoughts
Practically any PC builder can use the HAF XM to create an outstanding system between its cooling and HDD drive options.  There are more than enough drive bays to house any amount of storage you could need, and the fan placement options are superb, keeping the case remarkably cool.
Since the HAF XM is relatively cheap compared to other well-known cases, I highly recommend using the HAF XM.