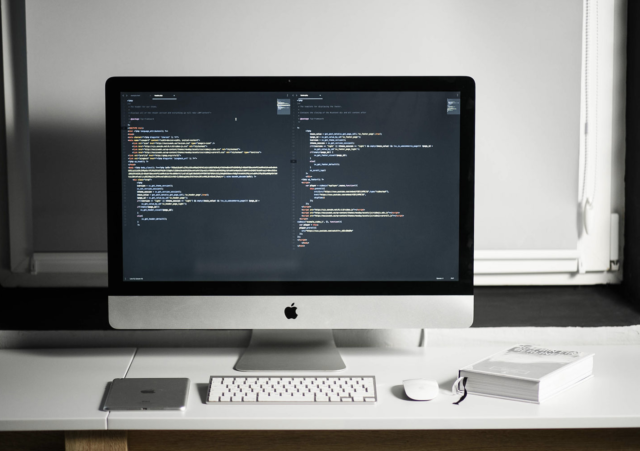 The Internet's transformational impact has taken commerce by storm. The demand for physical stores is falling, while the preference for online transactions spirals upwards. This evolution of trade forces companies to conform to the new normal, which is an unexampled trading scene. Many transactions are shifting online, from household purchases and real estate hunting to medical checkups. The demand for quick and energy-saver shopping solutions is becoming increasingly important, and websites fulfill this multifaceted need. Because of this, web design services are essential now more than ever.
Websites are paramount business drivers. They provide round the clock visibility and advertisement. They are also valuable and credible sources of information, which can turn skeptic audience into constant buyers. Therefore, it is critical to have a functional website that helps one's brand realize its goals.
Custom-built websites and template websites come at a cost, but the price paid is not an expense but an investment. 75% of consumers admit to judging brands based on their websites. In today's time, websites can make or break first impressions and facilitate or hurt first interactions. After all, consumers tend to form opinions about a brand as fast as 50 milliseconds of seeing their website. If a brand wants to have a spot-on website, knowing their options and picking the best ones for their needs are crucial.
Brands can choose between a template and custom-built websites. Both kinds are functional, but they cater to different needs. Template websites are pre-made webpages, which is perfect when requiring little to no customization. Just add some text, photos, and information on the site, and it can almost instantly go live. Different brands, businesses, and industries will require differing levels of interactions with customers. The beauty of pre-made websites is that they are plug-and-play, which means one can get started online quickly with minimal effort. Site templates are also ideal when in search of a cost-friendlier option. If the website is aimed to house information for easy access of the consumers, a template website is also a stellar and inexpensive option. Most ready-made websites only cost $2,000 to $5,000 annually. Many businesses that opt for websites like these enjoy the freedom to spend more on their marketing efforts.
Custom-made websites, on the other hand, cater to more complex needs. If businesses are creating the website to attract a significant number of customers and gain traction, exacting websites like these will put them on the map. Custom-built websites are designed to embody a brand's identity and to facilitate meaningful interactions with their audience. If they want their website to look one in a million rather than one of a million, they will need web design services to help them out. If they are confident that this is the site they need, it is essential to expect a 60 to 90 days turnaround time. Like a flower, tailor-fit sites require time to blossom. Since this is a customized option, the cost usually varies per design and depends on the complexity of the web pages needed.
What can web design services do for a brand?
Quality websites are a fusion of art and science. Although technology makes it easier to create a personal or commercial site, the most impactful pages are made by experts in the field. Hiring the right web design services for one's website needs is crucial, especially if their strategic decision includes growing the operations by a specific timeframe.
In 2019, 1.92 billion people around the world paid for products and services digitally. Simultaneously, the worldwide sales revenue from online retail shopping exceeded 3.5 trillion U.S. dollars. What's more surprising than these facts is their rate of acceleration. Without a doubt, a website's ability to influence skeptical and intentional consumers are reliable. Unfortunately, many users are quick to jump to the next site because of undesirable layout and unexciting websites.
The solution web design services  offer
A stellar website can act as an incredible sales and customer service agent, 24/7. It can house FAQs, product information, comparison guides, and available discounts for numerous products and services. When done right, these webpages can satisfy customers and their expectations too. For a site to delight clients, it should be well designed and engaging. Web designers take aesthetics seriously. They know that product design can influence the audience's emotional response, which is a strong motivation that can drive purchases. Physical stores that display the word 'Sale' in bold white font against the red backdrop is proven to draw better foot traffic. For businesses that want to engage consumers through animated images, well-studied color schemes, compelling sounds, and captivating visual layouts, custom-built templates will serve their purposes well. Engaging consumers through aesthetics is certainly not unheard of, and designers who are skilled enough to combine creativity and psychology are valuable.
Consumers are also affected by a website's ease of use. Many will quickly leave the site if they find the page cumbersome. Information that is difficult to find and pages that take too much time to load will turn unforgiving viewers off. Poor user experience is enough to send a lot of motivated buyers to a competitor brand. A website that can anticipate the user's needs and deliver accordingly are truly ahead of their game. If your customers find it easier to pay for your products and services using credit cards, designing a cashless payment-enabled site will work wonders. Additional features like this are beneficial to a business and their consumer, which could be achieved through purposeful web designing.
Apart from designing a beautiful and easy to use the website, one can also expect web design services to create a secure website. Brands who personalize their service will collect relevant personal information about their clients, like birthday and particular purchasing preferences. If account information, such as credit card details, has been collected, security on the site should be monitored even more. This is a wondrous feat of customized websites—security can be strengthened, which will keep reputational damages at bay. Custom-built websites usually have better maintenance services compared to template ones, which means one has a go-to person should their website encounter bugs and hurdles. Those who are big on managing the bountiful risk imposed by conducting a business online have one more reason to get their web customized.
When to connect with web design services 
When starting a company or brand, it is likely that there won't be a need for a complex website that's costly to maintain. Depending on the industry and strategic goals, many small and medium enterprises are better off with a templated website. Do note, though, that the limitation of this includes having not much website support, running the risk of your webpages looking generic, and encountering issues when transferring content later on. Some website owners take the time to learn a thing or two about programming because, ultimately, they are responsible for managing their website and navigating through issues.
On the contrary, even small brands and start-up ones with lofty goals can also benefit from custom-made websites in the grand scheme of things. Such is the case when their website heavily relies on Search Engine Optimization, values security integrity, and a desire to emphasize brand identity. The downside of customized sites includes longer processing times and more demanding cost.
When in doubt, brands can get a no-strings-attached quote from web design services themselves. This way, they can get a firsthand experience of discussing their website needs with experts. If they discover that customized websites are certainly way out of their requirements, they can walk away with a more informed decision nonetheless.