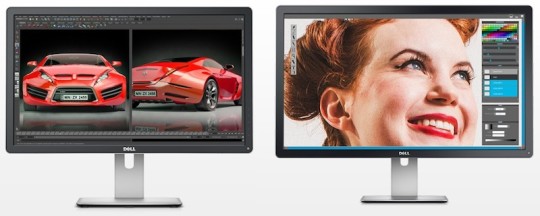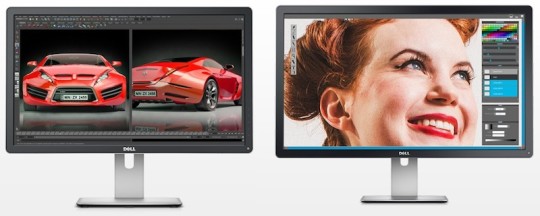 With Apple looking to get into the 4K game to presumably accompany their Mac Pro, we turn our attention to Dells offering. Dell have just launched a 24-inch 3840 x 2160 4K Ultra HD display which will retail for $1399 and a 32-inch model for $3499 at the same resolution.
The whole problem with next generation displays, and new technology as a whole actually, is the cost that is associated with owning the latest in great gadgets. While these prices may seem like a lot for a display, the good news is that it seems the 4K display technology may be on a steep decline as Dell predict that in early 2014 a 28-inch 4K display will be priced at under $1000.
The flagship Dell UltraSharp 32 Ultra HD Monitor delivers stunning screen clarity and detail with Ultra HD 3840 x 2160 resolution and high pixel density on an expansive 31.5-inch screen. Dell's largest monitor allows for easy multi-tasking and viewing multiple applications side by side, and its ultra-wide viewing angle ensures that images and colors remain consistent regardless of the perspective.
Dell 4K Monitors
Dell state that these 4K displays aren't for general consumers though, and are instead aimed at graphic designers, video and game developers, CAD/CAM designers, and photographers.
Dell also tout that these 24-inch and 32-inch 4K displays support refresh rates of 60 Hz over DisplayPort 1.2 and 30 Hz over HDMI.
The UltraSharp 24 Ultra HD Monitor allows customers to see more and do more with uncompromising picture quality that facilitates multi-tasking on a screen that delivers four times more data than a Full HD monitor.
The significant point is that the price of what are currently expensive 4K displays seem to be declining already meaning they should start to enter general consumer territory within the next few years.
What do you guys think? Do you think Dell could hit that price point in just under a few months?