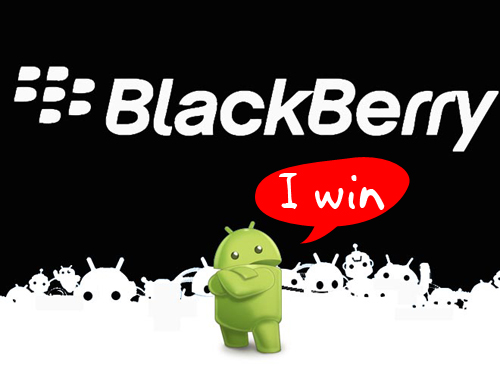 Today, we're all caught up the in the war between the armies of Android and iOS. A third party, Windows Phone 8, has been slowly mustering strength and support from the masses. With Samsung, one of Android's generals reeling from a major loss, it has decided that the time to join the fray is now.
Which of these three will end up dominating the others? That remains to be seen but the battle for smartphone supremacy has been going on for a long time and we've seen quite a few casualties. Today, we take a look at one of them – RIM's BlackBerry.
A recent report on Android Authority predicts that BlackBerry's time is truly over. While they may be seeing a slow but steady climb in the number of users these past few months, it can't be attributed to a strengthening brand but to a growing market. As it stands. BlackBerry controls less than 5%  of the market compared to Android's 68.1%. This is a far cry from 2009 when Blackberry was still a dominant force and controlled half of the smartphones out there. But a combination of missteps, arrogance and a failure to adapt led to BlackBerry losing most of its followers to Android.  And from the looks of things, things can only get worse:
"If we go back to 2009 BlackBerry had a 50 percent share of the smartphone market. Where did it go? Most of it went to Android. It now looks like BlackBerry will peak at around 80 million users and it remains to be seen whether the delayed BlackBerry 10 can do anything to arrest a steady decline or even a sudden free-fall. The new version of the BB platform is not going to launch until 2013 and catching up with Android and iOS functionality is not going to be enough for the beleaguered Canadian company."
It's clear that BlackBerry's survival is hinging on their soon to be released OS update, the BlackBerry 10. But for this last-ditch attempt to work, they'll have to make sure that not only does BlackBerry 10 shine but that they'll have equally amazing handsets to support it. If BlackBerry fails to deliver on both, even adopting Android, an option they once seriously considered but ultimately decided against, may not be enough to save them.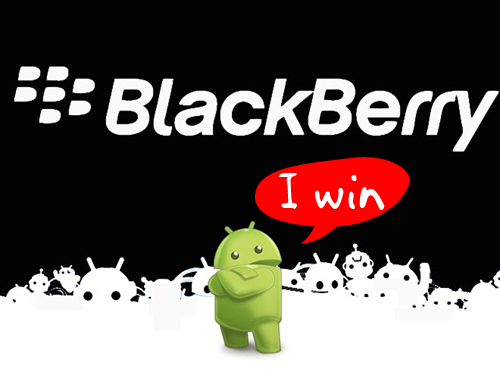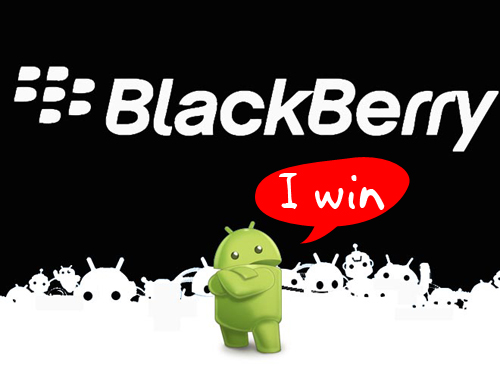 Agree? Disagree? Discuss in the comments below!