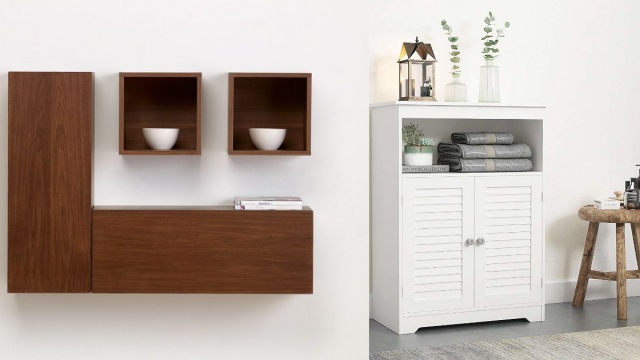 Server furniture is an indispensable element when arranging data centers. Network hardware is stored in special cabinets and racks. These constructions are specially designed for heavy telecommunication devices.
According to the way of mounting, two types of furniture are distinguished – wall-mounted and floor-standing racks.
Benefits of Server Furniture
i. Accommodation
Multi-layer racks allow housing diverse hardware and placing dozens of devices on shelves.
ii. Security
Sturdy metal constructions secure accommodated devices from all sorts of outside impact, negative environmental influences, and unauthorized access. Equipment is reliably fastened, which means that it won't be damaged because of falling.
iii. Special Holes
Racks are constructed with all the required holes for cable routing, fans installation, and other required options.
iv. Size
Models of different sizes are available. Yet, all measurements are standardized. Depending on the purposes and needs of your server room, manufacturers provide different types of products.
v. Cooling
Natural air circulation or forced ventilation systems are used to cool devices and maintain optimal operating conditions.
Key Points about Floor-Standing Cabinets
This group comprises both enclosed cabinets and open-frame racks. Open-rack floor-standing furniture are 2- or 4-post racks with technological holes for fastening network equipment. You can find a wide assortment of floor-standing server furniture on https://sysracks.com/catalog/floor-standing-rack-cabinets/.
Enclosed models have side walls and perforated doors with latches or locks. Both groups of products are designed for installation on the floor and equipped with casters to make solid cabinets portable.
Benefits of Floor-Standing Models
i. Withstand High Loads
Due to installation on the floor, a floor-standing rack has a high indicator of weight. Racks can withstand up to 150 kg of active devices.
ii. Big Spacious Models
Since products are mounted on the floor, their capacity is higher. The size of such furniture can reach 44U (where 1U is 1,75 inches). So, calculate how high racks are and how many devices furniture can house.
iii. Security
Enclosed cabinets protect stored equipment and provide a higher level of protection. Yet, open-frame racks are ideal for installation in closed data centers.
iv. Cooling
Here, open-rack models take the first place since natural airflow passes through the body and functioning devices unhindered. Forced ventilation systems (fans) are used in enclosed cabinets.
v. Models are Equipped with Wheels to add Mobility.
This simplifies the process of rack relocation and room rearrangement.
Key Points About Wall-Mounted Racks
The main feature of this group of furniture is that such racks are fastened to vertical surfaces leaving floor space free. This peculiarity gives both pros and cons.
Due to its hanged mounting, the size of a wall-mounted rack, its capacity, and carrying load are limited. Since the carrying capacity of dowels that attach the cabinet to the wall is limited, it is not possible to place heavy devices in it. As a rule, wall-mounted models are less spacious and smaller in size.
Benefits of Wall-Mounted Racks
i. Freeing floor space. Fastening cabinets to the wall allows leaving floor space free and achieving better ergonomics inside a data center.
ii. Versatile locations. It is possible to fasten cabinets anywhere, on any vertical surface.
iii. All wall-mount models are enclosed, which means that security is at the high level.
iv. Fans are used to reinforce airflow and provide the required cooling.
Floor-Standing VS Wall-Mount Racks
Let's compare both options using a table.
| | | |
| --- | --- | --- |
| Criteria | Floor-standing | Wall-mounted |
| Body form | Big rectangular | Small square or rectangular |
| Load | Up to 150 kg | No more than 50 kg |
| Size | Large and spacious | Small |
| Sphere of application | Data centers | Server rooms, public places |
| Additional kit | Casters | Dowels for fastening |
Both models are designed for diverse purposes and used in different spheres of application. Pick a cabinet according to its size, capacity, and needs. If you have a big data center, then a spacious floor-standing model will be better, but if you need to store a small server system, a compact wall-mount cabinet will be enough.