Microsoft's Lumia 950 was released during the fourth quarter of 2015. The 950 has many impressive features, but its performance is lackluster compared to flagship phones from competing companies – making it a hard sell at $549.
Microsoft has finally released the Lumia 950 and 950 XL. These smartphones aim to compete with a few of the most powerful phones on the market. Both of these phones feature a minimalist design and the new Windows 10 operating system.
But can these Windows phones really compete in a market dominated by Android devices and iPhones with a price marker in the $600 USD range?
Although the Lumia 950 and the Lumia 950 XL, have impressive specifications, they miss the mark set by more popular Samsung flagships and are marketed towards middle-tier users. Unfortunately for the Lumia 950, consumers tend to gravitate towards flagship phones or budget phones rather than models in the middle of the two extremes.
Another issue plaguing the Lumia 950 is the decreasing market share of Windows phones. According to Gartner(via GSMArena), a market research company, the Windows smartphone market share decreased to a measly 1.7 percent in the third quarter of 2015. This is a 50 percent decrease compared to its market position just a year prior in the third quarter of 2014.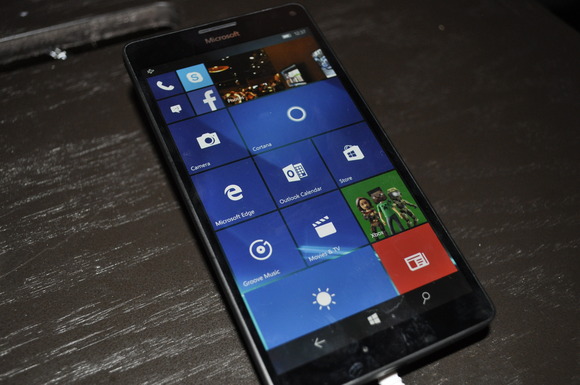 The Lumia 950 simply cannot measure up to iOS or Android devices due to its lack of applications. Although Microsoft's application suite will take care of users' basic needs, the list of apps that the Windows device has access to pales in comparison to the plethora of apps that mainstream iOS and Android users have at their disposal. While this Windows handset does have access to popular social media apps such as Twitter and Facebook, even these are obsolete compared to their counterparts on other platforms.
Despite its shortcomings, the Lumia 950 certainly is impressive for what it is. Here's the rundown of its specifications.
Lumia 950 specifications
CPU: Dual-core 1.82 GHz Cortex-A57 & quad-core 1.44 GHz Cortex-A53
GPU: Adreno 418
Display: 5.2 inches, 16 million colors, 2560×1440 pixels
Storage: 32 GB, expandable up to 200 GB with microSD
Battery: Removable Li-Ion 3000 mAh battery
RAM: 3 GB
Primary Camera: 20 MP, f/1.9, 26mm, Carl Zeiss optics, OIS, autofocus, triple-LED RGB flash,
Front Camera: 5 MP
Operating System: Windows 10
Reviewer and News Blogger
Denzel Bryant is a casual techie, avid traveler, and on the path of personal development.