EaseUS Data Recovery Wizard is a very powerful tool which can help you to recover any files or data which you have lost. This tool can help you recovers all lost data like OS crash, partition loss, deleting files, formatting, etc and if you ever have been face this problem then you should try this out. EaseUS Data Recovery Wizard supports all types of media storage like USB drive, Hard Drive, External Hard Drive, Memory card, Mobile phones, Digital camera and more.
Being a human being, we make mistakes sometimes. Sometimes we may delete our important files from the hard drive by mistakenly or sometimes the OS might get crash but this tool has the power to recover all the files. In this post, I will give a review about EaseUS Data Recovery Wizard.
EaseUS Data Recovery Wizard Review
One day, the hard disk of my PC was mistakenly formatted. Most of my important files had been stored on one partition. I search in the web for solution and I found EaseUS Data Recovery Wizard. I started asking my friends about that and I got only one short answer "it is the best recovery tool"
I just downloaded the free trial version on my PC and installed it. As soon as I launch this software, it started scanning my PC. After that it started to recover all the files which I have lost. It started working instantly. I would like to strongly recommend you that if you have gone through such problem then you should definitely try this out.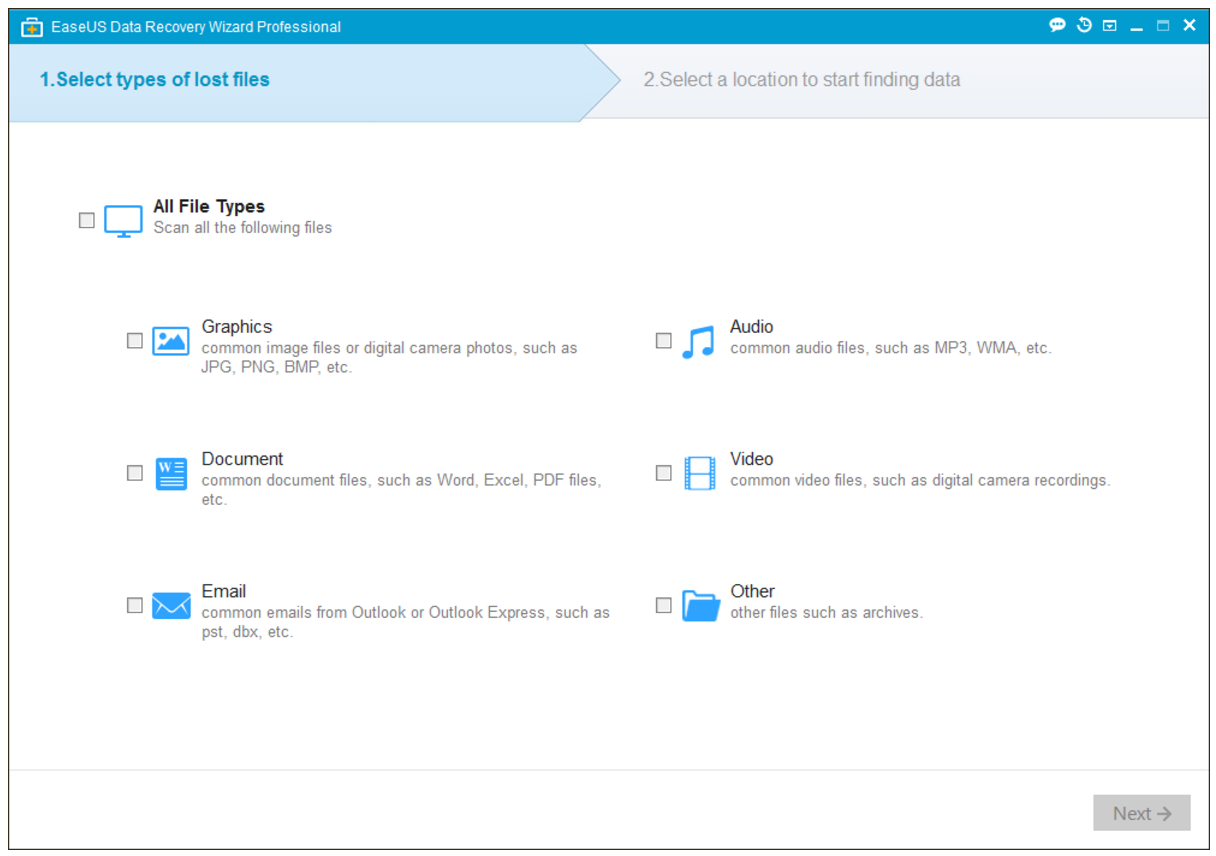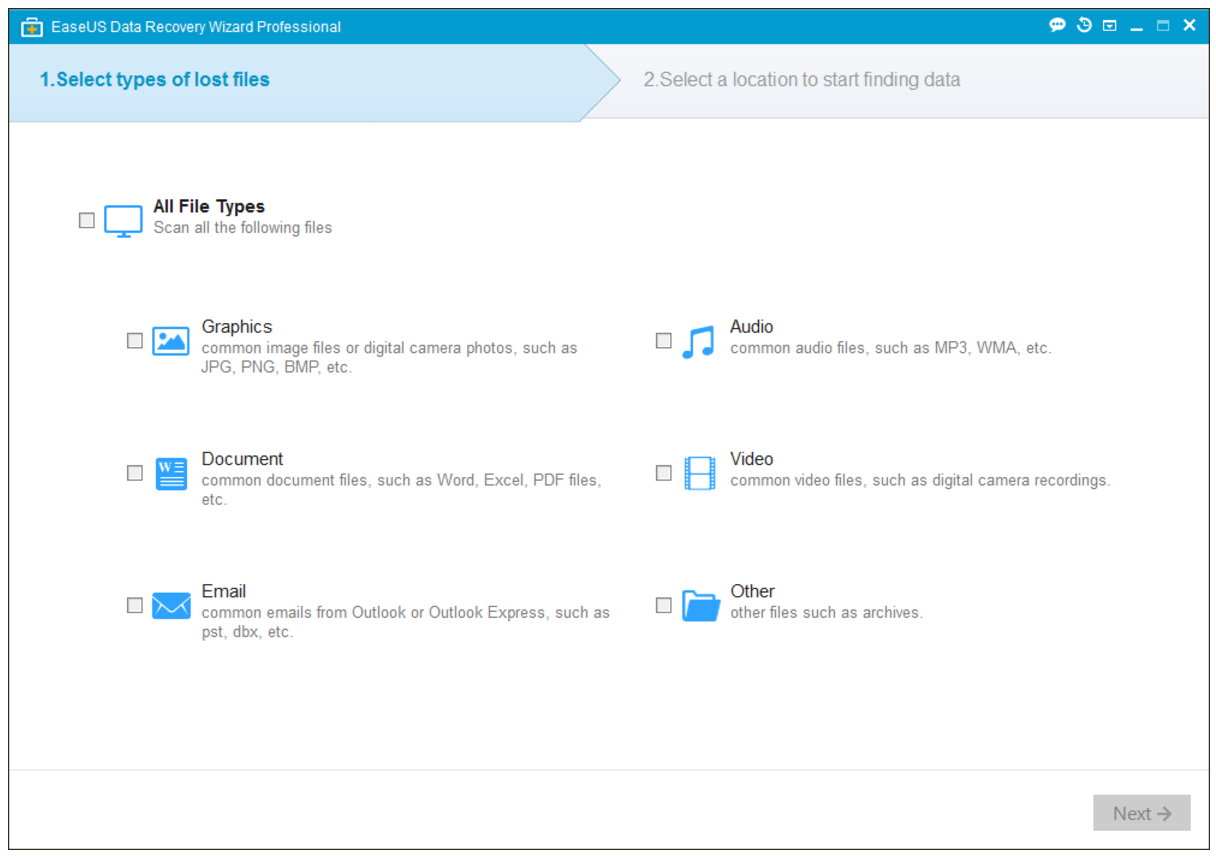 Salient features of EaseUS Data Recovery Wizard:
The key features of EaseUS Data Recovery Wizard are given below:
It is very easy and easy to operate.
It allows the users to recover the deleted files from laptop, PC and other storage media instantly.
It allows you to recover data that are stored on partitions which was deleted or formatted.
It also has RAW hard drive recovery feature.
The free trial version is available for this software.
It has very good customer reviews.
How to download and install on your PC?
You can download the free version of EaseUS Data Recovery Wizard Review. Just visit the EaseUS official website and get it on your PC. If you are feeling difficult to browse then just click on the link given below.
How to use EaseUS Data Recovery?
It is very simple to operate this software. Just follow the instructions which I have given below:
At first, launch your installed software and select the files which you want to recover.

After that click on "Next" button to move forward.
Now, select the location where you lost the files. As soon as you select the location click on "scan" button.

The lost files will be scanned automatically after you select the disk to scan.
If you want to recover the partition then click on "Lost drives" and then hit the scan button.
After the scanning process gets completed, the lost files will be listed on your screen. Select those files which you want to recover.
Now click on "recovery" button to recover all your lost files. After the recovery process is finished, do not forget to save it.

Your work is complete here. Now your lost data will be successfully recovered on your PC.
Why should you choose EaseUS Data Recovery Wizard?
There are various reasons why to choose EaseUS Data Recovery Wizard for your Windows or Mac.
The first thing is it is very powerful data recovery software.
It is very easy to use and free data recovery software
This software provides farseeing preview which allow you to specify file types before recovering your lost files.
It supports all kinds of storage media.
It is 100% safe.
The free version of this software is available.
It is trusted by millions of users.
EaseUS Data Recovery Wizard: FAQ
Is it possible to recover files from formatted disk?
Yes, it possible to recover data or files from a formatted disk. This software scans the entire data from your system and finds out the target. The EaseUS data recovery Wizard is very powerful that it can recover all files even after standard format.
Can EaseUS Data Recovery wizard recover files which are damaged by virus?
It works very effective against harmful viruses. Some file system information includes FATs and directory information which cannot be deleted but consumes memory, so this software completely eliminates the file information and file size data.
But this software cannot recover data which are attacked by virus directly into the file data area.
I cannot open a file after a successful recovery.
Some huge files are saved in different locations or sometimes some files may be overwritten, hacked or damaged by another file, such type of files cannot be opened properly.
I hope you will enjoy reading about EaseUS Data Recovery Wizard which is a free data recovery  software for recovering your lost data or files. In this post I had given my review about this amazing software. So, if you have any questions regarding this topic, then freely give your comment.