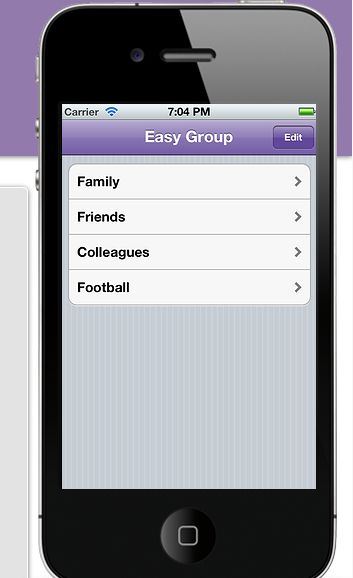 The iOS does not have any options that enable you to set up new contact groups with. But there are still two ways to group contacts in iOS. First, you can use the iCloud; or add the Easy Group app to your iPhone or iPad.
What Does it Do?
Easy Group is an app with which you can group a list of iPhone contacts. With this app you can set up groups and then send a text or email to contacts in a group. So if you need to send an email or text to multiple persons, you can do that quickly with this app.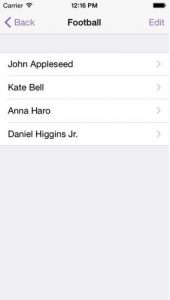 Easy Group has a relatively basic and minimal UI, but it probably does not need anything more than that. It is a straightforward app to operate, but note that it might not run so well in iOS 8. On the app's Help page it states that iOS 8 can corrupt your groups database and that you'll need to re-install Easy Group. You can select My Groups to set up new groups with and Message and Mail to send a group text (SMS) or email, with photos included, to selected contacts. That aside, there is nothing else you can do with the app.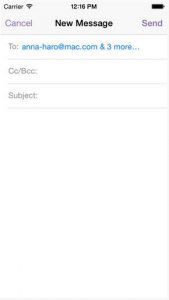 The app has almost no additional options. On its Settings page you can select iOS groups and specific groups outside of the address book options. But that aside the app has zero customization options. There are no options to customize the UI with alternative background and menu colors or add wallpapers. Nor are there any options with which to edit contact details listed within your groups.
The only other option you can select is to upgrade the app to Silver or Gold versions. The app is freely available as a Bronze version, but that has a limit of 30 messages and three groups. So if you need to send more messages or set up further groups, you'll probably need to upgrade to the £1.49 Silver version. But if you send out some invites with the app's Invite option, the Silver upgrade becomes freely available. Alternatively, you could upgrade to the £3.99 Gold version that includes no adds or watermarks in the emails.
TapScape's Final Thoughts
If you need to send emails or texts to a group of persons, then Easy Group might come in handy. But it has limited options and functionality. As a free app it offers reasonable value, albeit with additional in-app purchases included; and you can find further details at the Easy Group website.