Easy Way to Buy Ceiling Fan Online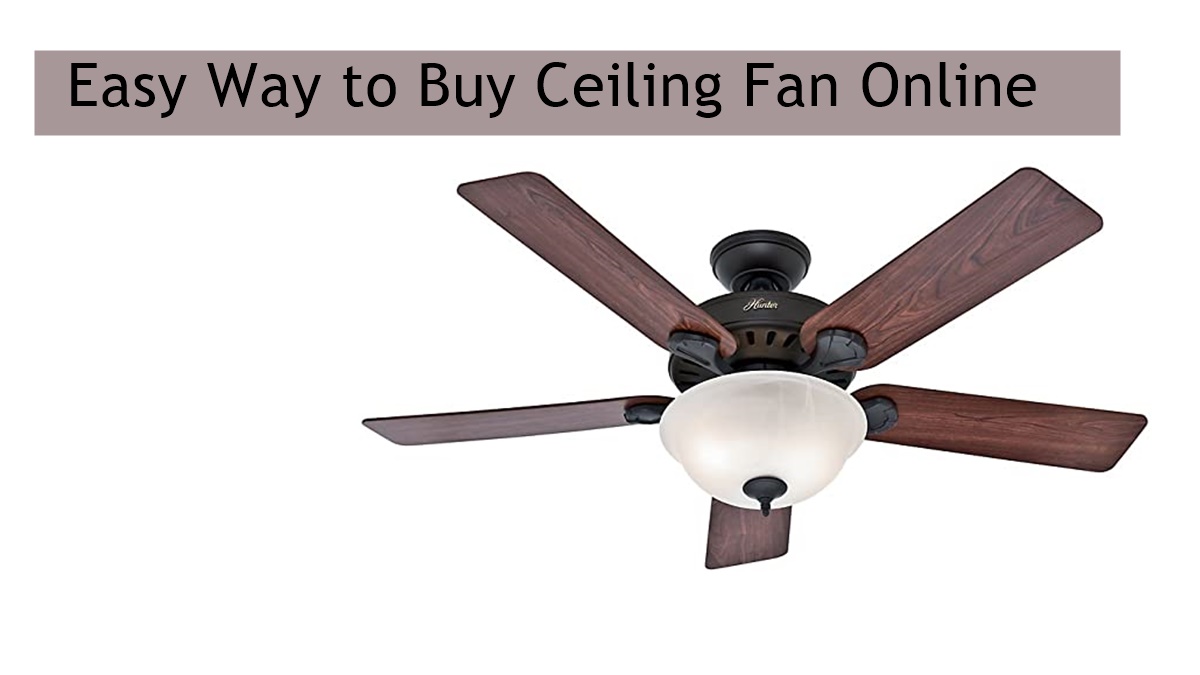 Technology has transformed our way of living; from shopping to traveling, everything has changed. Today, more people are using the internet to shop for a variety of items. People can purchase items from the comfort of their own homes. Shopping is made easier and convenient for the customer, as it saves time and effort. If you are planning to buy a ceiling fan online, you will get many options to explore. From different technical specifications to colors and designs, you will be surprised to see the wide variety of ceiling fans online.
Using a price filter, you can choose the ceiling fan online according to your budget and requirement.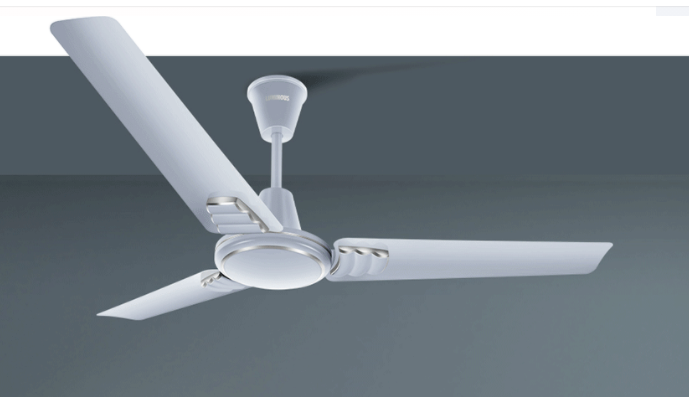 A ceiling fan hardly needs any maintenance. However, the performance and the efficiency of the fan depends upon the type of fan you select. When you are buying a ceiling fan online, there are certain important features that you need to look into before purchasing.
Here's how you can choose the right ceiling fan online for your home-
1. Your Room Size Matters
When you shop for a ceiling fan online, you should know your room dimensions. If you want to yield maximum efficiency from your ceiling fan, you must consider your room's size to get the right ceiling fan. Below mentioned is a table that will give a better understanding of the room dimensions and which sweep size you should select:
| | |
| --- | --- |
| Sweep Size (mm) | Suitable Room Size |
| 600 mm (24″) | For tiny rooms such as small shops or toilets |
| 900 mm (36″) | 7* 10 Feet (2.13* 3 meters. Approx.) |
| 1050 mm (42″) | 10* 10 Feet (3* 3 meters. Approx.) |
| 1200 mm (48″) | 12*13 Feet (3.65* 3.96 meters. Approx.) |
| 1400 mm (56″) | 14* 16 Feet (4.26 * 4.87 meters. Approx.) |
These dimensions will come to your rescue when you shop for a ceiling fan online.
2. Understand the Sweep Requirement
Depending upon their size, ceiling fans can be categorized into different groups – from from 600 mm to 1400 mm. If you have a bigger room, you will require a bigger fan. If you have a rectangular-shaped room, you may opt for multiple ceiling fans. When you are scrolling through as website to buy a ceiling fan online, you need to keep in mind the fan's sweep requirement. At Luminous, their ceiling fan designs have a sweep size of 1200 mm.
| | |
| --- | --- |
| Room Type | Sweep Size |
| Small Rooms- Pooja Room, Bathroom, Small Kitchen | 600mm sweep size |
| Rooms with space up to 100 square feet | 900mm-1050mm sweep size |
| Large Rooms- Drawing Room, Conference Room | 14000mm Sweep Size |
3. RPM of a Fan
RPM stands for 'revolutions per minute.' In a layman's language, it describes how fast a ceiling fan's blades spin at a particular speed. To have the maximum ceiling fan airflow, you can purchase a fan with 4-5 different speed levels varying from low to high. Therefore, when choosing a ceiling fan online, always look for the RPM of a fan.
4. Select the Number of Blades
The total number of blades impact the overall functionality of a ceiling fan. Ceiling fans come with variants of 3, 4, and 5 blades. However, more blades don't mean that more air is going to get circulated. In fact, in some situations, more blades can lower down the speed of a moving fan. A ceiling fan with three blades is most efficient for better air quality.
5. Don't Compromise on the Quality
When purchasing a ceiling fan online, always buy a good quality ceiling fan to avoid frequent problems. A poor quality ceiling fan will make frequent jarring noise, have frequent capacitor issues, and might not deliver the optimum results. It is advisable to purchase a ceiling fan from reputable companies like Luminous; they offer a wide range of decorative and energy-efficient ceiling fans with different functionalities, color, design, and finishes.
These are some of the curated factors that will help you when purchasing a ceiling fan online.
Online shopping with Luminous is a great experience, the perfect blend of style and functionality. Their fans have electroplated parts and a remote to turn the fan on and off and control the speed. These fans are a perfect addition to replace noisy and outdated fans.
So, stop worrying and place an order online to make a perfect addition to your living space.