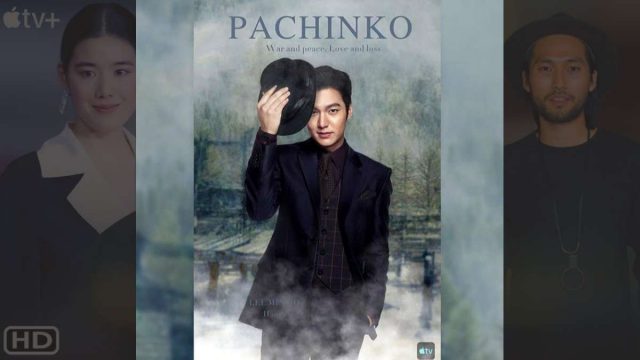 Thanks to Apple TV+, Pachinko, the epis historical novel by Min Jin Lee is getting a television adaption. A stacked list of directors and actors, including Korean icon Lee Min-ho has already been confirmed, and we couldn't be more excited to see this masterpiece.
If there's one thing that can be said with certainty, it's that K-pop isn't the only entertainment export from South Korea that's earned fans across the globe. Their TV shows, often referred to as K-dramas, are massively growing in popularity, rightfully so. Pachinko games are available in Japan, just like Rizk is available in Canada. But this TV show is not about gaming. There are many factors that contributed to K-dramas being widely popular across the globe, especially because they are easy to binge on and are usually of high-quality.
Probably the biggest reason why K-dramas have seen such an increase in viewership is that they're just that good. This doesn't apply only to the writing quality of the shows themselves, but also the production values. Finally, with more and more streaming services being created that feature Korean media, it's literally only a matter of time before Hangul television becomes as mainstream as what's on HBO or AMC.
Plot of Pachinko
Pachinko, an eight-episode series, adapts to the Min Jin Lee novel of the same name, which began filming last October. This TV show chronicles the hopes and dreams of four generations of a Korean immigrant family.
This heart-whelming story begins with forbidden love and moves into a saga that journeys between America, Japan, and Korea to tell the story of peace and war, reckoning and triumph, and love and loss. Fun fact, the title "Pachinko' is a vertical pinball machine game mainly used for gambling in Japan. However, in the TV series, the movement of the ball symbolized the struggle that Koreans had to go through.
Cast of Pachinko
Legendary Lee Min Ho will be playing the role of Koh Hansu, a man who was adopted into a wealthy family in Japan. This character is described as a fiercely ambitious and pure-hearted man nurturing a dangerous secret and pursuing a forbidden romance.
In the TV show, Koh meets Sunja and falls in love, even though he has a wife in Japan. Sunja will be played by the legendary oscar-winning actress Youn Yuh Jung. As for the younger Sunja in the show, she will be played by Minha Kim. The trailer for the series has not yet been released, and there is still no confirmed release date for the series. However, due to the fact that the series is expected to come out in 2021, more news will surely emerge very soon.
What is the Pachinko Novel About?
Pachinko is a moving and intimate story of a family told across generations, whose lives are shaped by the attitudes and events of the world around them. The narrative progresses through the years and the events of WWII.
This is truly a fascinating story – fiction plus the history and culture of Korea. Relatable characters, conflicts with Japan, insight into family relationships – it's all there. If you ever get a chance to read this masterpiece, rest assured that you will fall in love with every character, and you won't want it to end.