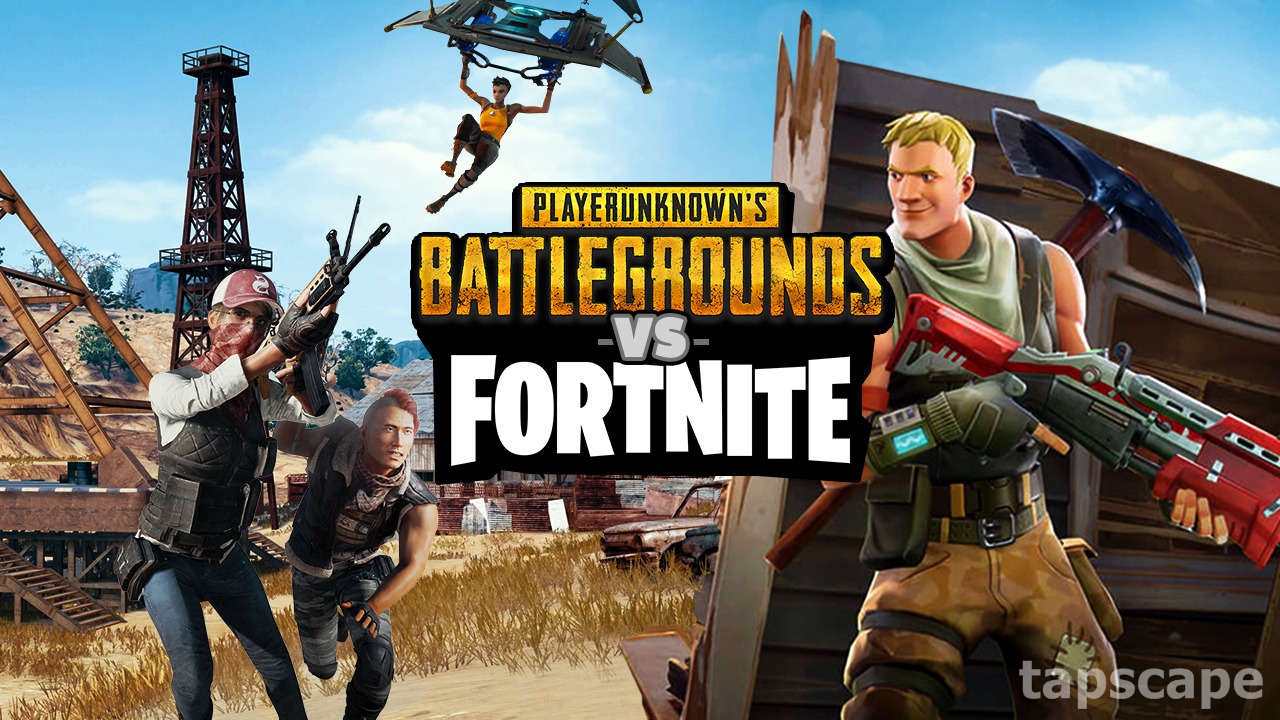 Fortnite vs PUBG: Are they free to play? Which battle is royale the best? On what platforms are they available to play? The battle royale game-mode isn't exactly new, but you can thank players on battlegrounds for its current mainstream spotlight, let's get back to our questions.
Are both games free to play?
Unfortunately, PUBG is not free to play At the time of writing, PUBG costs $29.99 to buy on Steam and Xbox One. However, in the future, there may be a drop in price, likely via a Steam Sale or Xbox One Store Sale, But still, PUBG sold tens of millions of copies on steam during its early access period. On the other hand, Fortnite Battle Royale is free to play & its available on EPIC GAMES launcher free to download.
On what platforms are they available to play?
PUBG on mobile is out now on both iOS and Android. However, Fortnite mobile is only on iOS, but it will be coming to Android eventually. That means both iOS and Android owners will have a portable battle royale game in the near future, provided their phone or tablet is powerful enough. Now let's get to our main question "Which battle is royale the best?" Let's get to their weapons and items comparison.
Weapons And Items
Both games have a massive variety of weapons and items but in this case, PUBG Won, PUBG weapons and items are on a rarity scale – common, uncommon, and rare – but they are not clearly delineated by colour as they are in Fortnite Battle Royale. The key thing to PUBG is that it frees up players to put all of their thoughts into processing and planning their actions. For example, planes drop care packages filled with powerful weapons and armour, PUBG has a massive variety of weapons than Fortnite.
Which battle royale is the best?
Fortnite is continuing to grow in popularity as developers introduce new content to the game every week including weapons, map locations, and various cosmetic items to keep players interested. Due to steam charts, almost daily 3,236,027 million people play PUBG while 12,475,772 million people play FORTNITE, I guess PUBG players are heading towards Fortnite now. There are a number of differences between Fortnite and PUBG.
Fortnite is light, accessible, and has a denser map, whereas PUBG is gritty, complex, stressful, and boasts an extra map – with more on the way. However, we would recommend Fortnite if you are more of a casual player, and not only because you can download it for free.
On the other hand, you should opt for PUBG if you are a seasoned shooter veteran looking for a more of a serious experience & BLOOD. Before Fortnite came along PlayerUnknown's Battlegrounds, aka PUBG, was the king of the Battle Royale genre. It has the same 100 v 1 gameplay, but it's much more serious, realistic and macho than Fortnite, more akin to something like Call of Duty.
PUBG does feature two maps to play on though – Erangel and Miramar – both of which are much larger than the Fortnite map, to the point you actually need to use vehicles to get around and stay alive. However, we would recommend Fortnite, Fortnite is best for those who want to engage in a form of the base building within a chaotic shooter that doesn't rely so much on precision and realism whereas PUBG has the look and feel of a tactical shooter to drive home the uneasy tension of Battle Royale.