The Federal Trade Commission (FTC) has approved Facebook's $19 billion acquisition of messaging service WhatsApp. At the same time however, Bureau of Consumer Protection Director Jessica Rich sent letters to both companies stating that WhatsApp's privacy policies must remain intact.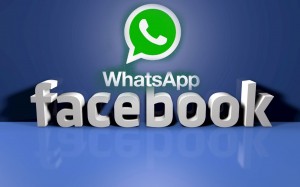 Before any changes can be made in regards to the way that WhatsApp user data is used, the consumers must provide informed consent.
Rich's letter addresses the concerns that had been put forth by numerous privacy organizations and even some users who feel that Facebook purchased WhatsApp with the intention of exploiting some user data.
Before changing WhatsApp's privacy practices in connection with, or following, any
acquisition, you must take steps to ensure that you are not in violation of the law or the FTC's order. First, if you choose to use data collected by WhatsApp in a manner that is materially
inconsistent with the promises WhatsApp made at the time of collection, you must obtain
consumers' affirmative consent before doing so. – Rich
Shortly after the acquisition was first announced, the Electronic Privacy Information Center and Center for Digital Democracy informed the FTC of their concerns, many of which dealt with the same issues that Rich has now addressed.
If either of the companies do not uphold this "agreement", they could be in violation of Section 5 of the FTC Act, said Rich.
Second, you must not misrepresent in any manner the extent to which you maintain, or plan to maintain, the privacy or security of WhatsApp user data. Failure to take these steps could constitute a violation of Section 5 and/or the FTC's order against Facebook. – Rich
Given the size of the deal, it is obvious that Facebook truly wants control of WhatsApp, yet the messaging service's lack of revenue has brought to light the potential for an ulterior motive.
Question – Will Facebook let WhatsApp's privacy policy remain intact now that the FTC has ordered it do so? Or will the company try to get around the requirement?
Summary

: The FTC has approved Facebook's $19 billion acquisition of WhatsApp. The approval comes with one requirement, WhatsApp's privacy policy must remain unchanged unless users give their informed consent.

image credit: justgleam