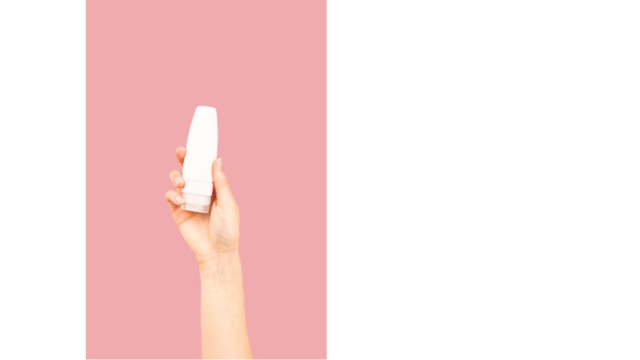 Function of Beauty combines science and beauty to create custom beauty products across hair, skin, and body care by utilizing technology and science-driven solutions. Their innovative quizzes help customers identify their specific needs and goals (i.e., protecting dyed hair or minimizing pores) to create personalized solutions that elevate the products beyond a one-size-fits-all approach. Function of Beauty's innovation extends to the ingredients, which are 100% vegan, animal-cruelty-free, and rigorously tested to ensure customers not only get the perfect solution for their body but feel good about it too.
Beginning with hair products, Function of Beauty built an approach to beauty care that has countless unique formulas. The company's user-friendly website ensures these custom solutions are easily accessible to anyone interested in investing in their hair and skin. This tech-driven (and ethical) approach is buoyed by industry-leading transparency that seeks to educate consumers on the ingredients used in Function of Beauty's shampoos, lotions, and cleansers.
To guarantee these products are of the highest quality, the company built two state-of-the-art facilities in Pennsylvania. The ingredients used in these facilities must abide by rigorous EU regulations (which includes 26 checklist items), pass review in formulation with other ingredients, grade well in quality tests, and be responsibly sourced whenever possible. These strict standards—along with the company's mission to support women in STEM—prioritize the modern customer's needs and provide the scientific accountability to match.
Customizing your Function of Beauty Experience
When customers begin their journey with Function of Beauty, the first place to start is the hair quiz. A series of multiple-choice questions establishes the customer's hair profile and hair goals. With up to five selections, the hair goals help determine which ingredients are added to the shampoo, conditioner, or other hair product. Ingredients corresponding to each hair goal are outlined along with detailed descriptions on the website.
A curious consumer could click through the ingredients section to work backwards and understand exactly what benefits they would like added to their hair or skincare routine. Aesthetics, however, are not forgotten in the formulation as customers have their choice of colorful dyes such as mint, yellow, and red. While Function of Beauty's custom solutions are their specialty, they also offer hit products such as their "Custom Purple Shampoo." Reviewed over 85,000 times, the 4.7-star product features deep purple pigments to help tone out harsh, brassy tones in blonde, bleached, or highlighted hair as well as enhance the shine and extend the life of the hair color. Hair masks, leave-ins, serums, and mists are also available to make sure that whatever the hair routine, Function of Beauty has the solution.
After (or before!) selecting a shampoo and conditioner, the skin quiz helps customers determine skin profile and goals. Function of Beauty suggests a cleanse, boost, and hydrate regimen. Two types of formulation (jelly vs. micellar gel) provide options for optimal face cleanser, while a gel-to-liquid-to-powder serum ensures that the customer's skin receives important (and custom) nutrients. The final step is a moisturizer that comes as a cream, gel, or lotion depending on the skin profile. A similarly custom approach to body washes and body lotions rounds out Function of Beauty's three health verticals, but innovation doesn't end in the bottle.
Function of Beauty Taking the Online Experience Offline with a Target Partnership
Function of Beauty recently partnered with Target to provide custom shampoos and conditioners at brick-and-mortar locations. How does it work? Shoppers select a shampoo and conditioner based on their hair type then select up to three #hairgoal booster shots that can then be easily added to the bottle before shaking to activate the ingredients.
On the other end of the spectrum, Function of Beauty also offers a membership option called Function With Benefits (FWB). A baseline 10% discount on every recurring order is packaged with one free order for every four as well as free shipping forever. FWB customers also receive access to exclusive colors and fragrances, as well deals on starter sets and early access to future products.
About Function of Beauty
Founded by an engineer, a Navy Vet, and a chemist, Function of Beauty is built on values more typically associated with a tech company than a beauty brand, and that's something they are proud of. "Embracing Change" and "Pursuing Perfection" mean Function of Beauty is always innovating and tinkering to improve their products, which informs the company's third core value: listening to customer feedback.
These learnings feed into a process of iterative and agile development that allow Function of Beauty to respond to customers' unique needs. The company's fourth core value is to have as much as fun as possible while still working hard. There's a lot of serious things in the world but shampoo doesn't have to be one of them, an ethos reflected by the products' playful colors. By applying scientific rigor to each person's personalized beauty needs, the team at Function of Beauty has created a custom approach in a general-purpose industry. Now that's something for the poets to write about.
Follow Function of Beauty on Twitter