In this FYSH review, we discuss the app marketplace, and the experience, and recommend it to users who might be looking for an easy entry into the side hustle economy.
Fysh App – First Look
Fysh can be downloaded on the Play Store or App Store. Clever use of wording aside (FYSH stands for Fuel Your Side Hustle), the app is quick and responsive, and I had no issues navigating through.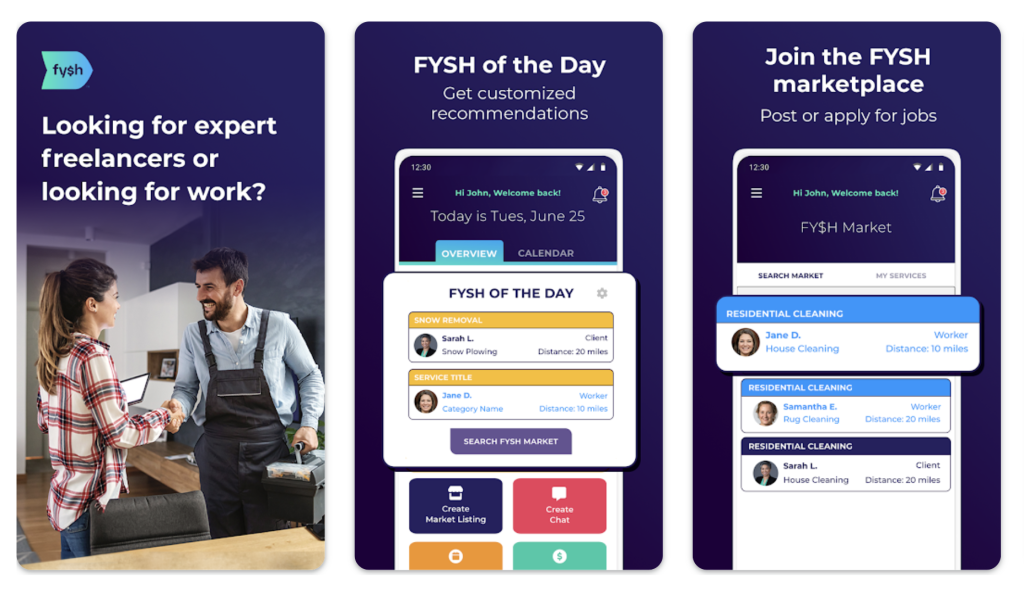 The sections are divided into their own tabs, namely Marketplace, Mobile Payments, Tasks and Checklists, and more. Tapping into any of them lets you get into the section if you want to view or open jobs, manage invoices, and such.
All the tools and content are arranged neatly and are great to look at on a smaller screen. I'd imagine they would look bigger on a tablet. This gives you more benefits such as having more jobs to browse through.
Fysh – The Experience
The interface is clean and there's very little clutter. Fysh did a good job focusing on what matters, and you'll be able to navigate to where you need to go in just a few taps. First-timers may need more time to get accustomed to the app, but that shouldn't be an issue.
Fysh's marketplace is the heart and soul of the app, and it's where you can get a side hustle or offer one. I like the fact that the app works on both ends, meaning you can be an employer or employee. This should come in very handy not just for workers but for business owners as well.
Going into other specifics, the invoicing and scheduling work well and are optimized for mobile. You won't need another app or software to start a side hustle- Fysh has all of it in a single platform.
Fysh Review – Should You Try the Side Hustle App?
Fysh is a promising app that can deliver on both the worker and business side. The inclusion of a marketplace and side hustle tools is a noteworthy plus, and a must-download for those who want to make extra money using their innate talent and learned skills.