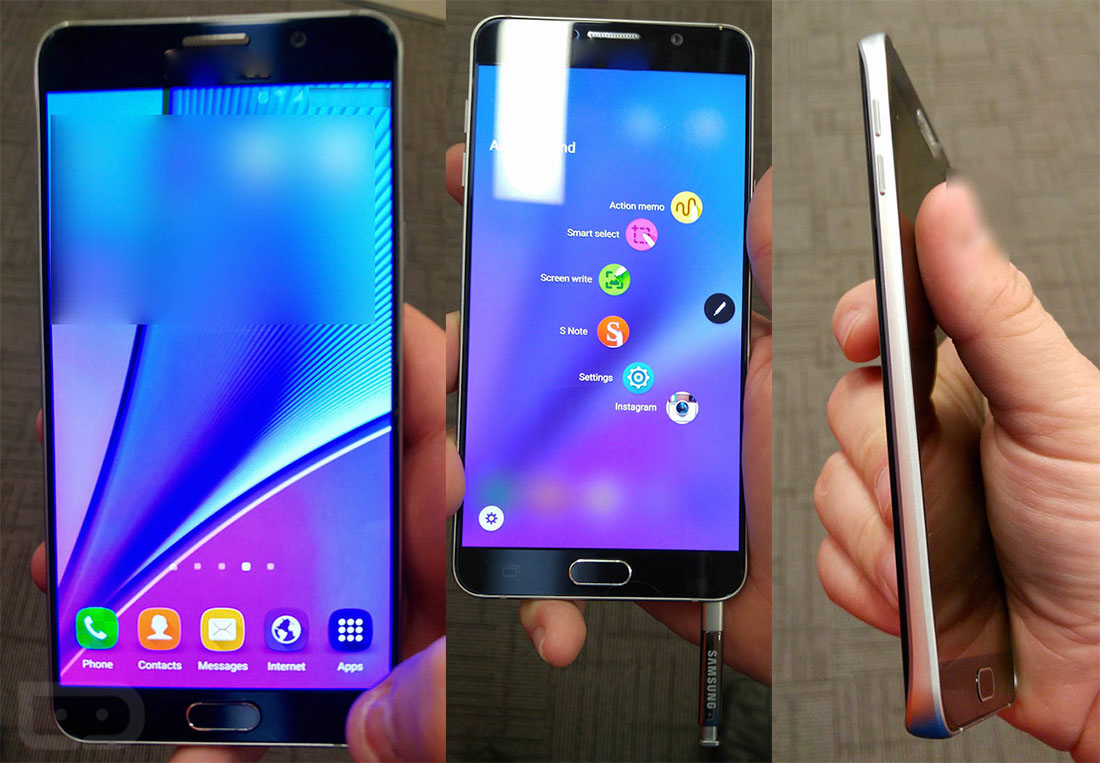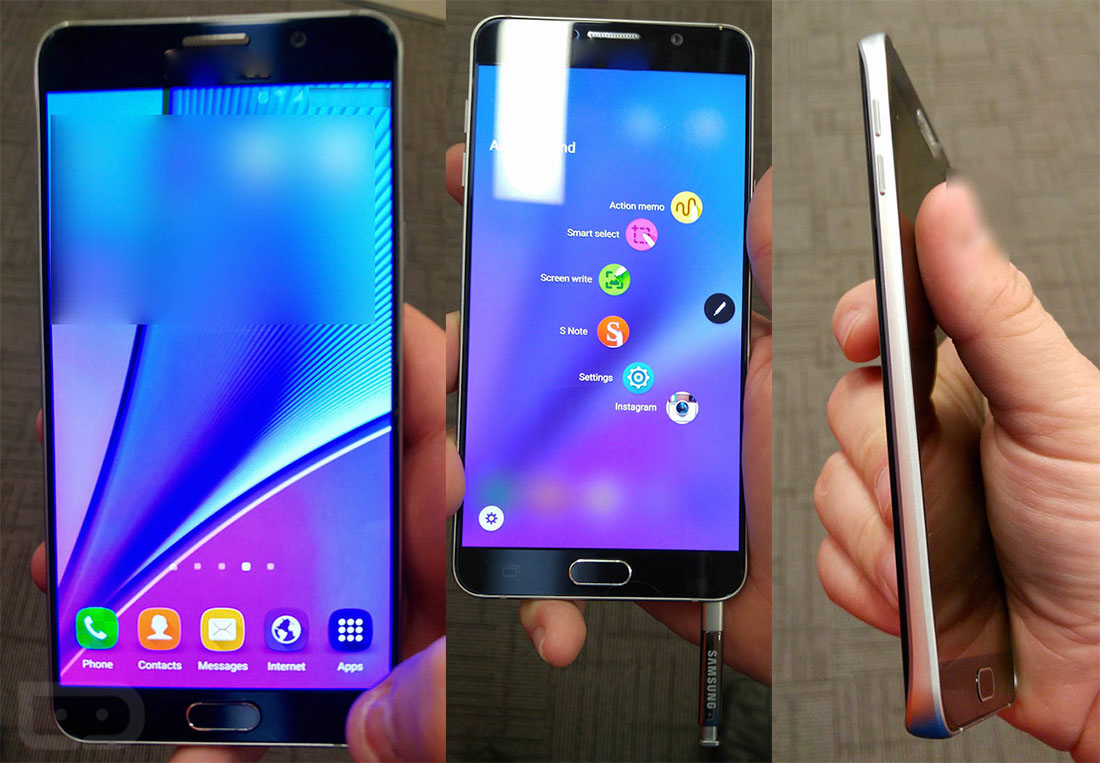 The Galaxy S6 set the trend and now the Galaxy Note 5 follows along in form. That is, the Note 5 following the styling of the S6, and won't include either a removable battery or SD card slot. And, as previously noted on Tapscape, Samsung will introduce if not immediately ship the Note 5 and Galaxy S6 Edge Plus on Thursday, August 13.
In the here and now, have a good look at the Note 5, which will be introduced on Thursday, August 13 in New York City, and its expected specs.
As you can see, the Note 5 will look very much like a larger version of the Galaxy S6. Its metal frame and glass panels, front and back, are very reminiscent of the S6. There is an S6 Edge-ish curve to the Note 5, as well.
Galaxy Note 5 Specs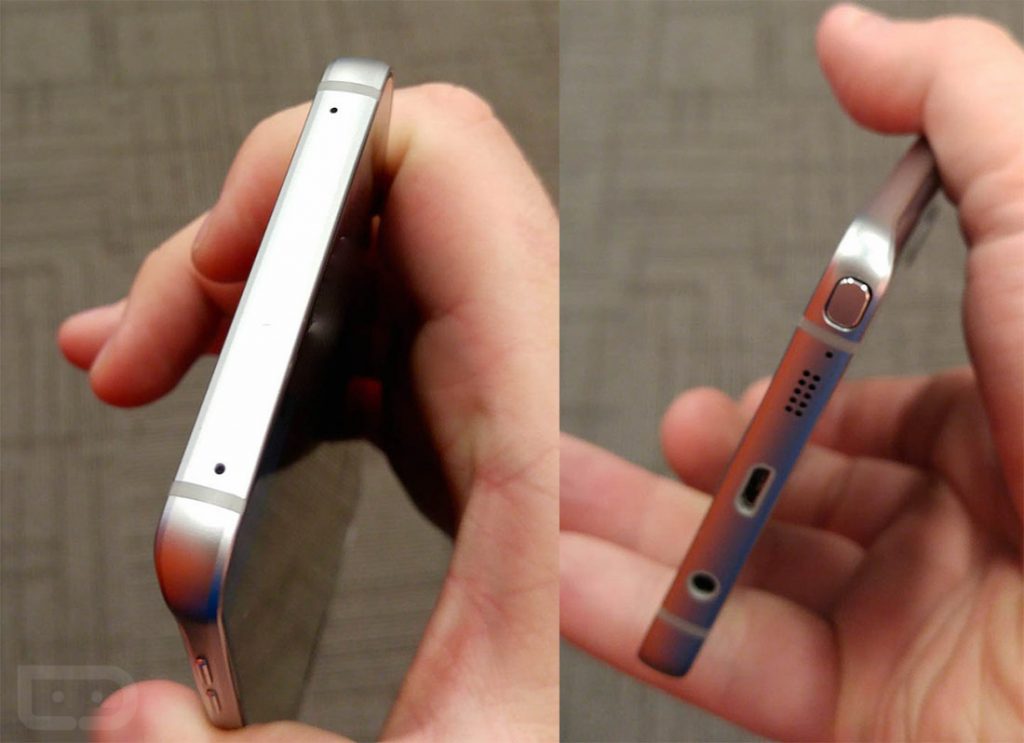 While purists are likely to complain about the Note 5's "lack" of a removable battery and SD card slot, the average user likely won't notice the omissions — at this point in smartphone development they are only omissions and not show stoppers.
• 3000mAh battery
• 5.9-inch 3840×2160 Super AMOLED display
— Slightly larger than last year's 5.7-inch display
• Regularly USB connect (not USB C)
• Single bottom speaker + headphone jack
• Sprint loaded S-pen slot
• Exynos 7422 processor, 4GB RAM
• Storage capacities: 32/64/128 GB
— No SD card slot
Overall, the Galaxy Note 5 looks solid. However, it does lack any significant "pop" or "wow" factor that could help the Note 5 lift Samsung out of its sales slump.
What's your take? Are you salivating over the Note 5 or do you feel like hurling?
Source: Droid Life, The Inquirer