In order to distinguish between a Galaxy Note 7 and the Galaxy S7 family, Samsung would naturally have to make an abundant number of changes from the hardware specifications. Thanks to a screenshot taken from a Chinese website, Galaxy Note 7 will be available in two chipset variants:
Snapdragon 821
Exynos 8893
Both chipsets are manufactured on the 14nm FinFET process but Exynos 8893 is going to different from Exynos 8890, at least in the processor speed category. The primary differences between Exynos 8890 and 8893 have been listed below:
Exynos 8893: 4 x Cortex-A53 running at 1.586GHz + 4 x Exynos M1 cores running at 2.7-2.8GHz
Exynos 8890: 4 x Cortex-A53 running at 1.586GHz + 4 x Exynos M1 cores running at 2.29GHz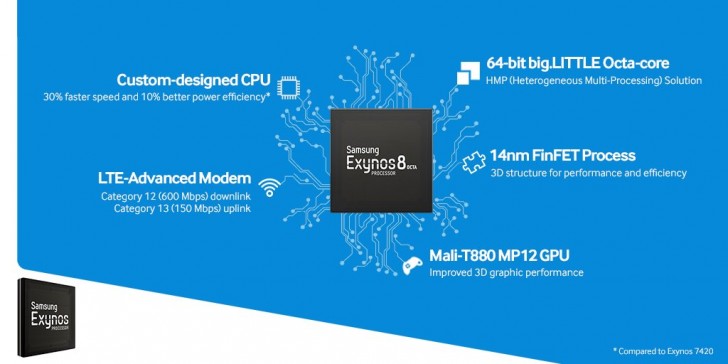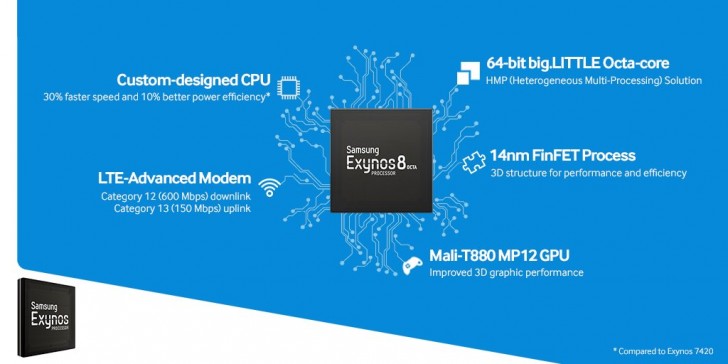 As you can see in the comparison list above, Exynos 8893 will have the same processor running at a higher speed, and this will obviously translate into better performance but at the same time, battery consumption will be increased as well. We have reported that the smartphone will be coming with a 3,600mAh battery and a Quad HD display and processor pushing all of those pixels at the above mentioned speed will drain the battery life in no time.
However, we have a feeling that Samsung will put countermeasures in check that will increase the speed of that frequency only when the application truly demands it and this normally take place when you have opened up a significant number of tabs in Google Chrome or if you are engaged in a taxing mobile gaming application. Galaxy Note 7 is going to be announced officially on August 2 and we will know the full extent of its capabilities then. For now, we have to say that the upcoming smartphone could be rated as one of the most powerful Android handsets of 2016 and will become the ideal contender to go up against iPhone 7 Plus, which is going to be announced in September.