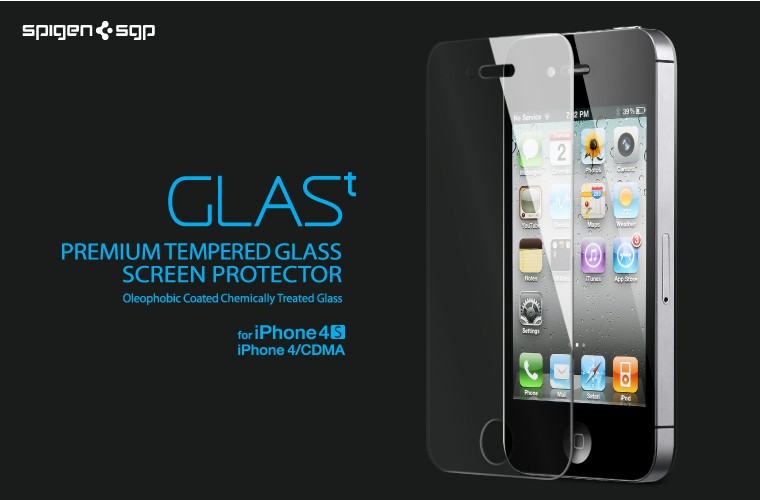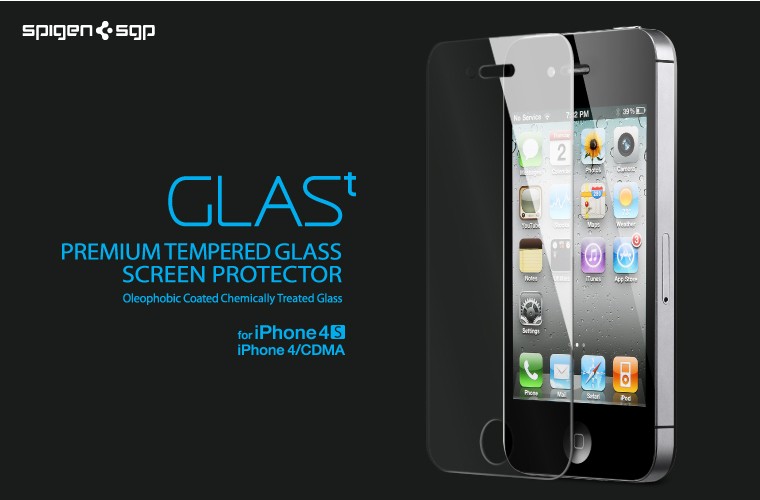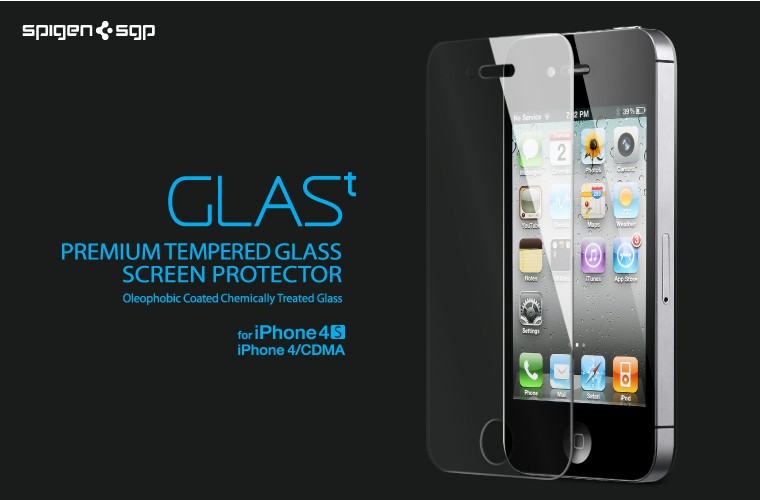 SPIGEN SGP iPhone 4 / 4S Screen Protector GLAS.t Premium Tempered Glass Series Review
The GLASt Premium Tempered Glass Screen Protector ($27.99) takes screen protectors to a whole new level. Specifically designed for the iPhone 4/4S models the GLASt is perfectly transparent, with an oleo-phobic coating and anti-fingerprint coated layer for resistance against smudges and fingerprints.
The protector is a high grade tempered glass, with a silicone adhesive and has tremendous anti-shatter properties. The GLASt comes with a workshop of extras to get the best result possible, including a alcohol swab to prepare your phone, a micro fibre cloth, and bubble squashing squeegee.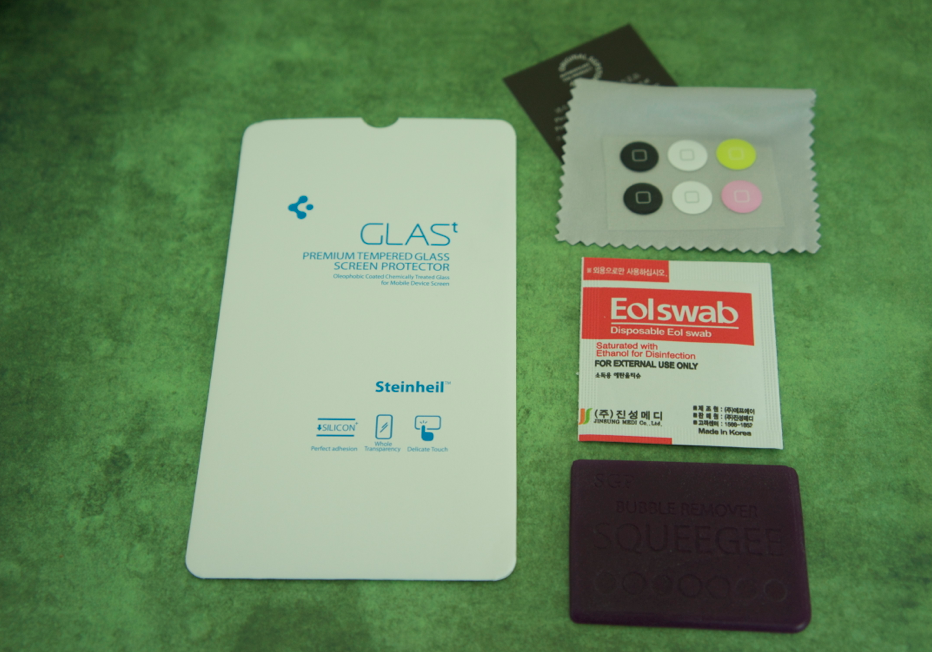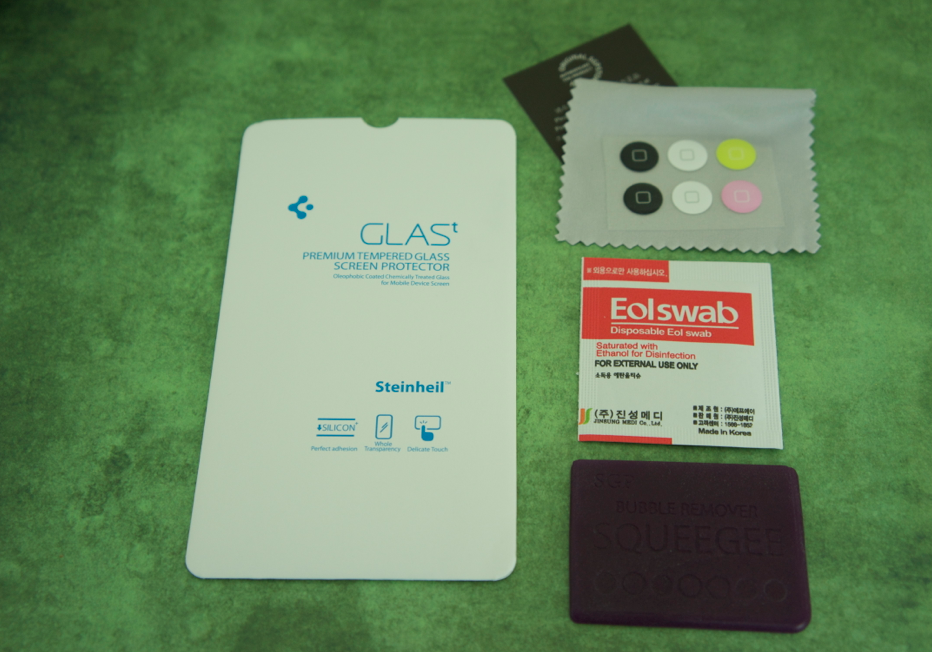 I found the GLASt fairly simple to apply, although aligning the screen accurately around the camera and button on the front without the screen adhering prematurely to the phone was a challenge. The squeegee is a great idea, and got rid of air bubbles hiding underneath.
The kit also comes with Epoxy coated buttons in black, green and pink to further personalise your device.
Verdict: The Mercedes-Benz of screen protectors. Great finish, and barely-there appearance whilst giving the all-important shatter protection needed.