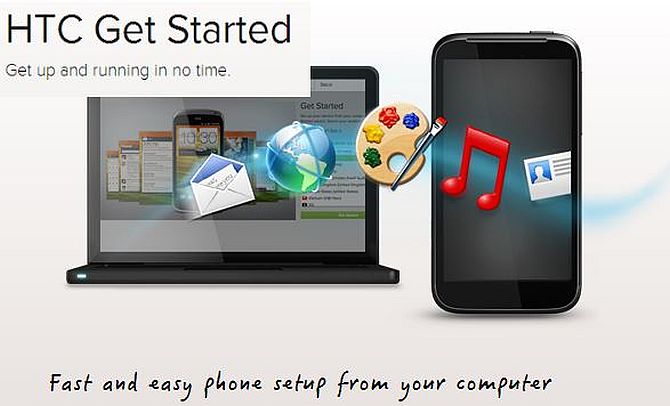 Can't wait to get your hands on the new HTC One?  You are not alone.  HTC has made it easy to get up and running, so you can enjoy your phone even faster.
 "Get Started" for the HTC One
HTC has developed a new tool that allows you to customize the HTC One before you even receive the device.  The tool, called HTC Get Started, is said to get you up and running in no time.  You actually start the setup of your new device right from your computer.  You can get everything just the way you like it, then the information is transferred to your phone.  You can then start using your personally customized phone right away.
Some of the features you can pre-customize are:
News Feeds

: Including trending topics, business, politics, music, sports etc. After selecting your category of interest, you can select the source of that particular feed.

Applications

: Choose your favorite game or application from a predefined list.

Sounds, Wallpapers and Lock Screen

: All can be customized with images and ringtones that HTC provides. You can even preview the sound before selecting it. Don't like the sounds or wallpapers HTC provides? You can upload your own.
In addition, accounts can be setup as well.  Email and even your Dropbox account can all be pre-configured.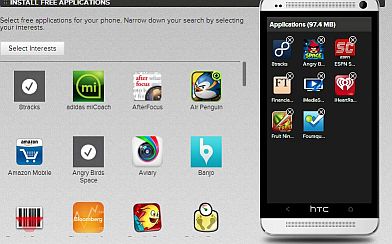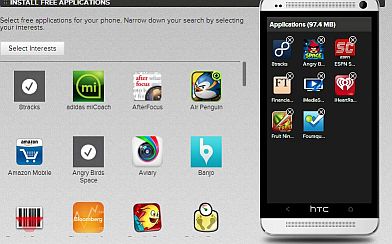 The Get Started wizard allows you to preview your changes as you go, so you'll have a general idea of what your HTC One will look like.  When you are finished, you can save this information using an HTC account, or login with your Facebook account.
The HTC One
The HTC One is the flagship phone from HTC this year.  It has impressive specs, but will have a hard time leading the way over the Samsung Galaxy S4.