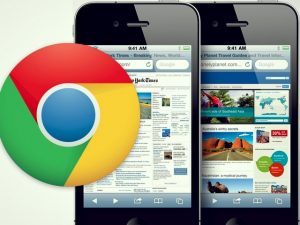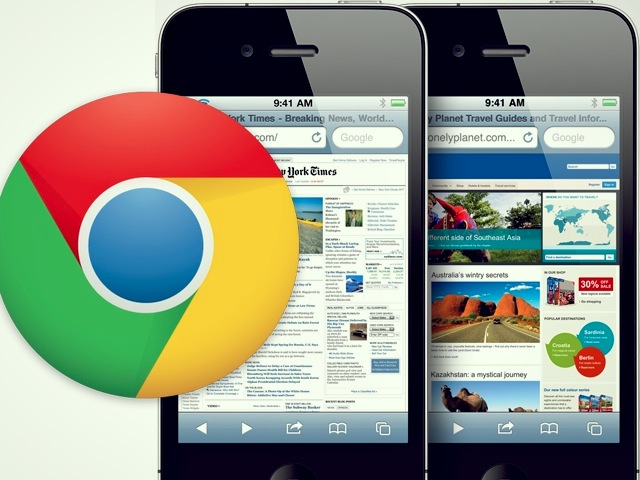 iPhone News: Google Chrome Now Available on iPhone
Google's popular web browser, Google Chrome, officially hit the App Store Thursday afternoon after much anticipation. At Google's developers conference this week they announced that Chrome now has 310 million active users.
The addition of Google Chrome to the App Store follows the move this week to take the mobile browser out of beta stage for the Android store, and now has established itself as an official mobile browser on both Android and iOS.
After a legal agreement and a quick tutorial, you are given the option to log in with your Google account in order to sync up your tabs with your desktop Chrome browser.
The overall look of the mobile Google Chrome browser is quite appealing, sporting the grey bars and interface seen on the desktop version.
Mobile Safari users may first notice that most of the controls are at the top rather than at the bottom of the window. The brand new app does provide some much needed features. Ever try to navigate to a website that automatically redirects you to a mobile version?
And maybe the site (unlike most these days) doesn't have a "Desktop Version" button at the bottom? Well your prayers have been answered. Introducing, "Request Desktop Site"
Enabling this allows you to instantly tell the browser to redirect you to the desktop version of sites. As far as can be seen the setting will stay on throughout the use of that tab, and can be turned off by moving to another tab. So if after you turn it on you actually want to navigate to a mobile version on purpose, then on to another tab you must go.
You can see here that the controls for Google Chrome leave a lot more available room on iPhones screen compared to Safari. Chrome also offers an instance "Incognito" mode, something that desktop Chrome users will be familiar with.
When switching tabs, the Google Chrome browser does a nice job of collating the tabs for you, making it easier and more aesthetically pleasing to navigate through them than does Safari.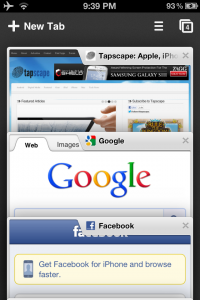 Over all, Google Chrome for iPhone performs quite well, loads pages quickly, and doesn't bug up to much. Sometimes the scroll will catch but it certainly does it's best considering it's a brand new app.
If you're a Safari die hard on your desktop, give the iPhone version of Google Chrome a chance, as having the ability to sync between your laptop /desktop and phone is quite useful for when you're on the go.
Currently Google Chrome doesn't support Twitter integration, printing, or add to home screen. But for a first time appearance on the platform, Google is showing off. Get it on the App Store now.