Google is trying to get as many people as possible to provide feedback on Google Glass prior to a public launch and that is particularly true now that the company has confirmed a new pilot program.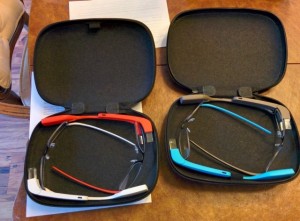 Glass will now be sent out to some individuals for a short period of time so that they can see what it is like to use different frames and have something sitting on your face. Once they are done using Glass, it must be sent back, though it appears to be a good way to at least increase interest in people who are on the fence about Glass.
The products that are sent out as part of the program are non-functional versions of Glass which means that you cannot use the device for anything. However, you can put it on to see what it would be like to actually wear Glass on a daily basis. Since people aren't paying $1,500 to participate in the trial, it's not surprising that Google is avoiding the risk associated with sending out the devices.
Since the limited amount of hardware that is sent to a user does cost money, Google is placing a $50 hold on each individual's credit card in order to make sure that the devices are returned.
Google has confirmed that this program exists though it is still trying to figure out if it will continue for a significant period of time. What would probably make more sense would be to have Glass showrooms so that people can try them on there, but that would obviously cost a lot more than sending out dummy units to everyone.
Emails regarding the program are now going out to people that had shown an interest in becoming an actual Google Glass Explorer, so it doesn't seem like people can apply openly apply to get the dummy units.
Question – Would getting a bunch of dummy units in the mail interest you if you were considering buying Glass?
Summary

: Google is testing a new program that will send out dummy units of Google Glass to some individuals. The units are non-functional but allow people to see what Glass feels like.

image credit: mashable