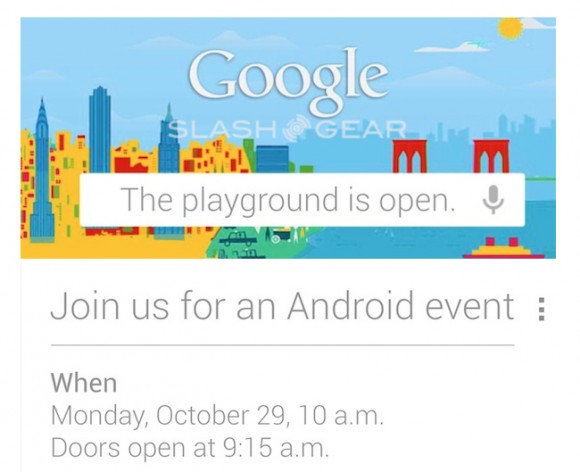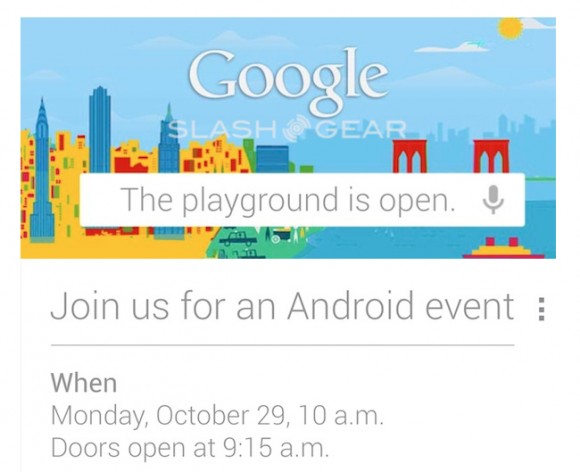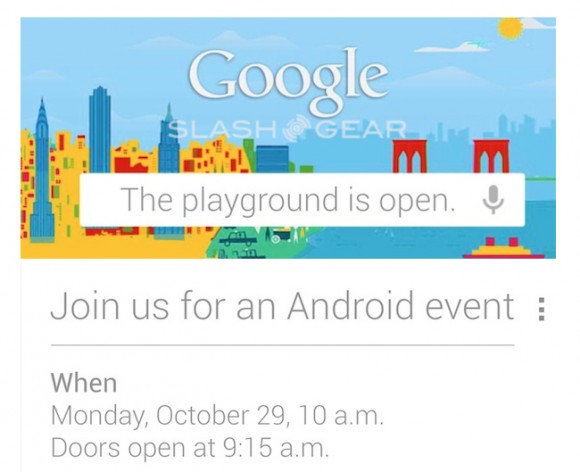 The upcoming Google Android event, now being called Google Playground by many after receiving their invitation, was scheduled to take place in New York City this upcoming Monday. Unfortunately, Hurricane Sandy has forced a change of plans, and as of today the event is officially postponed due to the impending weather. In a statement released to multiple tech blogs and industry insiders, Google made the formal announcement:
"We are canceling our Monday morning event in New York due to Hurricane Sandy…We will let you know our plans as soon as we know more. Stay safe and dry."
This month has seen major events hosted to display upcoming software and hardware from both Apple and Microsoft. In fact, Microsoft has yet another major event coming up on Monday, but its location on the West Coast ensures that Sandy will not be a problem. Google's event was expected to bring facts to the rumor mill surrounding many devices that have seen information leaks over the last few weeks. Several new devices were expected to be featured, including the next generation of Nexus devices and upcoming tablets from Samsung and HTC. Also expected was a formal announcement regarding Android 4.2 Jelly Bean, as many of the newest generation of devices are expected to ship sometime in November or December and to include the latest version of the OS.
Google Playground Android Event Postponed by Hurricane
So far Google has been silent about a rescheduled date, but barring any major catastrophe the event is expected begin within a few days or less of the passing of the hurricane. With all of the buzz about new software and hardware coming in major industry events, Google can hardly afford to delay the event any longer than is necessary for safety.