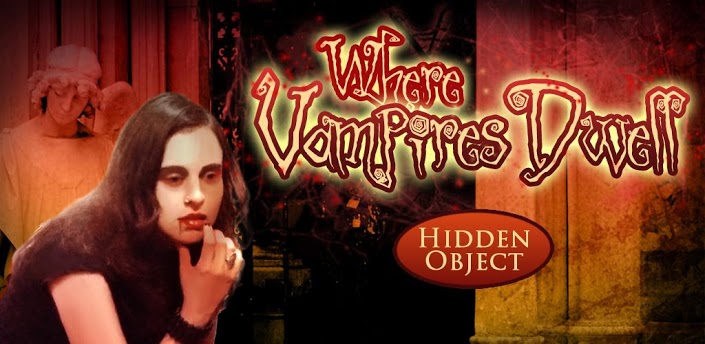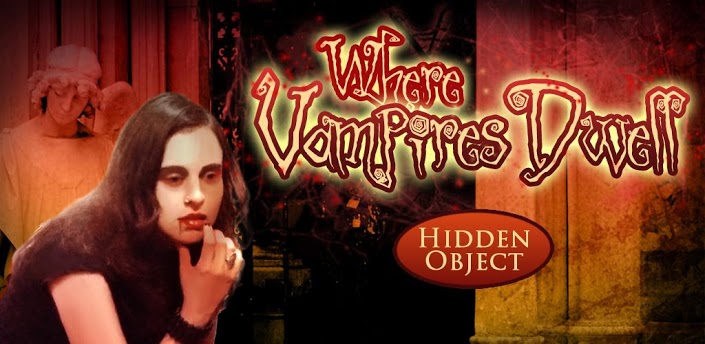 Looking for a Halloween game? To celebrate Halloween, the indie developer Difference Games is releasing a new hidden-object adventure game 'Where Vampires Dwell', for Droid OS, available from the Google Play store. This new Halloween-themed game follows Difference Games' successful previous hidden-object titles 'Where Fairies Dwell' and 'Where Ghosts Dwell'.
'Where Vampires Dwell' promises the attractive and engaging artwork of Stephanie Herrera, with a horror and Halloween theme. The launch day release of 'Where Vampires Dwell' includes 15 levels of hidden object puzzles, and plans are in the works for future updates, providing free, additional content to players.
'Where Vampires Dwell' allows for several levels of difficulty, to engage players of different skill levels. Players can choose "Picture" method to uncover the hidden objects in the environments, and just match up the images. This is a great method for beginners or children. Hidden objects can also be uncovered by "Word", where players will have a list of item names and need to find them in the screen. Or "Silhouette", which is the most challenging version. In all difficulty levels, players can use hints to find items that have them stumped.
Just like in Difference Games' previous HO games, 'Where Vampires Dwell' will offer three different kind of play, so each player can choose the right difficulty and challenge. These styles are 'High Score', 'Nice & Casual' and 'Challenge'.The 'Nice & Casual' gives a relaxed play experience, allowing the player to enjoy the art and story without rushing for timed levels and extra challenges. 'Challenge Mode' adds more puzzles and challenges in the hidden object interface, when objects are rotated and search words have missing letters! Finally, the 'High Score' version offers timed gameplay and bonus rounds, to give players a chance to go after that high score.
Fans of hidden object games will enjoy this seasonal, Halloween game from an indie studio.