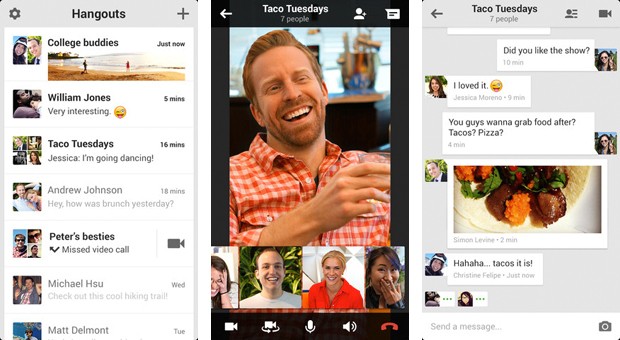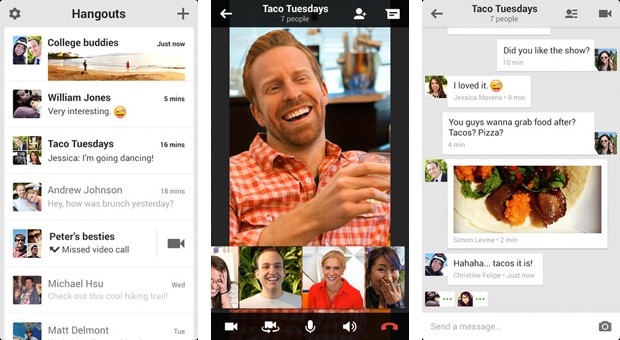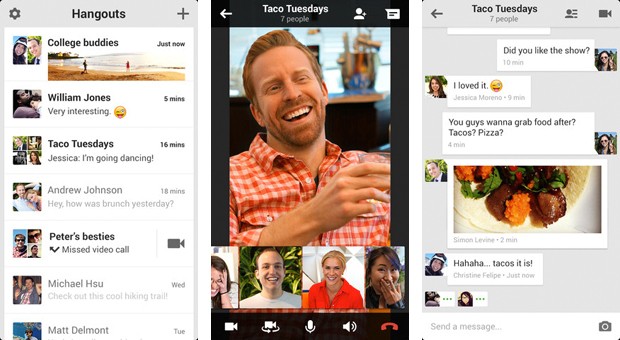 Hangouts 4 for iOS has been out for a month. Apparently, that's the way it is or was. Hangouts 4 for Android is here, ready for download for your Nexus, Galaxy, HTC, LG, or, should you be so lucky, OnePlus Android device.
Google bless their month late and dollar short souls have announced and shipped Hangouts 4 for Andorid.
Today, we're releasing Google Hangouts 4.0 for Android, with a fresh new look, improved speed, and features that make it even easier to reach people the way you want to reach them.
And, here's a thumbnail sketch of what's new in Hangouts 4 for Android, as well as download links:
• Sleeker — Now updated with material design, Hangouts has a new look and feel: items respond to your touch in more intuitive ways and transitions between tasks are more fluid.
• Simpler — The new Compose button makes it easier for you to start a new group or conversation. Our streamlined contacts list helps you find the right person quickly. And attachments have been revamped and simplified, so sharing—of emoji, GIFs, your location, even multiple photos at once—is a snap.
Get Hangouts 4 for Android
— Google Play store
— APK Mirror
— Have an iPhone, iPad, iPod touch? Get Hangouts 4 for iOS here
• Faster — Whether you're sending a quick message or video chatting with family, you don't want hold-ups. We've been obsessively fixing bugs and speeding up message delivery to make Hangouts faster and more reliable. Bonus: less battery consumption.
• Cheap Calls — Hangouts Dialer, now with Outbound Caller ID (no more calls from "Unknown"). Receive and reply to group MMS messages in Hangouts using Google Voice with Android Wear and "OK Google" support
Get it? Got it? Good! Are you loving, liking or loathing Hangouts 4 for Android? Sound off in the comments below…