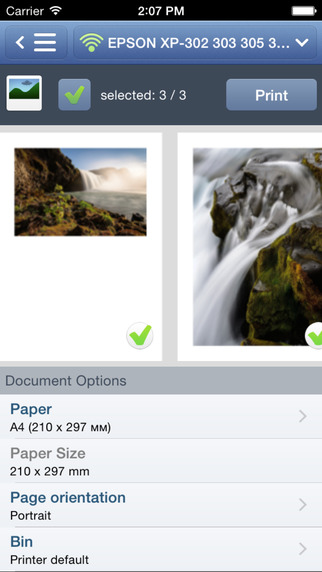 [app url="https://itunes.apple.com/gb/app/happy2print/id974558207?mt=8″]
Introduction
Happy2Print is a free iOS application that is also available on the Android store.Below, we will be reviewing the iOS version. Happy2Print allows smartphone users to print more easily directly from their smartphone to their printer.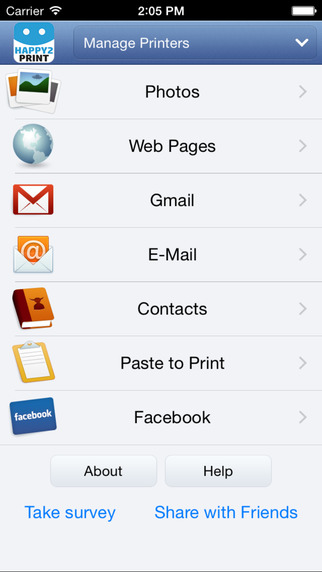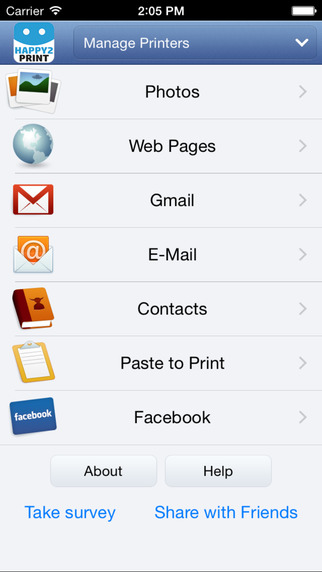 What does it do?
Happy2Print works in conjunction with a piece of software called Print Hand, which can be downloaded here. Download this secondary software onto your PC and it will allow any smartphone with Happy2Print installed to communicate with any printer connected to WiFi, Windows Shared Printer and Google Cloud Print, so make sure that you have a home network set up before trying to use the app.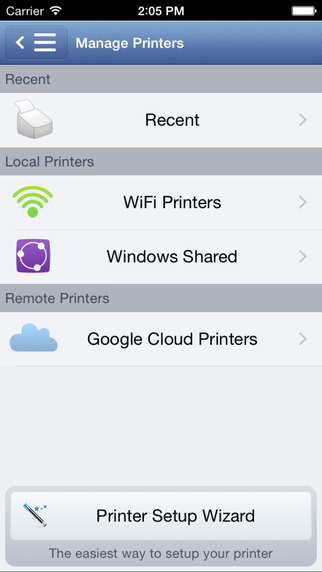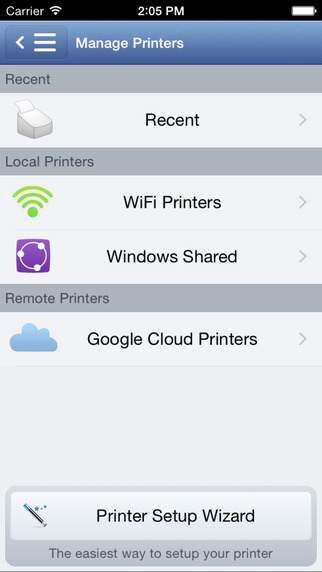 The app itself is simple enough to set up and use once all of the required software is in place. As long as the computer running the companion program is switched on and connected to a network, the phone should be able to find it and print. Although it is possible to then print directly from your photos or on screen files to the printer, it is best to navigate these files in-app and then choose to print them. The app provides users with a variety of options for their print out, including size, quality and number of copies.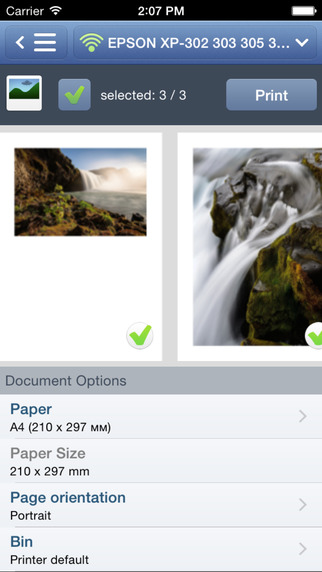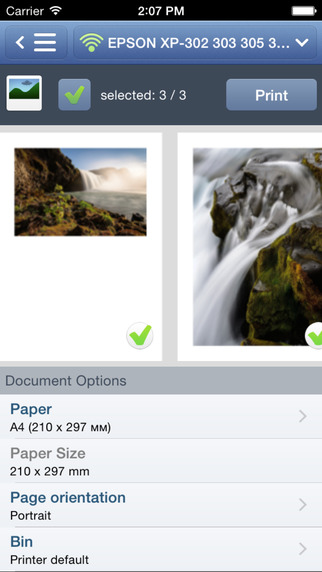 The app also provides an option for landscape or portrait mode, as well as allowing the user to print off more than one document at once, such as a series of photographs from a particular vacation. It can also handle word documents, emails and PDFs, amongst other things. Setting up your printer is easy enough, as the Print Hand program allows most printers to become compatible in spite of brand preference. The picture and quality of the print is then merely down to your printer's capabilities.
Tapscape's Final Thoughts
Happy2Print is a carefree and easy solution to a problem that has found many work arounds over the past few years. Certainly, it is the easiest to use and set up program that Tapscape have ever used, and the fact that it is completely free was an added bonus. Happy2Print does exactly what it says on the tin – it prints your documents, straight from your smartphone or device to your PC, without having to connect the two or transfer files across. A useful tool for all gadget users.