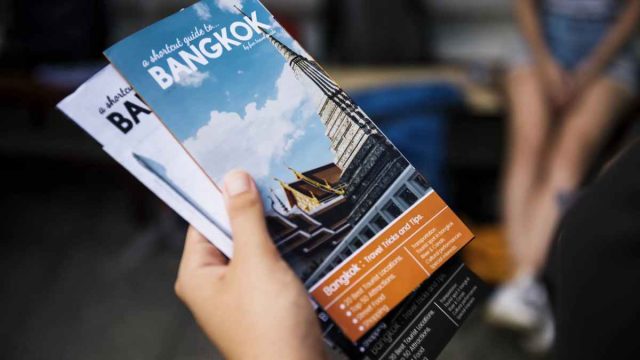 Flyer advertising remains among the most cost-effective and versatile business strategies. This one-page printed asset can be distributed anywhere so you can spread awareness.
It can also be a perfect way to announce an event, promotion, or a grand opening of shops. Even with digital marketing effectiveness, flyer advertising can still increase sales when you get things right. If you are not yet convinced, here are other benefits of considering flyer distribution service for your business:
1. Easy Accessibility
Unlike promotional strategies, flyer distribution campaigns can put your brand directly into the hands of customers or even at their doorsteps.
Through flyer distribution services, your customers won't miss your messages, especially when they serve as door hangers. Handing flyers to customers directly will enable you to evaluate their reactions to your services, products, or company.
2. Reach Your Audience and Get More Clients
Acquiring new clients can be difficult, especially for more business brands. However, with well-designed flyers delivered to the right audience, you may easily get new clients, increasing your sales and leads.
Apart from reaching more people, flyer distribution may help you reach out to different people. This, in turn, can help to increase your target client base.
3. Professional Appearance
Professional flyer distribution services may help to ensure your printed assets look polished and professional. Distribution services can have access to high-quality printing materials and equipment.
These professional services may help you to create a good first impression with customers, thus leading to more sales and business.
4. More Flexibility
As far as flyer distribution is concerned, you must have total control over marketing campaigns. It may include content and design of your flyers, too. And you can customize flyers so they may show your brand identity uniquely.
Based on this, you may effectively communicate your messages to the right audience. Plus, you can experiment with several formats and visuals. With that, you may know what resonates better with your audience.
5. Simple to Read
The personnel for marketing may include vital details about your products when designing flyers. They can be as accurate as possible when giving out similar details.
The information is made easy as it can attract the attention of customers and make them more interested in the products or services being promoted.
Because flyers are printed to provide helpful information, they are often simplified with larger bold fonts and a few words. This helps to convince clients to buy the product or service.
6. Wide Coverage
Flyer distribution services are vast. Whether you are looking to reach an international, national, or local audience, flyer distribution services will help you attain your marketing goals.
Usually, flyers have a distributors' network and may reach all the corners of your targeted areas, ensuring your messages are heard clearly and loudly.
The Takeaway
If you want to promote your special offers, products, or services, try to distribute flyers. This is a cost-effective and great way to reach more customers while keeping things simple in your business.