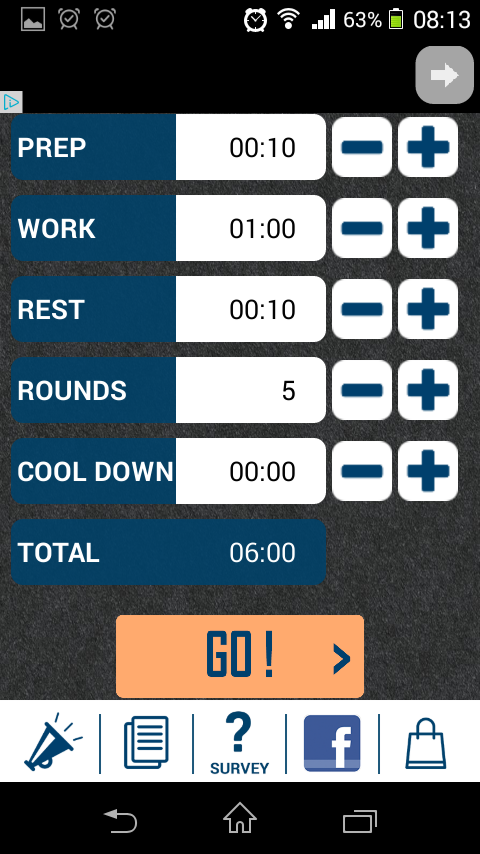 What is HIIT Interval Training Timer?
HIIT Interval Training Timer is an app that is used to keep track of high intensity interval workouts. While this app will find most of its use in the gym, it can probably be utilized for other purposes as well.
Ease of Use
This app is incredibly easy to use, so users won't have to spend a lot of time fidgeting with it. The built-in timer present on Android devices has its uses, but one would have to navigate to their clock and to the timer menu in order to access it. On top of this, users would have to reset their timer after each interval. HIIT Interval Training Timer offers timing and automatically repeating intervals directly upon launch.
Interface
The app has a simple and intuitive interface that needs little explanation. Users can set their prep time before starting their workouts, amount of time that they will work through each interval, rest time between intervals, the number of intervals that will be worked through, and finally, the cool down time. Once all of these parameters have been set, clicking the GO! button will start the workout.
Users have the option of what type of audio prompt they wish to hear, with the default being an upbeat voice that tells users when to go and when to rest. Users also have the option of being prompted three seconds before the beginning and the end of each interval – this is enabled by default.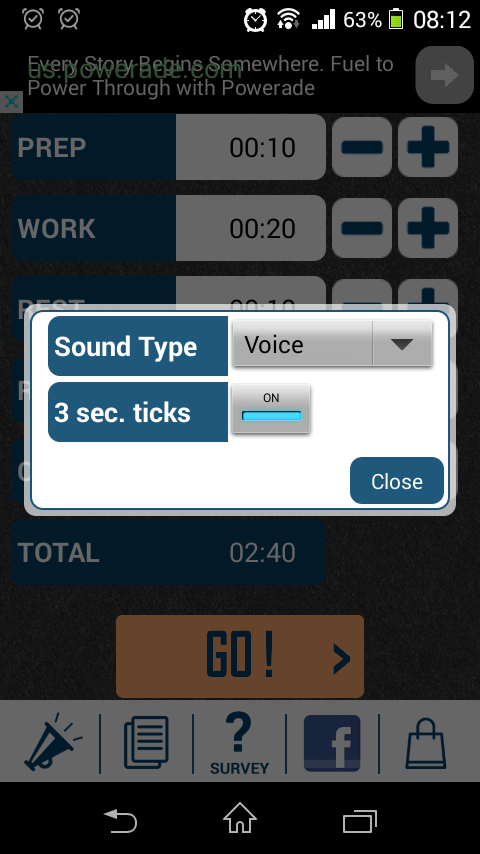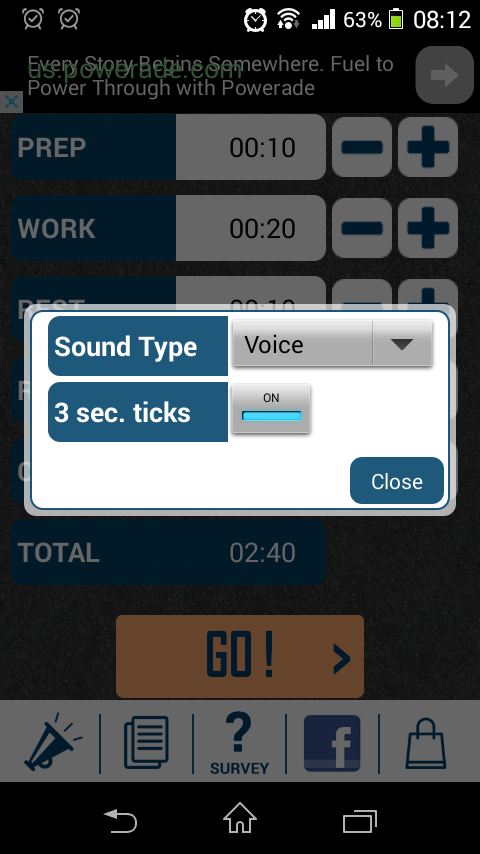 The only downside to this Android application's interface is that the free version comes with banner ads at the top of the screen, and fullscreen advertisements that will occasionally appear when launching the app or completing a workout. For a paltry $1.49, users have the option of removing the ads.
Utility
As is to be expected, this application is used to time intervals during high intensity workouts. Users that have a routine that they want to repeat can save presets and load them at a later time. When the workout is complete, users also have the option to brag about it on Facebook or Twitter.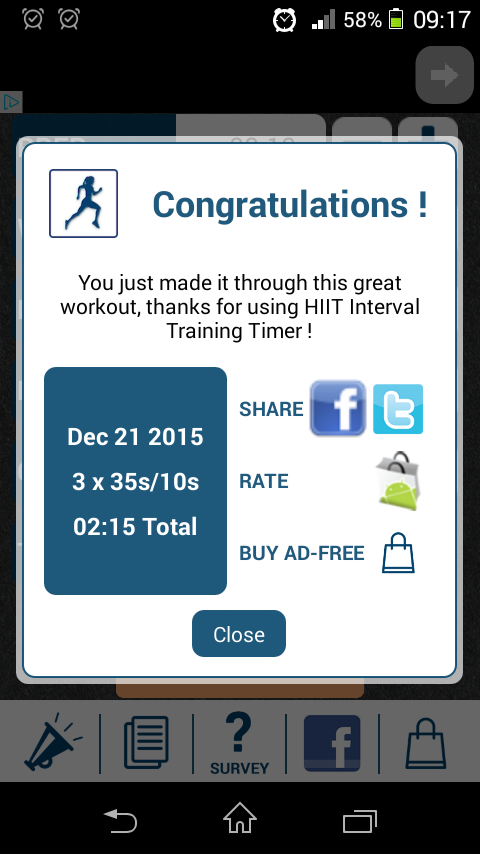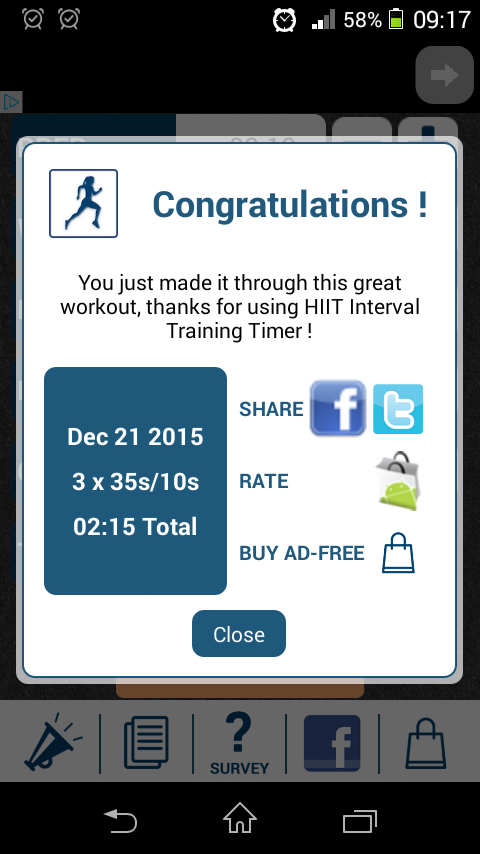 While the primary usage of HIIT Interval Training Timer is setting the pace of interval workouts, it can be used away from the gym, exercise room, or track. After an intense workout, one must fuel their bodies with plenty of protein – the app can be used to grill up the perfect steak! Any type of cooking that requires timed intervals, such as flipping a steak to make sure that it is cooked evenly on both sides, can be made easier by using this app. Surely there are other alternative utilities as well.
Final Thoughts
If you are serious about intense interval workouts and do not want to have to second guess how long your intervals have been lasting, then this app is a must-have. Anyone that can use a touchscreen smartphone and read English will have an easy time setting this app up. Give it a try during your next workout – you won't regret it!
Tested On: Sony Xperia M – Rooted Android 4.3
[appbox googleplay id=com.ihunda.android.hiit&hl=en]