Nokia at Mobile World Congress (MWC) unveiled one of it's best phone since the company was resurrected by HMD Global. It's the Nokia 8 Sirocco, as the name suggests, its hot.
The phone is completely made out of glass except for the sides which are covered with stainless steel, and the result is stunning. The front of the phone is completely dominated by the display, making it stunning also in the actual uses cases.
The whole of the phone curves on all the sides, both front and back, making a wedge like shape which should make the phone feel extremely good in the hand. Of course, the glass also helps, it makes the phone feel premium. The wedges also help the phone look thin, and the overall design hides the usual ugly antenna lines seen on phones.
The phone runs on Qualcomm's Snapdragon 835 chip and 6GB of RAM. It comes with 128GB of onboard storage. As I said, the display covers most of the front, it's also great in terms of viewing angles and calibration, according to The Verge. The panel used here is based on pOLED technology while measuring 5.5 inches with a resolution of 2560×1440.
In the camera department, the company has finally decided to include a setup of dual cameras, each measuring 12 megapixel. Also, the optics are made by ZEISS, Nokia has a long history of using Carl Zeiss' lenses in its phones. But then, ZEISS' lenses haven't seen great implementations like Nokia used to do in the past, I hope it's different this time.
On the front, the phone has a 5 megapixel shooter which also supports wide angle shots. Nokia has also added the feature of taking pictures from both the front and the back cameras, and stitching them together.
The company has also added its professional camera features which used to to be a major feature with the Lumia handsets. The Sirocco gets the radial menu providing users the option to play around with white balance, ISO, focus, shutter speed, and exposure compensation.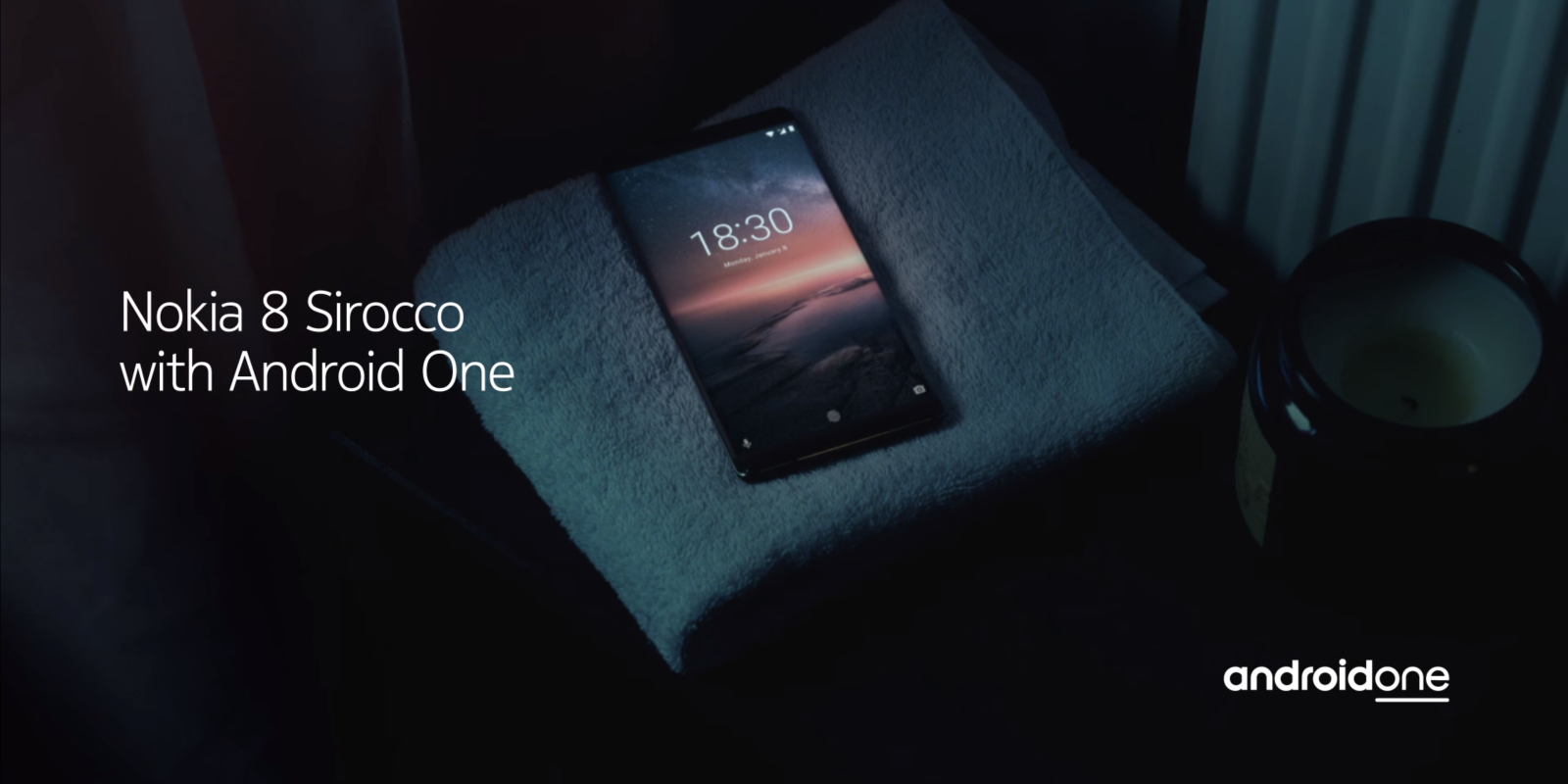 The company is also taking a brave step (in Apple's words it courageous), it's finally killing the 3.5mm jack. However, the box will include a 3.5mm to USB-C dongle.
Also, the phone will run on pure Android, made possible by Google's Android One initiative. The Nokia 8 Sirocco will hit the stores in April for $920.