One problem we all have is keeping an updated list of contacts across several apps and platforms.
HomePage seeks to eliminate the tediousness of having to juggle several apps and import one to another. The smart contact list networking & messaging app has a few features to accomplish this task.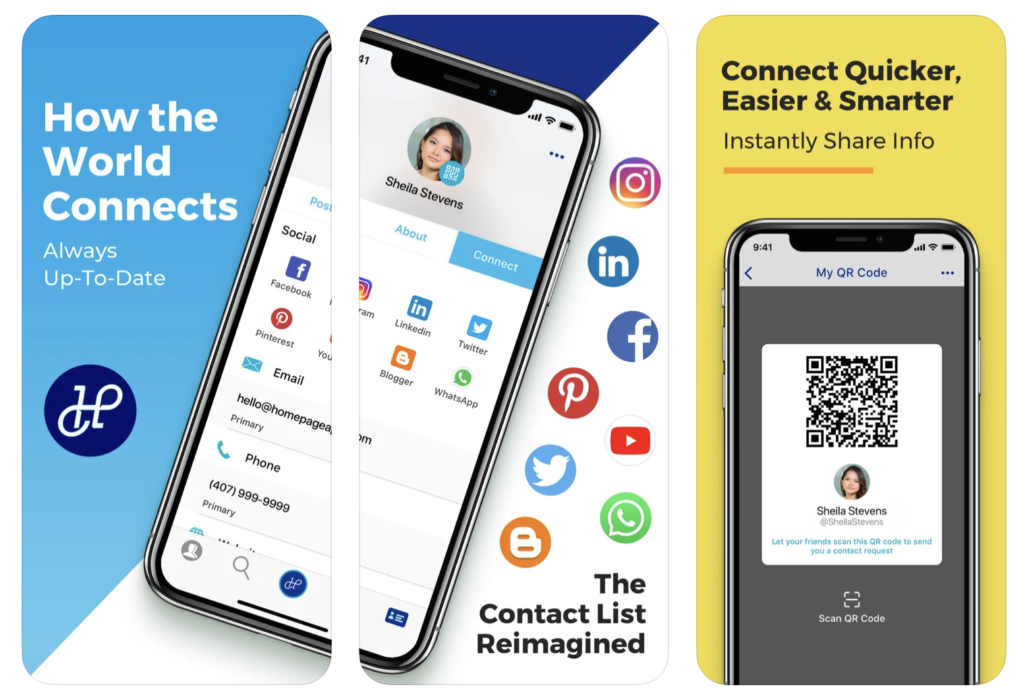 Why Install HomePage on Your Mobile?
HomePage is a cloud-based app that can manage all the contacts you have in your social media network, phone list and email account.
This alone can prove the app will become very useful, but that's not all. It's also a messenger and somewhat a mini social media platform that allows users to post updates and photos, and share contact lists as necessary.
What we like about HomePage is its easy and intuitive interface and light footprint. Installing is a matter of tapping 'download' and waiting for the app to load. From there, you'll be asked for contact list permissions on apps that have them.
Contact List Customization
By itself the contacts list feature of HomePage is robust. We were able to consolidate all email addresses, phone numbers, connections and social media information under HomePage right away. What impressed us was the fact that the cloud-based app was able to keep our contact lists updated automatically without input.
The HomePage ecosystem is user-friendly and only requires a few minutes to get accustomed to. You'll be able to zip through and sort personal to business phone numbers, emails and social media connections and set the line. Privacy is pretty robust, too- you can choose to have a contact see your posts or not with just a few taps.
Built-In Chat for Convenience
HomePage also has a built-in messaging system that works similarly to Facebook messenger. You can tap on any contact to initiate a chat without going anywhere.
The in-app wall makes it easy to connect with family and friends.
Conclusion
Having a backup of your contacts can be a lifesaver, especially when you lose or break your smartphone.
In all other things a cloud-based contacts app like HomePage eliminates clutter and makes things more simple. This feature alone makes it a must-have app.