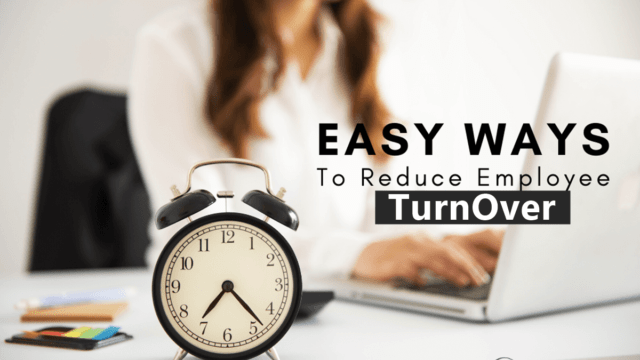 Investing in and implementing a time clock app for the workplace is a great way to improve productivity, employee task management, and your business's ability to scale and grow successfully. But what is in it for your employees?
While efficient and accurate time tracking can add value to your business as a whole, it can also be an excellent tool for increasing individual team member satisfaction and reducing your employee turnover rates. In turn, this will allow you to keep your business pushing forward with fewer setbacks.
There are many reasons why an employee may leave or start looking for a new job. Whether it is caused by a toxic relationship with management or co-workers or a lack of freedom and trust in the workplace, it is essential to address these issues to keep turnover as low as possible.
Here are a few ways that a time clock app can help solve the issue of employee turnover.
Confidence in Management
Using employee timesheet software is a great way to show your employees that your leadership team cares about them and their individual employee workload, vacation time, and overtime hours. By implementing a time tracking solution, you can remove any doubt that your management is unaware of overworked team members, which helps to motivate your entire staff from top to bottom.
As an added bonus, this confidence works both ways. Management will be much more confident of the numbers employees have actually worked now that they have time tracking records available at their fingertips. And employees can rest assured that they are getting paid for the time they have worked.
Employee-Friendly Supervision
A time clock app can also help to rectify several issues surrounding employee treatment and satisfaction. For many workers, there is nothing more frustrating than feeling as though supervision is looking over your shoulder all day or not trusting the fact that the work hours you wrote down are accurate.
With online timesheet software, you can put more control in the hands of your employees. It also sends a message to your workers that you want to foster relationships built on trust. Not only does this improve the employee-employer relationship, but it also allows management to set better expectations when it comes to hours worked, workplace activities, budgeting, and more. It also helps employees better understand how they are performing at their job.
Increased Sense of Accomplishment
Rather than simply punching in and punching out for the day, a web-based time clock app allows your employees to punch into specific tasks that need to be completed for that day. Not only does this make it easier for employees to stay on task and quickly determine what steps in a project are next, but it also helps to increase their sense of accomplishment and positivity about the project they're working on.
Whether it is landscaping, healthcare, or construction project or something else altogether, allowing employees to work on setting goals that are meaningful and fulfilling to them can significantly increase their job satisfaction. Additionally, tracking these tasks and accomplishments will make it much easier for them to see the impact they are making each day and at every level.
Your employees are your biggest asset, so it is essential to ensure they are happy and want to remain at your business. If your business is struggling with retaining employees, then it may be time to invest in a modern online time clock app that allows you to track employees' work hours automatically. Not only does such software improve employee happiness, but it can also help you meet your bottom line by saving on labor costs.