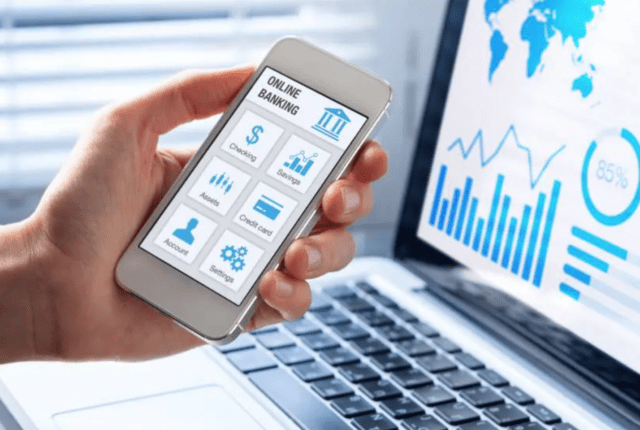 Advancements in technology have changed the way we interact with many aspects of life, from social interaction to shopping and entertainment. Industries are adapting and embracing these changes, not least in the world of finance, where the way we interact with banks, lenders and financial services has seen huge changes over the last decade. In the UK, the Fintech adoption rate is 42% which is much higher than the global average of 33% according to a report by the Department for International Trade (DIT). The report also found that of the estimated 1600 Fintech firms in the UK, this is expected to more than double by 2030.[AS1] Fintech innovation and implementation is on the rise and has meant no matter the device you use, it's easier than ever before to interact with finance companies. So, what are some of the ways Fintech is improving interaction through your devices?
Fast Lending
Whether you are looking for instalment loans, payday loans or emergency loans, the pace in which decisions can be made has come on leaps and bounds thanks to Fintech. The time between visiting a lender's app or website on your device and receiving a decision can be done in a matter minutes compared to only a few years ago. This is thanks to the second Payments Services Directive (PSD2) and the advanced machine learning and AI that can analyse customer data much faster than before, leading to quicker decisions and faster access to funds. It can result in a reduction of 60% of the time spent verifying and processing and application[AS2] . This real-time handling of data means quicker access to a customer's credit history and ultimately less manual input needed for a decision.
Biometric Authentication
Keeping data safe and secure with new innovations has seen a rise in biometric technology to help authenticate transactions. In 2019, Royal Bank of Scotland (RBS) trialled a biometric payment fob that uses fingerprints to verify transactions without the need for a card or mobile device, after introducing a biometric card previously. [AS3] As many as half of UK consumers feel biometrics will be used for payments in the future[AS4] with both Mastercard [AS5] and Barclaycard [AS6] both developing advancements using biometrics for safe verification. With people already using their fingerprint or face to unlock their smartphones, the move into this technology being used for payment transaction is seamless.
Mobile Only Banking
With 95% of people aged 16-34 in the UK owning a smartphone, [AS7] mobile banking is a key area, leading to not only the traditional banks implementing highly functional banking apps but the rise in mobile-only banks to rival them. According to Price Waterhouse Coopers (PWC), 73% of financial sector executives see consumer banking the most likely to be disrupted by Fintech.[AS8] Fintech startups such as Monzo, Starling and Revolut [AS9] offer a digital-only experience to banking, disrupting the traditional banks thanks to open banking regulations. With banks accounts, savings and loans all offered with added convenience, 1 in 5 UK adults plan to open a digital-only bank account in the next 5 years.[AS10]
Fintech innovation will continue to change the way we interact with lenders through our devices, and the question is, can traditional lenders adapt and keep up.
---