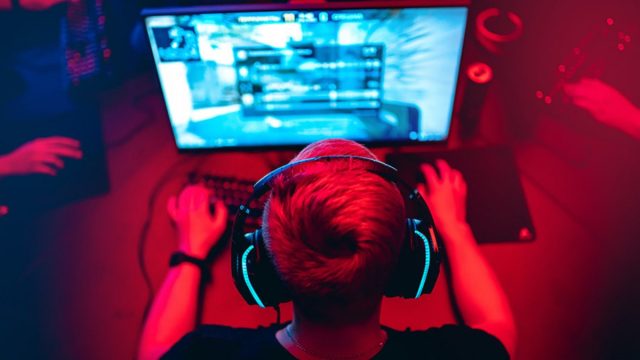 America has a long history of keeping gambling and iGaming illegal in many states. Still, in 2018 everything changed when legislation was revamped and gave each state more scope to control what is allowed and how gambling and gaming are governed. It started with the legalisation of sports betting across the country, but iGaming has rapidly developed into a multimillion-dollar industry, and West Virginia is no exception, although its gaming market remains relatively small in comparison to others.
Players Love the Buzz
With the bright lights and excitement of the Las Vegas strip translating well into online casinos, players are finding the thrill of winning, and the hooks offered by casinos like this
exclusive bonus code for BetMGM WV too much to resist. iGaming landed in the Mountain State in September 2020 when the first online casinos launched and grew steadily. By the end of 2021, the revenue from iGaming was just shy of $70 million, and sports books really shone, generating a whopping income of more than $400 million. However, this form of betting was legalised a little earlier in 2018. The growth shows very little sign of stopping, with an 80% year on year growth showing that this is one industry that was immune to the challenges of a global pandemic.
Setting Up an Online Casino in WV
The regulatory body for the gambling industry in West Virginia is the West Virginia Lottery Commission (WVLC), and the legal age for gambling is 21. Players must physically be located inside the state lines, verified using geolocation software. Sports betting in WV is also very open and, unlike some states, allows for bettering on eSports and college sports with no restrictions. Casino operators can also advertise aggressively, which is a contrast to the under the table view that Europe takes toward gambling. For example, in the UK, it is felt that advertising encourages addiction, which leads to financial crises, so it largely frowns upon advertising. Anyone looking to set up an online casino in WV should consider a basic SEO course to effectively promote their services, as the authorities there do not seem to mind if your marketing borders on aggressive.
Current iGaming Licenses in WV
At the moment, there are just five casinos licensed to operate within the state – but of course, that doesn't mean offshore services are not touting for business. The WV licensing of iGaming falls into three categories, Operator or Management Services Provider, Registrant (Affiliate) and Supplier. The application process can take up to six months to be granted. There is an application fee of $100,000, but with so many multinational online casinos operating, this is a drop in the ocean to them, and they are happy to pay. It has been said that this is not the easiest of licensing processes but rest assured, this will not stop the big providers from applying to provide their games to residents of West Virginia.
Why is iGaming so Popular?
The popularity of iGaming is certainly not unique to WV, it has universal appeal, and wherever licenses are granted, players will flock. Of course, they need to be aware of the rules in their country, but the thrill of trying to win seems to bring people in droves. iGaming is also always available and more anonymous than land-based casinos. Players can access online casinos from their smartphone, tablet, laptop or PC, and games are available 24/7 from the comfort of their sofa. It is also possible to game on the go, with nothing more than 4G/5G needed to connect to their favourite casinos. Apps designed and offered by providers also make the process easier, and each game is optimised to bring the best experience no matter what device is used to access it.