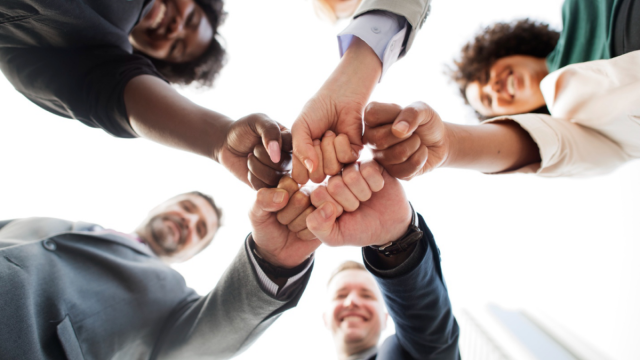 A successful sales team can influence many areas of your business and help you achieve your business goals. However, one of the top reasons start-ups fail is that the right team wasn't established, according to research, and it can be challenging for them to build a successful team without the proper knowledge.
Sales play a critical role in building loyalty and trust between customer and business. It's important to have a sales team that works together to elevate the company's brand and create separation from its competitors. So, how can you build a team for your start-up that sets you up for long-term success?
Work with a Sales Recruitment Company
A recruitment agency specializing in sales employees can simplify the process of finding suitable candidates for the position you want to fill. Recruiters often have an extensive database of highly qualified candidates that they can use to help you build your sales team.
When you work with a reputable company like Sales Talent Agency, you'll gain access to top talent, allowing you to create a sales team that can accelerate innovation and growth. One of the tremendous benefits of working with a specialized sales recruiter is their extensive knowledge and experience matching companies with sales candidates.
Design a Strategic Training Program
After you've picked out the talent for your team, offering a strategic training program is important to ensure that your team is fully equipped with the necessary skills and tools. You may want to include the training in the onboarding process to prepare your employees for the role and help them reach their maximum potential.
To create a cohesive team, your sales employees must work together for success. Try to design a training program that requires your employees to work in a team.
Set Clear Expectations
Ensuring your sales team knows their priorities is key to building a successful team. Take the time to set a clear list of expectations in the job posting and revisit that list during the interview. This will allow the sales representative to understand their goals and may help you filter out the best candidates from a large pool. You can provide your potential sales representatives with examples of quality work, so they have a frame of reference.
Monitor Critical Sales Metrics
Having a set of critical sales metrics is vital to ensure that all your sales representatives are on the same page. Keep the metrics simple and measurable to help all team members stay aligned. Monitoring sales metrics will allow you to determine which employees are performing better, which may help you identify an effective strategy for success. Some of the most relevant metrics your business can monitor are sales revenue, net profit margin, gross profit, and customer acquisition cost.
If your numbers aren't hitting the goal, it might be time to change your team's structure to lay a strong foundation. You can manage your sales team with one of three most common team structures:
The Island: A traditional structure where each sales representative works independently.
The Assembly Line: A modern structure with specialized groups where each representative focuses on a pipeline stage.
The Pod: A structure that breaks your sales team into small, self-managing teams.
Don't Hire Too Soon
You may want to speed up the hiring process to start your business sooner, but it's essential to take time to build your sales team. Rushing the process may cloud your judgement, leading to hiring inefficient sales representatives or building a team whose vision doesn't align with yours. Take your time to handpick the right candidates, design a strategic program, and continuously evaluate your sales team's performance.
Your start-up company can highly benefit from working with a successful and motivated sales team. Take your time to find top talent for your team without rushing the process.