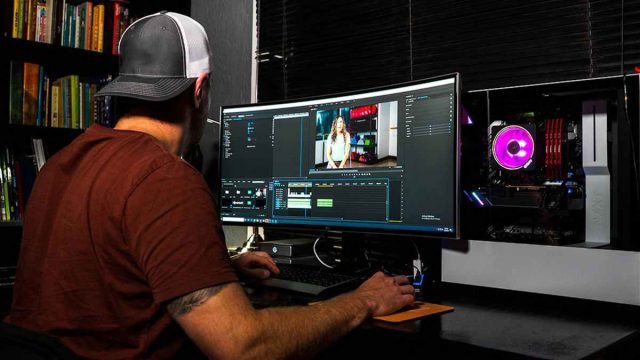 In today's world, videos have been one of the most promising options for enjoying a great degree of experience in digital marketing or otherwise. When decide to produce a video, the way to edit it should be one of the prime factors that you need to pay enough attention to.
Among all the free video editing software, we will check out the best options for creating promotional videos that sells with Wondershare Filmora. With Filmora being one of the unique options for an enhanced video editor ever, you would definitely find it an exciting option.
Filmora – An overview
Wondershare Filmora is an excellent option for great video editing for powerful balancing with an intuitive interface. And it can be a great option to help you in terms of support for all modern video formats, along with both 4K and HD video editing.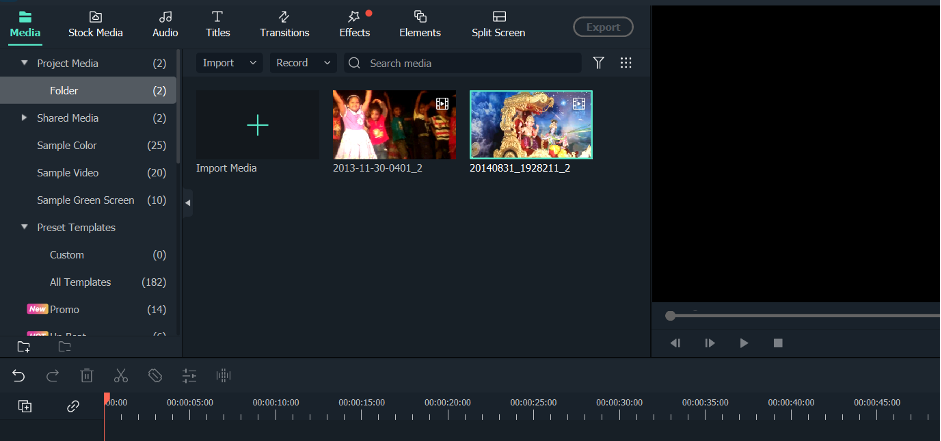 It is one of the most powerful video editors available for Mac and Windows. The easy-to-use interface is what attracted us to Filmora, as that would make it a prime choice for amateurs and newbies. Despite having a simple interface, the video editor packs in a wide range of advanced features and video effects.
Basic Video editing capability
Video editing on Filmora is one of the unique options. The comprehensive functionality in itself should make it altogether formidable. The primary editing tasks such as trimming, splitting, deleting, and cutting the videos should make video editing a truly formidable option.
Trimming is quite easy to follow on Filmora, and it lets you include only the select part of the video in your clip. To do this, move the playhead to the section you want to crop or trim. Leave it at the point that you want the video to begin. After that, your video is trimmed.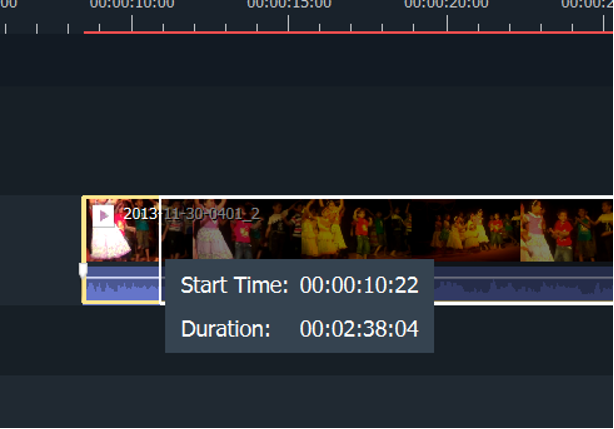 Splitting the video will involve dividing the video clip into several parts for any suitable reason. Select the part of the video and then navigate to the scissor tool at the top. Click on the scissor tool once again, and your video will be split into two.

Deleting a section of the video is also quite simple and easy to follow. You can simply pick the part of the video that you would want to delete and then right-click on it. Click on Delete, and your task is done. You would find several options to crop videos or edit videos with ease and simplicity. Get access to a great degree of experience in terms of powerful video editing.
Advanced video editing capabilities
You would also find the advanced video editing capabilities offered by Filmora video editor are also quite inclusive and exciting in more ways than one.
Video effects and transitions
Filmora provides you with access to plenty of creative transitions, filters, titles, and motion elements. This can be an excellent option to help you in making videos more attractive. You have over 900 free video effects elements. These would include drag-and-drop transitions, titles, filters, and motion elements. Newly added OpenFX plug-ins, such as Boris FX and NewBlue FX, would make your videos more cinematic in nature.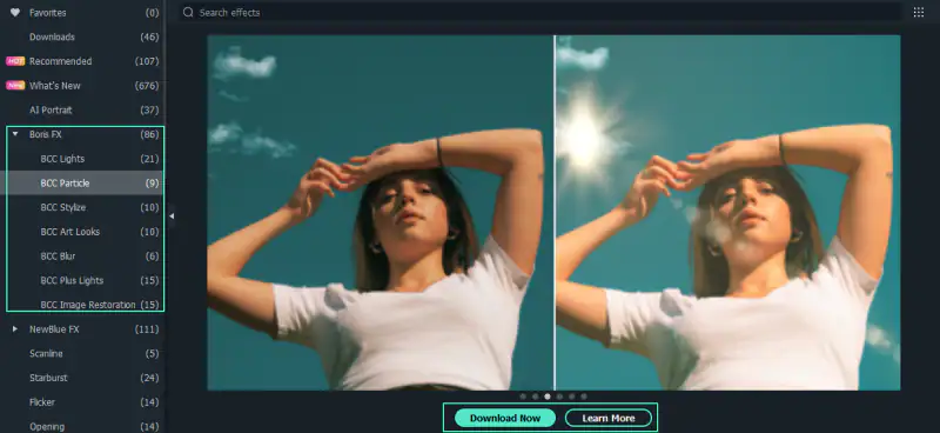 Motion tracking
Motion Tracking is one of the most potent options to attract your audience. It lets you capture the motion of an object with simplicity and ease. You would also be able to add the text, captions, effects, etc., to the object that you are tracking the motion for.
Add the part of the video that you want to add motion tracking to onto the timeline and double-click on the footage. You should find the motion tracking menu in the editing menu. You should find the tracking window in the preview section, and you can easily apply it onto.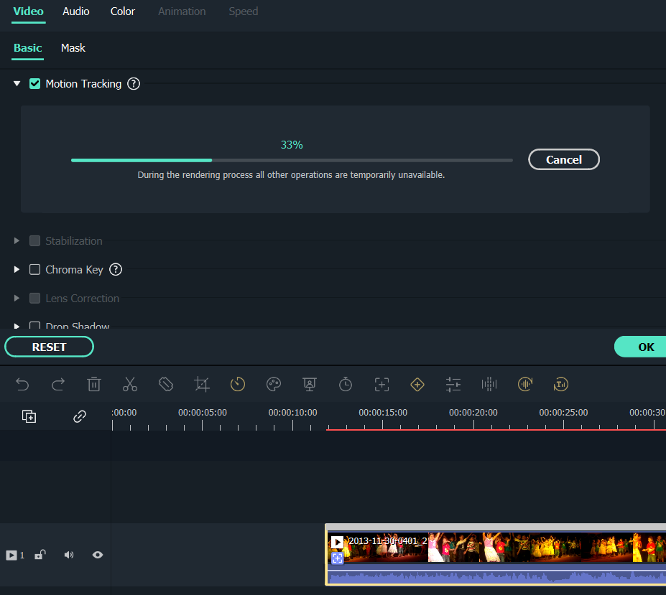 You can move and resize the tracking icon to fit the item that you want to track. You can apply the text or other elements to the tracking box.
Color match / Color correction
Color matching, color grading, or color correction is one of the prime options you would find quite exciting on this Windows video editor. By adding the color matching option, Filmora has been a great choice in every sense of the word. If you are merging different footage, color correction should be one of the excellent options.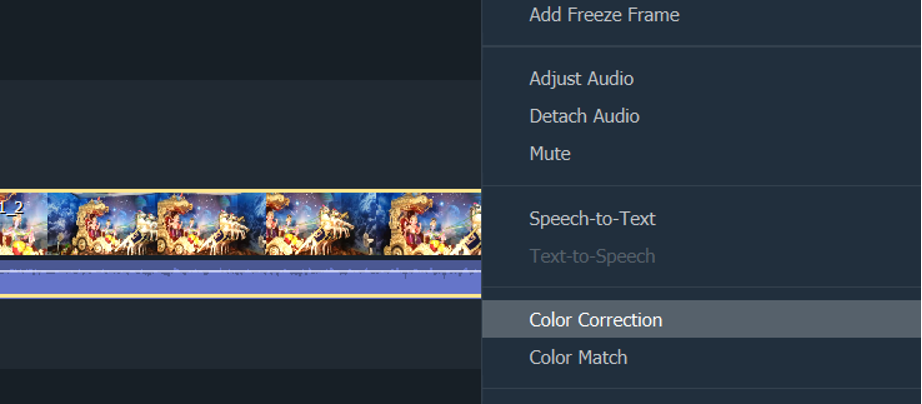 Right-click on the footage that you would want to on the timeline and select the option for Color match. You will get the settings for color correction. You can choose the comparison view to find the comparison between the original and altered color profile.
Green Screen
Chroma screen or Green screen effects should be yet another great way to help you remove background and create special effects in your videos. It can be one of the excellent options to help you create imagination boundaries to your video. Change the background or add visual effects to your videos with a green screen. It can be a great option to help you to remove the background from a video.
Speed ramping
Speed ramping assists you in having better control over your keyframes for creating unique cinematic effects. You can choose from six presets Montage, Hero moment, Bullet Time, Jumper, and Flash in. The customized speed ramping template that you get with Filmora makes it stand apart from the rest.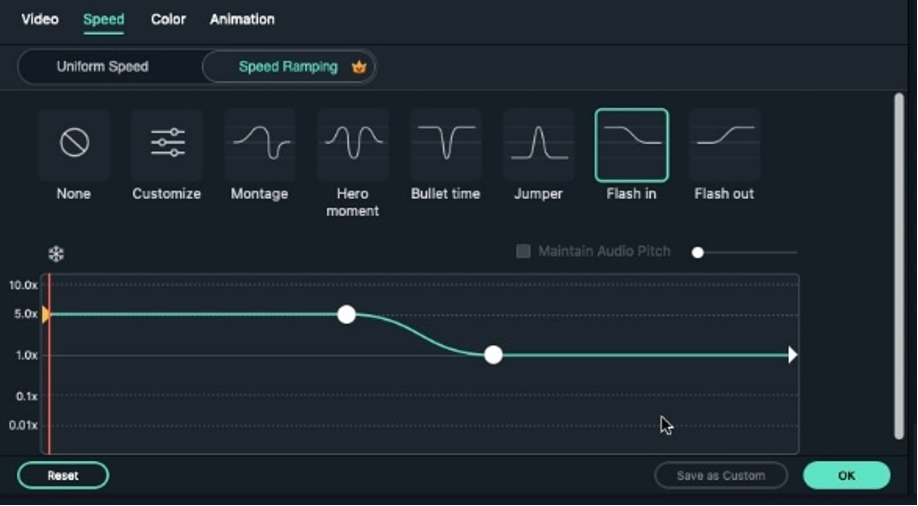 AI Portrait
AI Portrait is one of the excellent options for helping you enjoy removing the background with ease. You can choose from among 70+ AI portrait options. This can be a great option to help you add the AR stickers automatically. You can add special effects to your human being in the movie.
Audio editing capabilities
Audio editing options such as text-to-speech and speech-to-text should be a couple of prime options that you would find all the more unique. The speech-to-text feature assists in transcribing the speech or voice in text or subtitles. This can help you increase video editing efficiency by multiple counts. Text-to-speech helps in converting your text files into voiceover and enriches your videos. Audio Ducking lets you lower one track when recording voiceovers, narrations, translations, podcasts, and much more. Silent detection is a great feature that would assist you in detecting the silent sections of the video and removing them as per your selected criteria.
The Concluding Thoughts
If you are looking to enjoy a great variety of clarity and performance with your video editing, picking the best choices, such as Filmora, can prove to be quite impressive. The tips above on how to create or edit a video on Filmora should indeed prove to be quite remarkable.