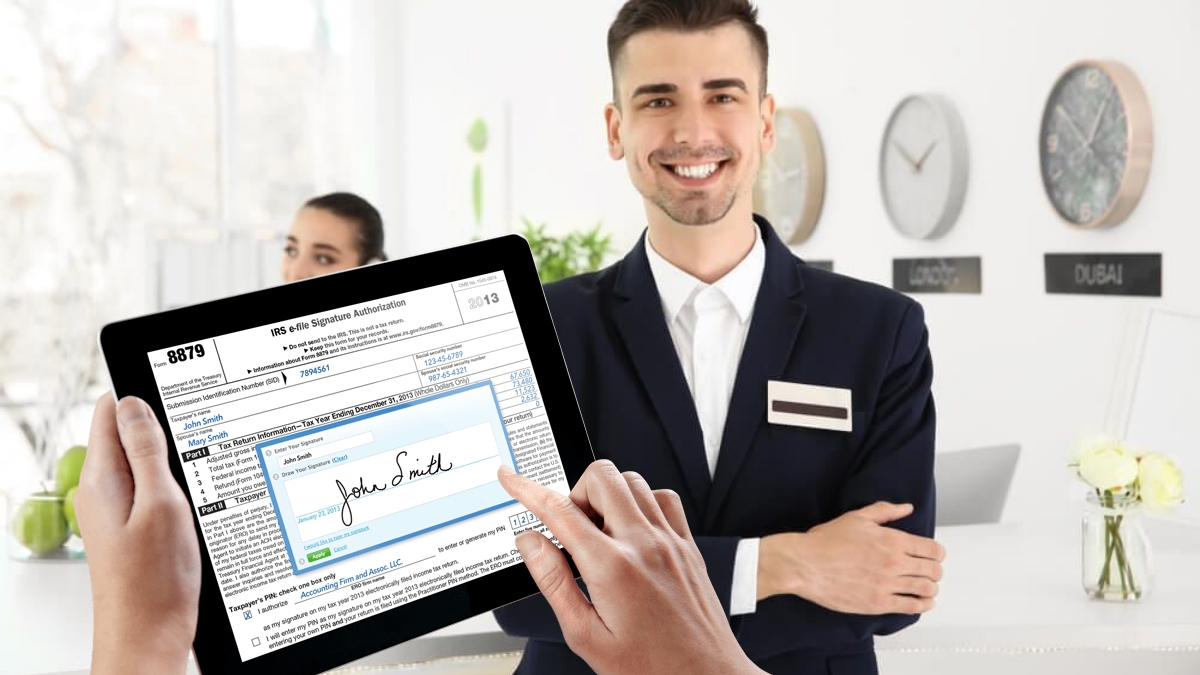 In 2020, we were all thrown for a loop. Everything that could happen online did. We went from sitting in hard chairs in our doctor's waiting rooms to having virtual appointments in the comfort of our own homes. Banks were leaving their doors locked and only allowing one person at a time inside, but only if your issue was major enough that it couldn't be handled with a phone call.
Amidst all this chaos and confusion, business deals still happened and contracts still needed a signature. Thus, the ability to e-sign a contract was born!
What it Means to E-sign
Okay, the ability to e-sign a document didn't just come about in 2020. The E-sign Act of July 30, 2000, rendered electronic signatures legal, valid, and enforceable by law. With the correct technology and software, we were able to start e-signing documents years ago.
E-sign stands for electronic signature. It can be used on a number of documents and is legally binding. It simply means that instead of going making an appointment to meet with someone face-to-face, they can email you the document instead. You still want to read it thoroughly, of course. Once, you're done examining the document for understanding, you simply click on the line at the bottom where your signature goes.
Some documents are set up to actually show an electronic signature of your name. Meaning that once you type your name on the dotted line, a separate box will pop up so you can select the font you'd like your signature to be in. If you have a touchscreen computer and the document allows for such manipulation, you can use your finger to sign your name to an online document. However, the most basic technology will only allow you to type your name on the line or in the box and you're done. Either way, the document is still a legally binding contract that is enforceable by law.
Are you a business owner looking to have some documents fixed up for e-signature status? Even if you're not a business person and need a contract designed for e-signature, Revv can help with all your needs. They can help format contracts or even have resources to help you write one.
Quick Facts
There must be mutual consent before e-signing a document. Both parties have to agree that the documents will be online only and no paper copies will be given or received.
• The person signing the document needs to understand the hardware and software requirements necessary to sign the document electronically. In these instances, Microsoft Word will not cut it. Usually, you would need something like the Adobe Suite to be able to e-sign. Most computers have this available. If not, free trials are always available.
• Even though you're signing online, make sure you're about to access the document for future reference. Just because it happened online doesn't mean it can be easily found online later. Print your own copy of it for quick reference or make sure you save it in a personal file on your desktop. Technology happens and you want to make sure your documents are always safe just in case.
Takeaway
Electronic signatures are definitely the way to go in this day in age. They can easily be emailed and signed and your day can go on. Sign it and forget it we guess you could say. Online contracts eliminate the need for driving around town to different locations to sign a mound of paperwork or sitting in an office with someone else while wearing a mask to discuss paperwork. Like that Zoom meeting for work, you can sign documents from the privacy of your own home and it's still legally binding.