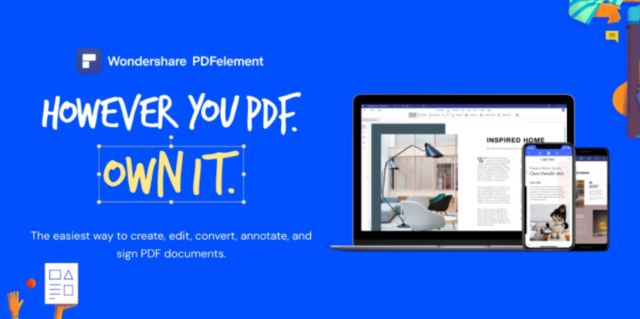 Sometimes we can wonder how a PDF file can weigh so little, when we know that it contains images that weigh 10 times more than the weight of the PDF indicates.
It must be remembered that one of the advantages of using PDF files is that this format takes up little space on the hard disk, since it supports a good variety of image compression algorithms. When creating a PDF file correctly, there is nothing that can go wrong, the text and graphics remain as they were created.
Is information lost when processing a file as PDF? No, simply what the PDF generation engine does is debug the file, removing the garbage, which it does when resampled the image, compressing it, but not before removing what is left over.
But sending only a PDF file to the printing company also has its disadvantage, and that is that these types of files cannot be easily modified at the time of printing, being necessary for the client to make and forward a new PDF file.
But today, editing PDF files is no big deal, especially for you Mac users!
PDFelement for Mac is an application that allows you to work with PDF documents and perform advanced tasks such as OCR recognition, converting PDF files to Word, Powerpoint and even Excel documents … in short, a tool that we have surely needed on occasion. This application is also available for the iPhone under the name PDFelement for iOS.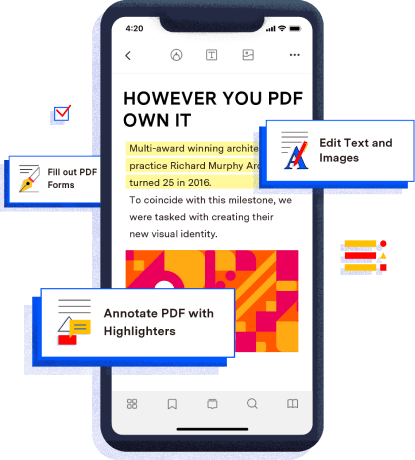 The application includes an infinite number of functions to work with PDF files. Get Mac version from Mac App Store and iPhone version from iOS App Store.
The ones that I have found most useful are: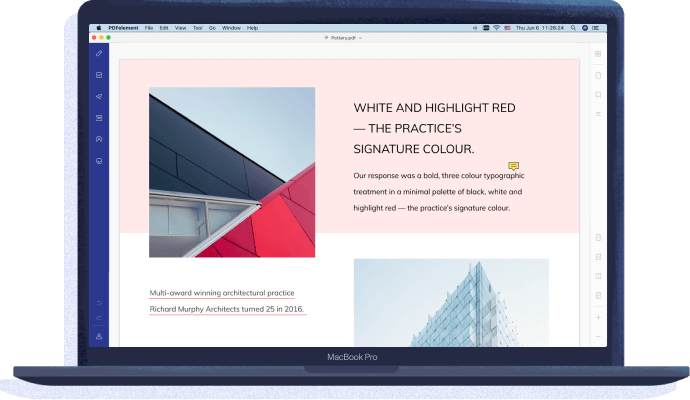 Advanced editing of PDF files
PDFelement allows the editing of PDF files to include notes, captures, writing in text, underlining with different types of pencils and colored and tonal markers … any option that we want and is necessary to work with files of this kind.
Merge two PDF files into one
If, for example, we have two PDF files, which can be the units of the same theme that we want to combine, with this application it will be very easy to join them. This is especially useful when studying from devices such as an iPad, since we will not have to go looking for all the documents but we will always have the information in a single document.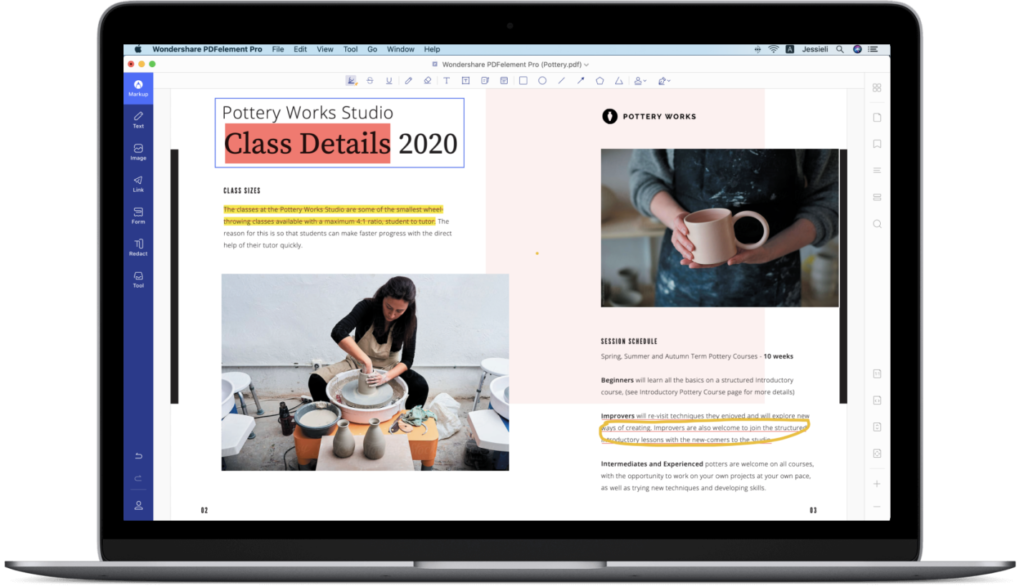 Convert a PDF document to Word, Excel or Powerpoint
It is perhaps one of the most outstanding functions of the PDFelement application, and it is exclusive to the paid version. This function allows you to import a PDF document and export it to a Word, Excel and even Powerpoint document. If we want we can add the OCR scanner so that instead of images, if the document has them, it is exported as text. In addition, since it is available for Mac, it also allows exporting to the Apple suite: Pages, Numbers and Keynote.
Convert a PDf document to OCR
Another option that is sure to fall in love with more than one. We can convert a PDF document that is full of images or captures with text and extract the text from them. Sometimes Powerpoint presentations are made with photos of a book, which are then exported to PDF and delivered to the public. With this function we will be able to have that text to study it, underline it and even be able to search it later by words using any program, such as Preview on Mac. Without a doubt one of the best options of this app and that works really well.
Working batch PDF documents
If we are used to working with different documents, or doing very mechanical and repetitive tasks with PDF documents, perhaps it is a good idea to start working with applications that allow batch work, in this way we will save a lot of time and be more productive. PDFelement allows this option to export these documents or useful tasks such as including watermarks or the signature. There is the option of acquiring a version of three, six or twelve months for a greater number of computers, if for example we are going to install it in an office.
Are you now interested? Don't worry, because the paid versions of this app are sold at affordable prices. You can get a hefty discount for all versions; Mac, iOS, and Windows. Enjoy the PDFelement Exclusive Price!