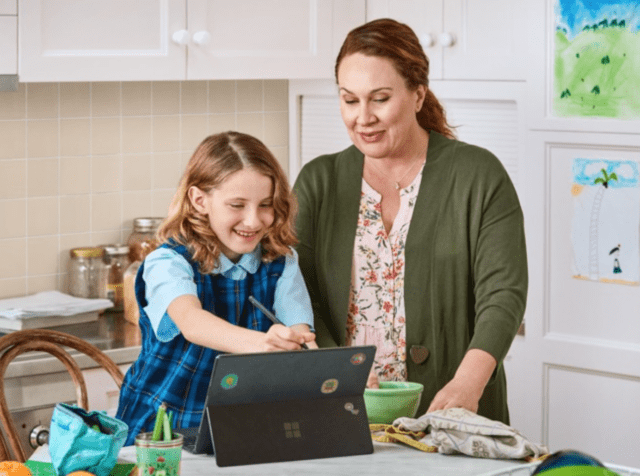 Today, most people begin their search for a home online. Thanks to a plethora of online tools, it's easier than ever to review home options for you and your family, whether you're interested in simply moving down the street or looking for homes across the country.
However, if you're not familiar with the home buying process, you might struggle to find the perfect home. With the right strategies, you can increase your odds of finding the best home for you and your family, using online tools as a starting point.
Use a Variety of Platforms
First, understand that there are a variety of home buying platforms you can use to review homes for sale. Some of the biggest platforms include Zillow, Realtor, and Trulia. Each of these platforms has a slightly different format for presenting homes and allowing you to review things like photos and videos. Additionally, just because a home is listed on one platform doesn't mean it's listed on all of them. If you want to give yourself the best possible home reviewing experience, and open yourself to the widest range of potential properties, you should use a mix of different platforms.
Shop for Homes and Home Loans
Most homebuyers who want to find a home online think only about shopping for the home itself—but you should also be thinking about shopping around for the best home loan. Different loan providers are going to offer very different terms and rates; by shopping around, you may be able to find a provider offering an objectively lower interest rate, or terms and options that are more favorable for your financial situation.
Work With an Agent
It's a good idea to work with a buying agent, even with the abundance of online platforms available to buyers directly. A real estate agent will be able to hunt down and showcase listed properties that aren't available anywhere else, and they'll be able to help you review existing options with a more discerning eye. They're also incredibly helpful during the negotiation process, helping you push for a better deal and ensuring you get the most value for your money. Best of all, in most cases, the seller pays for the cost of the buying agent—so you won't pay a cent for the help.
Keep Your Options Open
Modern online tools allow you to dial in your search criteria, so you can find only properties that meet your needs in full; for example, you can look for properties only in a specific neighborhood, only with a specific number of bedrooms, and only under a specific price. While these filters are helpful, they can also be limiting; if you're too specific in your searches, you might miss out on a fantastic property that's only slightly off the mark. Try to keep an open mind and review a wide range of different options.
Take Virtual Tours
Most online property listings now offer some kind of virtual tour. Sometimes, that means clicking through photos. Other times, it means equipping a VR headset and viewing the property with a full 360-degree view. Either way, it's helpful for getting a sense of the property's layout and space.
Be Wary of Photography Tricks
Good photographers can make use of a multitude of tricks to distort their subjects. With simple changes, like different lighting, different lenses, and different angles, a photographer can make a space seem far bigger than it actually is, or cover up flaws that would otherwise be glaringly obvious. When reviewing a property online, you'll be leaning heavily on photography—so make sure you take every photo with a grain of salt.
Look at the Numbers
Visuals are incredibly helpful when reviewing properties online, but don't neglect the hard numbers. Take a look at the size of each property, the number of bedrooms and bathrooms, the year the property was built, and other similar pieces of information. Numbers are immutable and can't be distorted, so use them to ground your interpretation of the property.
Make a Short List to Tour in Person
While it's highly beneficial to begin your search for a new home online, no online tool can fully replicate the experience of touring a property in person. When you get deeper into your home search, make a short list of properties that meet all your criteria, and prepare to tour them in person. From there, you can start narrowing down the list to get closer to your final decision.
Beginning your home search online can help you save time, find better deals, and ultimately enjoy the home search experience even more. With these tips and strategies, you can make the most of your approach, and hopefully get closer to finding the perfect home.