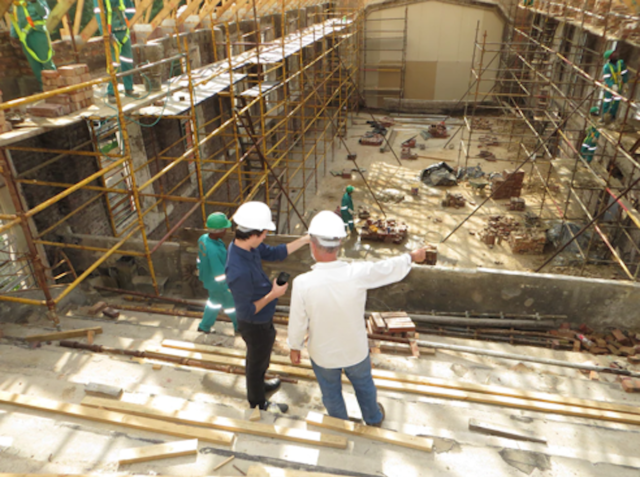 Handling construction waste is a tall order for many people. There are a lot of remains and debris that can cause a huge mess. When you're handling junk removal at a construction site alone, the truth is that you'll find it rough. That's why you need to find a professional team to lend you a hand with junk removal.
The thing about construction debris is that it's risky. But construction waste is inevitable when you're either building or renovating a structure. Moreover, trying to dispose of the waste by yourself can be a waste of time and money. You'd rather get some professional help from a company that knows everything about waste removal and disposal. So, how does it work?
Check Online for a Reputable Junk Removal Service
There are thousands of junk removal services in the market right now. It's so easy to pick the wrong one and leave the most professional company. That's why you need to take your time and analyze each of the potential removal companies.
Check their online reputation and confirm what services they offer. Also, ensure that they are certified and have insurance. Insurance is important in the case of damages and injuries. You don't want to be held liable for anything and have to foot extra expenses.
Analyze Customer Reviews
What clients say about a particular service matters a lot. You may be tempted to ignore some of it thinking it's malicious. But remember that these are people who've had a first-hand experience with that junk removal service. They know the ins and outs of their operations. They are aware of how the experience was and can share their thoughts about them.
We're not trying to say that all of the customer reviews about a particular company are genuine. Some are fake and you should take them as that. But there are credible ones that you need to consider. And whether they are negative or positive, they are very important to the decision you make in the end.
Depend on Referrals
Do you have friends or family members that have used junk removal services before? Why not ask them for a few pointers and suggestions? They're best-placed to offer you advice on whom to work with and which company will do a great job.
Sometimes we go too far researching junk removal companies online when we have our closest people with the information. Think about it!
Analyze Capabilities
Removing a trash bin from a home isn't the same as heavy construction waste and junk removal. There's a very huge difference in the tools and expertise needed for either case. That's why you need to analyze capabilities prior to hiring anyone. Ensure that the team you pick has the capacity to take up such a huge project.
Construction waste entails a lot of bulky items and residue. Thinking that anyone can handle that is a mistake that you'll soon regret. There are specific waste removal companies that have specialized in removing construction waste and debris. Thus, you need to focus on them and check their availability.
Pricing
This is an important factor that you need to consider carefully. What's your budget? How much are you willing to spend on the waste removal exercise? But here's the thing – don't spend too little to gain the bare minimum. You need quality experience when working with any removal company. And if the quality is important to you, then you should be willing to pay well for it.
It would go a long way to hire quality services than to solely depend on the pricing and pick a horrible removal company. Just check how much you can afford, or are willing to spend on the removal. Thereafter, find a company that's within that budget.
Efficiency
After a construction project, you're definitely going to have a lot of mess around the place. Getting rid of this mess on your own is equivalent to lying to yourself. The best option is to choose a company that has all of the resources needed for the removal process. There are tons of them present and you only need to be careful when selecting.
If they have the trucks, tools, experienced personnel, and correct disposal techniques, then you can give them a shot. They're probably going to do a more decent job than what you can on your own. Moreover, hiring a professional and efficient team is going to save you sufficient funds, energy, and even time.
In addition, keep an eye on companies that are willing to go the extra mile after waste removal. For instance, if they can clean the place and leave it completely clutter-free, the better. You should consider such companies, as they're bound to offer better service.
Final Thoughts
We do hope that the tips above will help you out, as you search for the right construction waste and junk removal company. There are tons of them around, but you still have to be careful how you make your decision.